Yesterday, the House passed the Equal Pay Opportunity Act for the fourth year in a row! I am so proud to be sponsoring this strong legislation for working women and their families. The Equal Pay Opportunity Act will ban pay secrecy policies, allow discussion of wages, and prohibit retaliation against workers for discussing their pay or for asking for equal pay and opportunities.
Too often, women don't even know they are taking home smaller paychecks due to policies or a culture around secrecy of wages.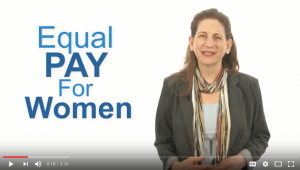 As we remove the shroud of silence on sexual harassment, it's time to eliminate the secrecy around wages. Information is power, and it's time we empower women with the information and protections they need to get equal pay for equal work!
Now, on to the Senate!
For more, watch my latest video update!
Dr. King's Legacy of Hope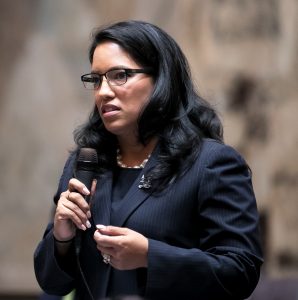 On Monday, we celebrated the deeds and legacy of Dr. Martin Luther King Jr. In her speech on the floor, my colleague Rep. Kristine Reeves spoke about the hope that Dr. King inspired in difficult times, and how that hope can still be felt today. She explained that the division in American politics that has led many to believe that the system is broken, but reminded us that Dr. King warned against losing faith in the fight for justice. In order to get things done for real people, we have to show up and participate in the process, because civic engagement can change hearts and minds.
I am showing up – for justice, for hope, and for you! I encourage you to join me in participating in the process.
As always, feel free to share this update and please reach out if you have questions or comments.
Sincerely,



Rep. Tana Senn
---