Dear friends and neighbors,
We are one-fifth of the way through the 2018 legislative session, and Olympia is busy. In the first 12 days of session, there have been 796 bills introduced in the House and 836 in the Senate. That's over twice the number at this point last year, even though – being an even-numbered year – the session only lasts 60 days.
You can see all the bills that other legislators and I have sponsored on the legislative websiteby selecting the biennium and the sponsor.
Here are some of the biggest ideas I am working on: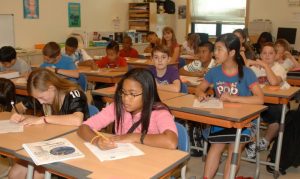 Kids Ready to Learn Act (HB 1508): This is an expanded version of Breakfast After the Bell, a bill I modeled after a very successful school breakfast program in the Tukwila School District. Kids Ready to Learn would allow schools to serve breakfast as part of the school day, ensuring that all students get the nutrition they need to be successful academically, regardless of family means.
Free credit freezes (HB 2384): This idea was brought to me by Jesse Jones at KIRO TV and was inspired by the corporate negligence exhibited in the Equifax breach last summer. If your personal information is exposed by a cyber breach, you should not have to pay multiple fees to protect yourself.
Sales tax on durable medical equipment (HB 2429): During the interim, one of my constituents contacted me about the high price of wheelchairs, oxygen tanks, and other durable medical equipment. The state collects sales tax on these high-cost items, placing a tax burden on some our neighbors that are least able to afford it. This bill would exempt those items from sales tax. We had a public hearing on the bill this week.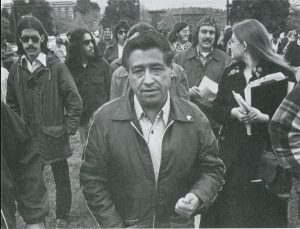 Cesar Chavez Day (HB 1939): In 2014, I visited a high school classroom and received a question from a student: why don't we have a day celebrating civil rights icon Cesar Chavez? I agreed with him, and ran this bill in 2015 and 2016. This year, we have the opportunity to celebrate a major figure in the history of the Latino community, the labor movement, and our country as a whole, the way other states do. We voted this off the floor of the House on Thursday.
Room and board for homeless College Bound students (HB 2386): This was another constituent request (in this case, an 11th district school board member). The College Bound Scholarship provides eligible students free tuition at participating Washington state universities – but does not cover room and board. For the tiny number of students experiencing homelessness who receive the CBS, taking on those costs in loans is a daunting hurdle. This bill would make sure those few homeless students receive some financial assistance for room and board costs, enabling them to take full advantage of the tuition scholarship they have and the opportunity for a college education.
Democracy Access Package Podcast
In my last newsletter, I told you about the Democracy Access package and the work we're doing in the House State Government, Elections and Information Technology Committee to make it easier for Washingtonians to cast a ballot and have a voice.
This includes bills that would streamline registration, like Election Day Registration and Automatic Voter Registration. It also includes bills to improve representation and make sure communities see themselves reflected in their elected leaders – like the Washington Voting Rights Act. I talk about these ideas on this 16-minute podcast.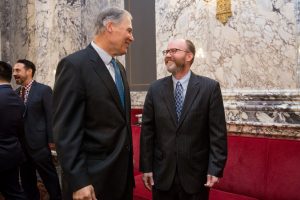 Priorities for the House Democrats
Capital Budget: Last session, the Legislature did not pass a capital budget for the first time in our state's history because Senate Republicans insisted on tying it to an important but unrelated fight over water rights. As a result, projects across the state missed out on $4 billion in funding. Passing a capital budget was a top priority for Democrats going into this session, and last night we passed it on to the Governor's desk with a near-unanimous vote.
Equal pay for equal work (HB 1506): Women make up almost half the workforce, yet they continue to earn less than men do for the same work. The Equal Pay Opportunity Act prohibits pay secrecy policies, allows discussion of wages, bans retaliation against workers who ask for equal pay, and offers administrative options and damages if private action is pursued. We passed HB 1506 off the House Floor on Wednesday.
Dream Act 2.0 (HB 1488): Undocumented youth are an important part of our community and our economy. This bill would protect financial aid eligibility for undocumented students, no matter what happens to the Deferred Action for Childhood Arrival (DACA) program at the national level. This builds to the work I did in the past on Dream Act 1.0.
Disclose Act (HB 2455): Increases public trust in government through greater transparency in campaign contributions.
How can you get informed and involved in your democracy?
---