OLYMPIA – House lawmakers passed legislation that will return $780 million to car tab taxpayers by updating and correcting the way cars are valued for ST3 taxes. HB 2201 is sponsored by State Representative Mike Pellicciotti, D-Federal Way, in an effort to fix the car valuation formula used by Sound Transit.
HB 2201 passed the House last year with bipartisan support but did not receive a hearing in the Senate. With new Senate leadership came new optimism that Pellicciotti's bipartisan solution could pass the full legislature this year.
HB 2201 requires that a more accurate valuation schedule, known as the 2006 MVET, be used to determine vehicle value. The 2006 MVET closely tracks with Kelley Blue Book market value averages, so drivers won't be taxed unfairly as they are in the outdated valuation system presently used. Under the bill that passed the House today, drivers would see corrected car tab taxes later this year.
"It's well past time for the Legislature to act and restore public confidence on this issue. The time for car tab debate is over and the time for legislative action to correct this car valuation issue is now," said Pellicciotti. "This bipartisan solution fixes car valuations and returns $780 million to tax payers to make up for these overpayments, while still keeping voter-approved light-rail projects on track."
The House passed HB 2201 with a bipartisan vote of 60-37, sending the bill over to the state Senate for consideration.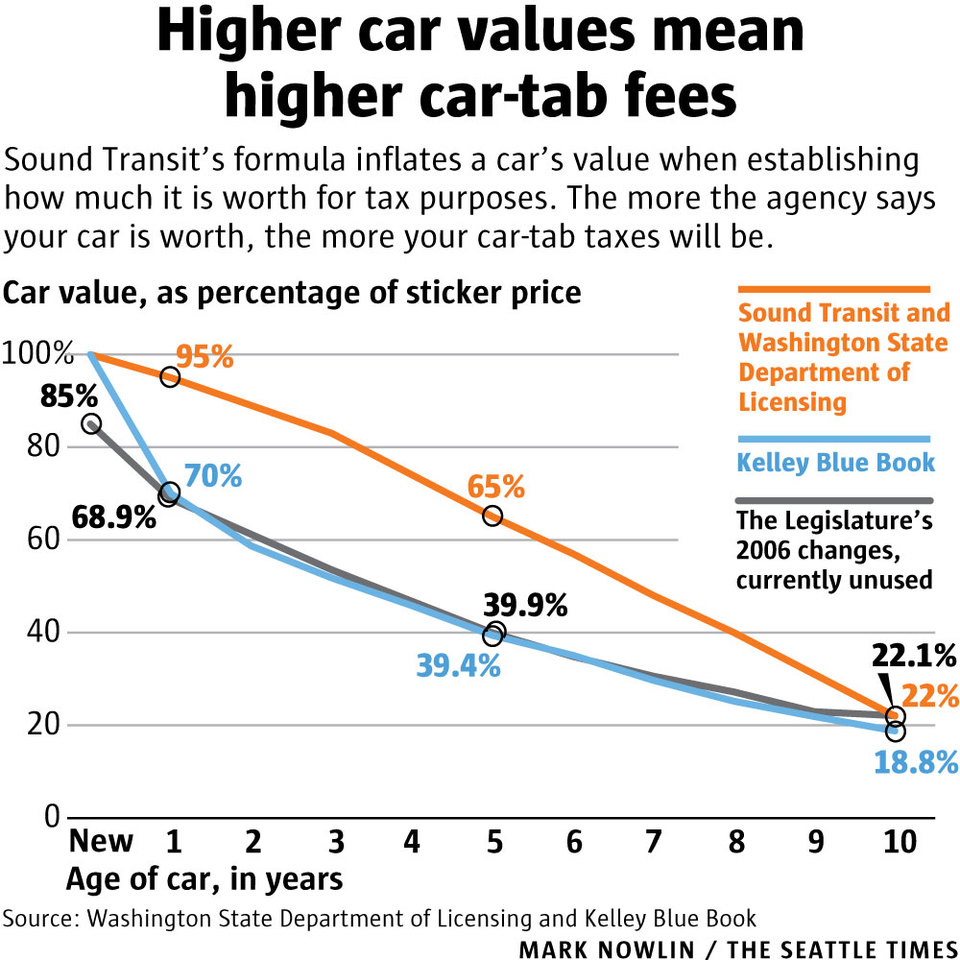 ---