Friends and neighbors –
The new legislative session has begun and an update is below, where I discuss my government reform efforts in Olympia.
---
Getting "Dark Money" out of politics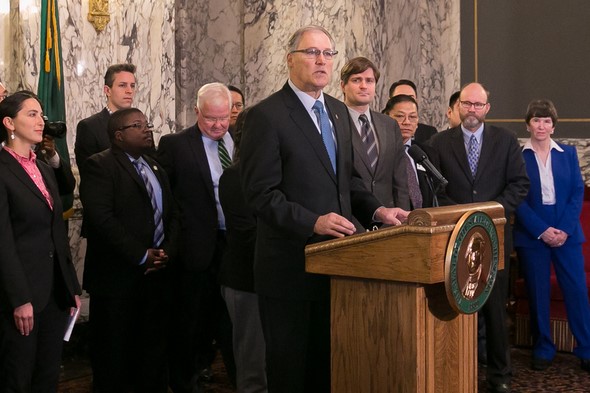 Recently, I joined other legislators to announce bills to improve our election process. One of those bills I introduced is my effort to get "Dark Money" out of politics. Too much money is moving in the shadows – through a legal loophole – to help special interests stay anonymous in passing voter initiatives or keeping incumbents elected. The DISCLOSE Act, HB 2455, would close this loophole by requiring these organizations of all political ideologies that are involved in significant political expenses to report to the Public Disclosure Commission their top donors. A companion bill is in the Senate, and I am eager to work to pass this policy into law.
---
Reforming government
I have reintroduced legislation that creates a "cooling off period" for lawmakers who leave their elected position to take paid lobbyist jobs. I see this as a "revolving door" that creates the unacceptable perception of shady backroom deals. My legislation, HB 1159, closes the revolving door by establishing a one-year period where top state and elected officials aren't able to become paid lobbyists.
I have also joined my colleagues in co-sponsoring bipartisan bills, HB 2270 and HJR 4211, that puts extra pressure on the legislature to pass a budget on time. Every two years, the legislature must pass an operating budget. In recent years, lawmakers have gone into multiple extra sessions to get the job done. That comes at a cost to taxpayers and is unnecessary. I have refused extra pay during special sessions in protest. The bill would restructure budget deadlines to put needed pressure on elected officials to end overtime sessions.
---
Protecting net neutrality and internet access
The Federal Communications Commission voted to repeal the "net neutrality" regulations, a policy that protects consumers from internet service providers blocking, slowing down, or unfairly favoring certain content over others. I oppose this repeal and am supporting a new bill, HB 2282, proposed by another colleague, Rep. Drew Hansen, to provide Washington consumers protection from:
Blocking of lawful content by internet service providers;
"Throttling," or slowing down, of lawful content by internet service providers; and
Favoring of certain content over others by internet service providers due to special deals ("paid prioritization")
---
Meeting with local students
I had the pleasure of meeting with local high school and college students from Todd Beamer HS and Highline College. Our discussion focused on the importance of civic engagement, particularly in a time when many feel discouraged to get involved. It's always great to hear from future generations from our district and share thoughts and ideas with them as they provide me with their legislative policy perspectives.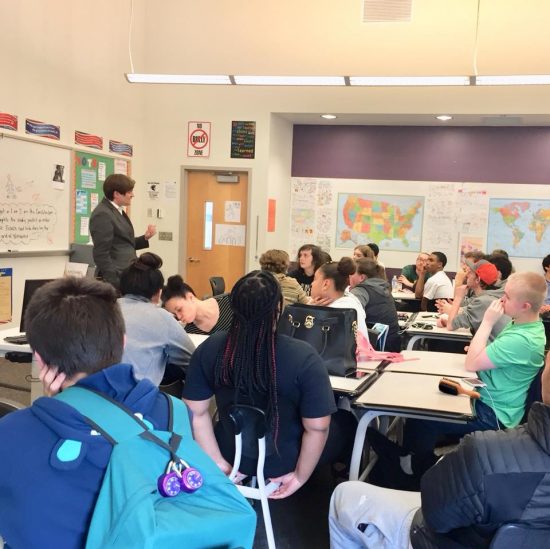 ---