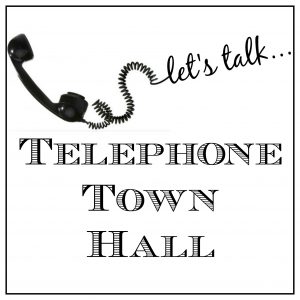 Who: 38th Legislative District Delegation: State Senator John McCoy, State Representative June Robinson, and State Representative Mike Sells.
What: Telephone town hall meeting.
When: 6:30 – 7:30 PM Wednesday, January 31, 2018
Where: Calls will go out to thousands of homes throughout the 38th legislative district. Residents will be able to listen live or to speak with their lawmakers.  Those who do not receive a call can participate by calling 877-229-8493 and using ID Code 116289
Alternatively, the telephone town hall can be live-streamed: https://vekeo.com/whdc38/
Why: To provide constituents with an update on the current legislative session, and give them the opportunity to ask questions on issues ranging from education funding, healthcare, and public safety to transportation, the economy and the state budgets.
---