As we move through the 2018 legislative session, I look forward to hearing about issues that are important to you. This is my sixth legislative session as a state representative, but it may be your first session as a constituent of the 29th district. To learn a bit more about me and our district, feel free to watch my bio.
While we are only a few weeks into session, my colleagues and I are making progress on bills that put families first. Here are some specific examples:
Equal Pay Opportunity Act (HB 1506)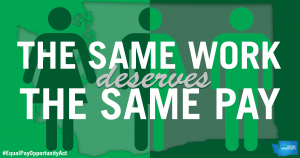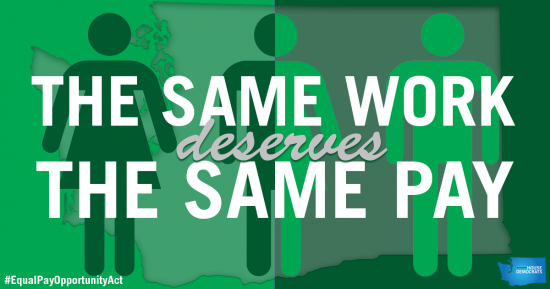 It was an honor to co-sponsor and vote in support of the Equal Pay Opportunity Act as it passed the House Floor earlier this month. HB 1506 closes the gender wage gap, and reaffirms our state's commitment towards equity in the workplace. Every member of our community, regardless of gender, should have the right to discuss their pay or ask for equal pay without retaliation. It will help reduce poverty and strengthen families.
This is the fourth year in a row the House has sent an Equal Pay bill to the Senate. I am confident my Senate colleagues will support this bill, enacting the most significant update to The Washington State Equal Pay Act since 1943.
Car Tab Relief (HB 2201)
Back in my September e-newsletter, I addressed the concerns we both share about the passage of ST3 and the unfair financial burdens it places on working families in Pierce County. This week, I voted in support of legislation that would provide some relief. HB 2201 will save taxpayers almost $800 million by requiring local authorities to use a newer, more up-to-date valuation system. This will lower car tab fees, saving car owners from paying hefty fees on their annual registration. This was the third time I voted to pass this bill off the House floor, and I'm hoping third time's the charm. I look forward to seeing bipartisan support for this measure in the Senate.
State construction budget passes; funds community projects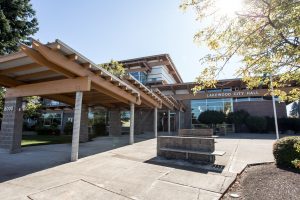 The new $4 billion-plus capital construction budget passed by the House and Senate will create thousands of jobs in every corner of the state. I am also glad to see our district receive funding for important projects within the community. Here are some highlighted projects in the 29th:
–  Asia Pacific Cultural Center, funded as part of the 2018 Local and Community Projects
–  Sea Mar Tacoma, for dental facilities related to the Dental Clinic Capacity Grants
–  Cross Park Puyallup, funded as part of the 2018 Local and Community Projects
I am proud that this budget continues to support local projects, public schools and universities, and rural programs across the state. To see a full list of projects funded in the 29th District, click here.
Save the Date: Neighborhood Coffee Hours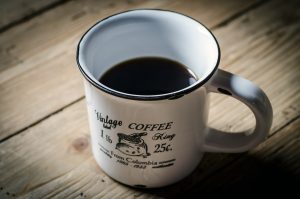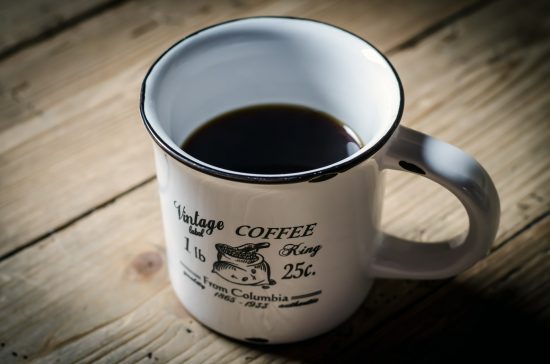 On Saturday, February 17th I will be holding two Neighborhood Coffee Hours in our district. I would love to grab coffee and hear from you. Feel free to stop by, ask me questions about current legislation, or talk with me about a local issue you are passionate about. More details will follow as we get closer!
---