All Hands on Deck
There are still quite a few bills that need to be passed out of the House Appropriations, Capital Budget and Transportation committees in the next few days and we will likely be voting on legislation late into the night next week. The tasks that face us as legislators sometimes feel daunting, there are so many who help us get the work done.
All session long, Olympia has been inundated with advocates and though cutoff is just around the corner, I have seen firsthand the passion and energy of 36th district constituents. I know that together we will accomplish many of our progressive priorities before the fiscal committee cutoff on February 6th.
---
UW Students Young and Old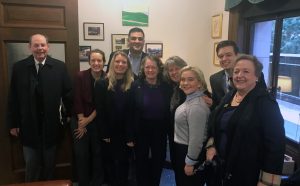 I met with undergraduates, graduate students and alumni of the University of Washington on Monday, January 29th to talk about the importance of higher education funding and how the legislature can make sure a college education is effective yet affordable.
I am sponsoring a number of bills this session in pursuit of that goal. I was particularly happy to help pass House Bill 1488 out of the Higher Education committee. This bill allows undocumented "Dreamers" who arrived in the United States as children to have access to the College Bound Scholarship.
---
First Day of Session Climate Countdown
On the very first day of session, green advocates from Climate 350 came down to Olympia and made their voices heard immediately! My staff and I heard throughout the day from activists who are fighting climate change at the grassroots level. Last session I helped pass the solar bill. This session I am sponsoring an update to the Energy Independence Act, which will require our public utilities and market buyers to purchase clean energy and help us meet Paris Climate Accord goals for carbon emissions reduction by 2040.
I am also spending a lot of time working on Governor Inslee's carbon tax proposal. This critical measure passed out of the Senate committee on Energy, Environment & Technology last week, making it the first ever bill on carbon pollution reduction to make it out of a legislative body in Washington state.
---
Seattle University Social Workers
I have had the fortune this session to meet with so many constituents who care deeply about preserving our social safety net and caring for people who are less fortunate. One of my favorite meetings was with some 36th district residents who are graduate students in Seattle University's Social Work program.
They took time away from their studies to travel down to Olympia and advocate for the Washington Fair Chance Act, to expand the rights of sexual assault survivors, and to support the elimination of statutes of limitations for crimes like rape and the sexual assault of minors.
I was so touched to meet with these young people who are not just willing to spend their free time pursuing justice for innocent victims, but who are dedicating their careers to lifting up the downtrodden in our society and serving those who cannot pay them back.
Your voice in Olympia,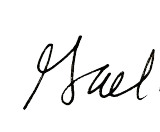 ---