My colleagues, Senator John McCoy, Representative Mike Sells, and I hosted a telephone town hall last week.
I want to thank the almost 500 of you who got on the call for taking the time, and for your interest in what we're doing in Olympia. Over the course of one hour we took 17 questions on numerous issues.
If you were not able to join us, press on the image below for the audio file.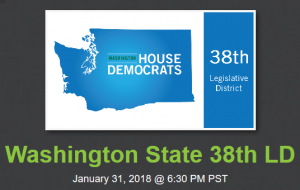 ---