A proposal to lower property taxes
Like many of you, I'm seeing my property taxes jump up this year and I'm very concerned about how that's going to affect our community. Relying primarily on property taxes to fund schools and essential state services places a heavy burden on working and middle class families. We need a new and better way to fund schools without asking more from families like yours.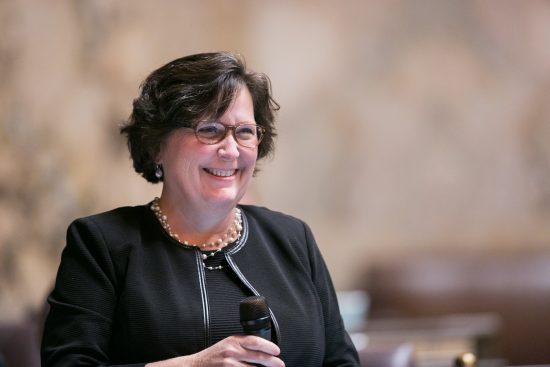 In order to combat these higher property taxes, I have proposed a "revenue neutral" capital gains tax. The capital gains would ONLY go to buying down the Republican property taxes passed last year–lowering it by more than half of what it is at now–and would not be intended to increase the size of the general fund. The capital gains policy itself is otherwise almost identical to my proposal last year. It has exemptions for the sale of homes and small businesses being passed down to family members or sold for retirement, it exempts retirement accounts like 401Ks, and also exempts timber, agricultural, cattle, livestock, and similar assets.
The Seattle Times' Danny Westneat recently wrote about my efforts to fight high property taxes. Read about it by clicking here.
I wrote this bill because I'm worried about working families losing their homes because their property taxes are too high. I'm sure that the few lucky enough to have access to these kinds of capital gains won't be forced out of their homes by asking them to pay capital gains on their corporate stock sales.
---
Please make sure to reach out to my office if you have any questions, ideas, or concerns you want to share. Thank you!

---
---