Greetings,
This has been an intense and busy week here in Olympia.  Wednesday was House of Origin Cutoff, which means that bills from their house of origin had until 5:00pm Wednesday to be debated and voted off the House or Senate Floor. It was a mad dash to this point, but we passed some meaningful legislation that will now go through the same rigorous process in the Senate.
---
Giving families the gift of time
This month we are celebrating the 25th Anniversary of the federal Family and Medical Leave Act, which ensured that workers could take time off to care for themselves or their family without risking losing their job. This was a good first step, but unfortunately, many working families cannot take advantage of guaranteed, but unpaid, time off.
Last year, I led House Democrats as we took the next step by successfully advocating for legislation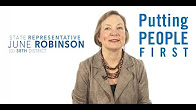 to ensure PAID family and medical for most employees across the step. This year we are building on that work with a bill I have prime sponsored, House Bill 1434 which will allow state employees to share their accrued leave with colleagues who are welcoming a new baby.
Here is a video of me discussing paid family leave.
---
The next step in a solution to the opioid epidemic
Washington is in the midst of an opioid crisis and the 38th District is hit particularly hard. Friends and neighbors across the state are falling victim, and overdoses have surpassed car accidents as the most common cause of accidental deaths. This epidemic is a public health crisis, and solving it will require efforts across many fronts. This session, Democrats proposed House Bill 2489 and the Drug Take-Back Act to address many aspects of the fighting this epidemic.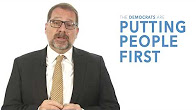 Here is a video of my colleague, Rep. Strom Peterson, discussing the opioid crisis and the Drug Take-Back Act.
---
What I am hearing from you
Many of you have contacted me regarding the tragic events at Marjory Stoneman Douglas High School in Parkland, Florida.  There are no words to express the enormity and impact of this horrible tragedy.  Here in the legislature we are focusing our efforts on gun violence prevention and I want to share with the bills that we are still actively working on:
HB 2519 – Under current law, when court order is entered prohibiting contact, the court can also require the surrender of firearms and concealed pistol license, but there is no provision to keep law enforcement from returning the concealed pistol license. This bill requires law enforcement to determine that the licensee is eligible to possess a firearm and meets other eligibility requirements for a concealed pistol license before the license can be returned. The bill passed the House with a strong bipartisan vote on February 14th and is now in the Senate Law and Justice Committee and scheduled for a public hearing on February 20th.
SB 5553 – This bill allows someone who is concerned that they might commit suicide to voluntarily waive their firearm rights.  It passed the Senate with a unanimous vote on January 24th and passed out of the the House Judiciary Committee yesterday.
SB 5992 –  This bill bans bump stocks, a trigger-modification device that increases the rate of fire. This type of device was used in the Las Vegas shooting last year, enabling the shooter to fire over 1000 rounds in ten minutes. It passed the Senate on January 25th and passed out of the House Judiciary Committee yesterday.
We've had too many tragedies that have taken innocent lives. Unfortunately, there is no single thing we can do to prevent all gun violence, but there are meaningful steps we can take with commonsense policies. I committed to this effort and will continue to advocate for the safety of our communities, our families and our children.
---