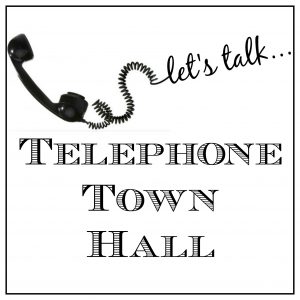 Who: Sen. Annette Cleveland, Rep. Monica Stonier & Rep. Sharon Wylie – The 49th Legislative District legislators representing part of Clark County including part of Vancouver
What: 49th legislative district telephone town hall meeting
When: 6:30 p.m. – 7:30 p.m., Tuesday, February 20, 2018
Three ways to participate:
Over the phone – Calls will go out to thousands of homes throughout the 49th legislative district. When constituents pick up, they'll be able to listen live and ask their lawmakers a question. Those who don't get a call can join the town hall dialing 877-229-8439 and entering ID Code 116294
Sign up on wireless phone at: https://vekeo.com/whdc49/
Livestream at: http://video.teleforumonline.com/video/streaming.php?client=16294
Why: For state lawmakers to hear directly from their constituents on the issues they care about in the state legislature, from schools to climate change, safer roads to fairer taxes.
---