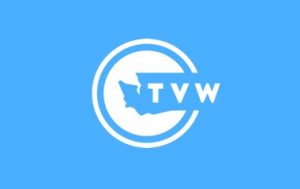 Before jumping into my newsletter this week, I would like to highlight the fact that TVW now has a mobile app for Android and iPhone phones! TVW provides unedited coverage of Washington state government. With TVW, you can watch committee hearings, floor sessions, and many other events of importance to our government, politics and public policy. You can tune in on television, through the web and now straight from their mobile app.  Find the new app by searching TVW in your respective app stores. For more information, please click this link, which takes you to the tvw.org announcement of the TVW mobile app. Now, onto what is happening this week in Olympia!
---
The Washington Voting Rights Act
I am excited to share that The WA Voting Rights Act (SB 6002) passed out of the House this week. This landmark piece of legislation is an important step to ensure democracy exists within our state. I am the prime sponsor of the House version of this bill (HB 1800). My January E-Newsletter goes into further detail on the Washington Voting Rights Act – feel free to give it a read!
We all know that voting is a fundamental American right. However, far too often, we find unnecessary barriers getting in the way of citizens who want to cast their ballot. The more engaged and educated our fellow citizens are, the better the outcomes for our democracy – that is why The WA Voting Rights Act is so important. We will not be reducing what is required of people to cast their vote. You still have to be 18 years of age, a resident of Washington, and a citizen of the United States. We are simply removing barriers that prevent the adequate representation of communities and their residents.
Below are updates on other bills that ensure an enriched democracy in Washington State by increasing voter participation.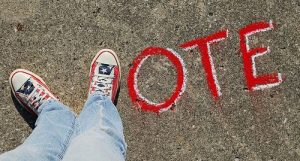 Youth Voter Registration
Young people are more likely to become engaged voters when they get involved early in their life. That's why I am proud to be supporting House Bill 1513 to allow 16 and 17 year olds to pre-register to vote when they get their driver's license or permit.
Studies show that preregistration increases youth turnout by 2-13%. In 2012, in Washington, about 80% of registered youth turned out and actually went to the polls. HB 1513 will reach young people early to help create lifelong voters.
Automatic Voter Registration
The biggest predictor of whether someone will vote or not is if they are even registered in the first place. With House Bill 2595, people would be registered to vote automatically if they have accessed certain services at the Department of Licensing and the Health Benefits Exchange. The bill also funds a study to look into other ways to increase registration.
Analysis shows automatic voter registration boosts numbers of registered voters as well as turnout in elections. HB 2595 would take Washington from being an opt-in system to an opt-out system, which will make voter registration more secure and cost effective. To be clear, no one is being forced to vote or return a ballot and eligibility requirements remain the same. Automatic voter registration has already passed in nine states (including the rest of the West Coast, Colorado, Georgia and West Virginia) and is being considered in 32 other states around the nation.
Same-day Registration
As it gets closer to election day, people tend to be more engaged and interested in voting. But under our current law, the deadline to register to vote is 29 days before the election, leaving many people unable to vote because they miss the deadline. Under SB 6021, a person can register in person up to 8:00 pm on the day of the election. Many states that have enacted same day voter registration have seen significant increases in voter turnout.
Removing barriers to voting helps increase participation in our democracy and ultimately creates a more robust and representative government.
---
Bringing more transparency to state government
As many of you have heard, last week the legislature passed a bill related to public records. Washington state has made great strides over the years to improve public transparency of the legislative process.
TVW covers legislative activity in Olympia.
The Public Disclosure Commission (PDC) keeps a close eye on political campaign financing.
And members of the public are free to observe official committee meetings and floor debates in-person.
Over the last few years, we have heard the concerns of reporters, editorial boards, and open government advocates that the legislature is not transparent enough. These concerns have led to a court case, and in order to avoid further costly litigation, lawmakers have approved a bipartisan measure to address many of the concerns regarding a need for additional transparency from the legislature.
The measure we approved last week (SB 6617) is the largest expansion of legislative records being opened to the public in over two decades. Once the bill goes into effect on July 1, 2018, more legislative records will be subject to public disclosure, including:
Legislators' calendars, including the names and dates of individuals and organizations with whom they've met;
Legislators' correspondence on legislative business to and from lobbyists and other people who are paid to influence legislation;
Final dispositions of investigations and disciplinary proceedings by administrative committees that oversee the House and Senate; and
Any other records lawmakers choose to disclose.
Lawmakers are striving to be more transparent, but there are still aspects of our work that must remain private, which we have protected in this legislation:
Constituent privacy: Our first job is to work on behalf of our constituents. If they do not have confidence that their private correspondence will remain private, we cannot do our jobs.
Protect the legislative process: The open flow of ideas and advice is crucial to the legislative environment. Legislators shouldn't have to worry about asking dumb questions, or having bad ideas, if these never see the light of day. Likewise, staff should feel free sharing advice.
Political fishing expeditions: The legislature is a political place by nature. There is a real concern about using disclosure laws as weapons, either legislatively or in an election.
This is a first step, and I believe it strikes a fair balance between protecting constituent privacy and striving for a more open government. While I don't support the quick manner in which this bill was passed, I do support making our legislature more transparent. The bill is far from perfect, but it's an excellent step in the right direction. I am open to continue looking at how we can ensure the legislature operates in a way that is more transparent.
---
Thanks for coming to our town hall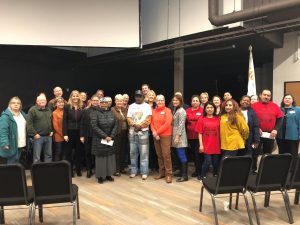 I'm excited to share that the 33rd LD Town Hall was a success! A big thanks to our community for the incredible turnout – over 70 constituents showed up to meet with myself, Representative Orwall and Senator Keiser in-district to discuss the important legislative issues impacting our community. I feel incredibly fortunate to represent and be a part of such a wonderful district! It was an honor to connect at our event.
---