On Thursday night I joined my colleagues in asking Governor Jay Inslee to veto Senate Bill 6617, a bill that I voted for. I will not vote to override the veto.
Thanks to extensive communications with my constituents, I came to realize that although this bill was crafted with good intent, its expedited passage was antithetical to the very principles of good governance that I hoped it would preserve. There are necessary provisions and clarifications to how the state Legislature adheres to the Public Records Act. They should only become law after comprehensive public input.
My colleagues and I invite the public to take an extensive role in the creation of new legislation to provide transparency and oversight at the Legislature. I also invite the participation of government transparency experts, and the media, so that we can make the legislative process more transparent.
Because the Legislature has long held that it was exempt from the Public Records Act, we do not currently have processes, technology, and training in place to handle requests for information the right way. Constituents who write us with sensitive information should never fear that it will become public, and we must protect the privacy of whistleblowers, victims of abuse, and others who approach their representatives for refuge.
But we need you to help us create those processes. We must have hearings and we must include all those whom we serve. I apologize for having participated in the flawed process by which SB 6617 was passed, and pledge to rectify it and restore public trust in this institution. Thank you for guiding me, and showing just how important your voice is in the creation of Washington's laws.
Your voice in Olympia,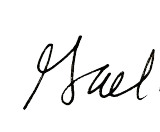 ---