OLYMPIA—This afternoon the House of Representatives passed SB 6095, the 2018 Supplemental Capital Budget on a 96-2 vote. The Supplemental Capital Budget makes corrections and adjustments to the Biennial Capital Budget, which was approved and signed into law in January. Click here for information and projects list in that budget.
"This budget funds important higher education, conservation, housing, safety and community development projects that will improve the lives of families and communities across our district," said Rep. Brian Blake, D-Aberdeen. "All of these projects are job creators that will enrich our quality of life by boosting growth and economic development in our area."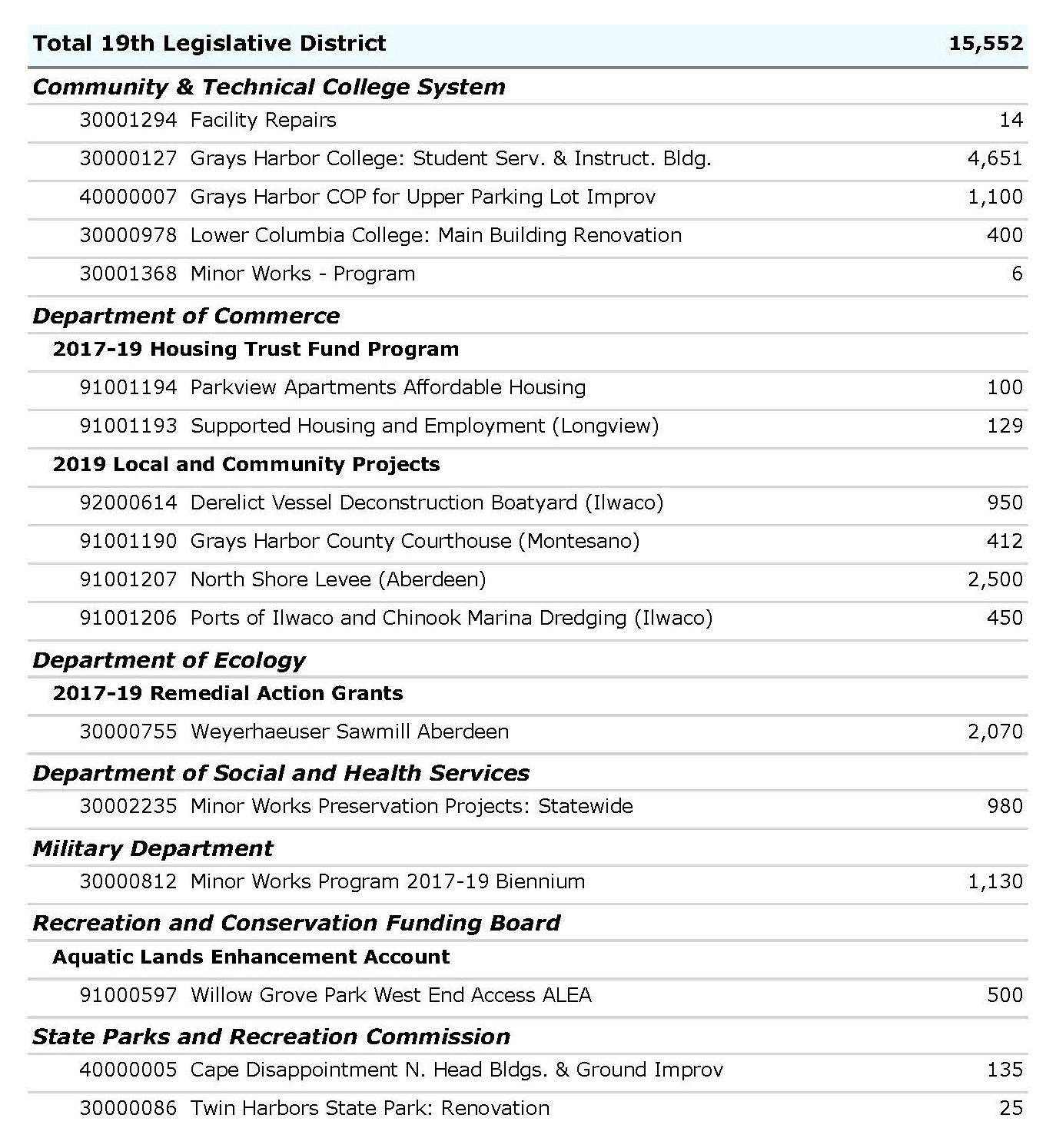 An interactive map and more information on these projects is available here.
The Supplemental Capital Budget now heads to Governor Inslee's desk for his signature.
---