Dear friends and neighbors,
Today is Day 60, the final day of the 2018 legislative session. The House has passed the final supplemental budget, and the Senate will do so some time today too, sending it to the governor's desk for signature. While we still have a few hours to go, I can tell you that the final budget puts families first, investing in things like teacher pay, mental health care, and strengthening our safety net. It also provides a property tax cut to homeowners across the state. I'll provide more detailed budget information in my next e-newsletter.
In the meantime, here are a few noteworthy bills that have made it through the process and have either been signed by the governor or will be signed in the coming days and weeks.
It's an honor to serve you, and I look forward to being back in our district after today. I plan to once again hold a few community conversation hours around Tacoma, so stay tuned for more information about specific dates, times, and locations.
Sincerely,

---
Governor signs bump stock ban into law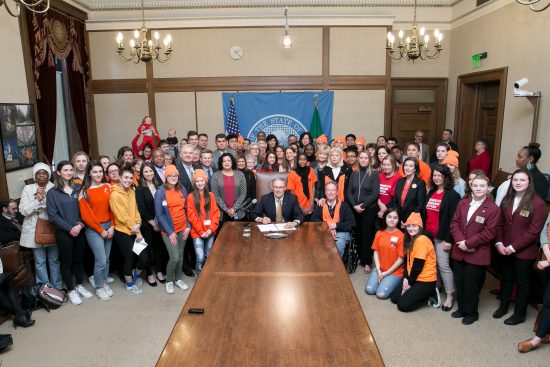 Last December, I wrote a piece for Tacoma Weekly about legislation to address gun violence and help keep our communities safer. I had hoped lawmakers could come together in a bipartisan fashion in 2018 and close the so-called "machine gun loophole" in our state by banning bump stocks. Bump stocks turn a semi-automatic weapon into one that is essentially a fully automatic one. They are what the shooter in Las Vegas used last October to kill 58 people and injure hundreds of others.
On Tuesday, Governor Inslee signed a bump stock ban into law. It makes the manufacture or sale of bump stocks illegal in Washington state as of July 1, 2018, and the possession of bump stocks illegal as of July 1, 2019. The bill received bipartisan support in both chambers. You can view my speech from the House floor on final passage of the bill by clicking here.
---
Conversion therapy ban passes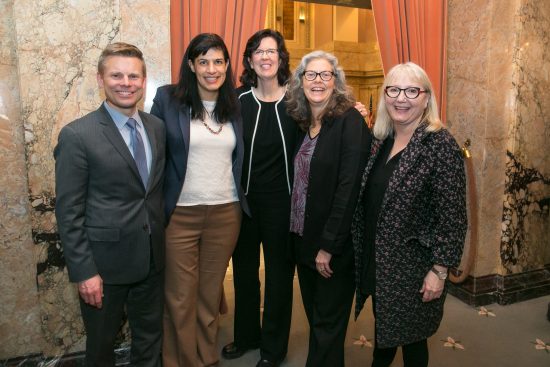 Last week, Senate Bill 5722 passed. It bans conversion therapy in Washington state, a harmful and discredited practice which attempts to change an individual's sexual orientation, gender identity, or expression, often through verbal or physical torture.
Medical professionals and mental health experts reject this outdated practice that is based on the false premise that identifying as LGBTQ is a mental illness. They emphasize that conversion therapy does not work; rather, research shows that these practices can pose dangerous health risks to patients. The American Psychological Association has called for an end to this practice.
LGBTQ youth are already at increased risk of depression, anxiety, substance abuse, self-harm, and suicide. It is time to start supporting and valuing our LGBTQ youth for who they are. This bill will ensure they feel safe and cut down on the pressures they currently face in the process of self-identification. Our children deserve to grow up loved for who they are, not punished.
---
Civil legal aid bill heads to governor's desk
Last week the Senate voted 48-0 to pass House Bill 2308, my bill expanding the areas of authorized representation for state funded legal aid. This follows a vote of 86-12 in the House. Passage and signature into law will ensure that scarce civil legal funding will be used to address the most prevalent civil legal problems experienced by people with low incomes in our state.
This represents another step forward in furthering our state's commitment to civil justice for all. I had the opportunity to discuss the bill on TVW's Inside Olympia last week.
---
A more inclusive, age-friendly Pierce County
I've been invited to speak at a March 17 town hall on LGBTQ aging in Pierce County. I'm excited to talk about the legislative perspective and policy trends affecting older adults. The event is free but you can RSVP here. I hope to see you there as we discuss a more inclusive and age-friendly Pierce County.

---