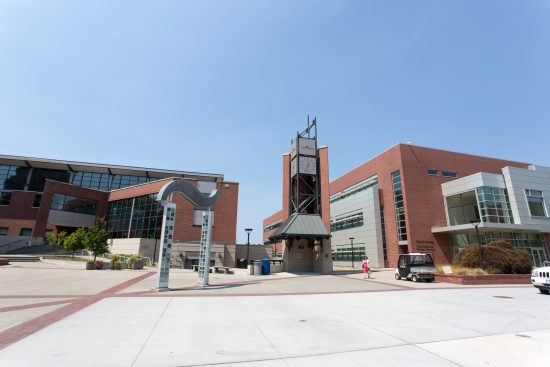 Hello – the 2018 legislative session has now ended, and I wanted to share the news that we successfully funded some new college opportunities locally to help people get jobs and provide for their families. Specifically, the final budget funded my initiative to create a new bachelor's degree program in early childhood education at Olympic College, in partnership with Western Washington University.
This is an area with huge implications for the Navy. I started exploring this degree possibility after I visited Naval Base Kitsap and heard they were having a hard time finding early childhood educators to staff their childcare centers. I just opened a letter from the Commander of Navy Region Northwest, talking about their desire to partner with local organizations to expand childcare availability, which said: "[A]ccess to quality and affordable childcare for our military personnel is paramount to our mission readiness."
This new degree program is a very exciting development for us locally. The Kitsap Sun wrote about the new program here, and quoted me (accurately) as follows:
"This new early childhood education degree complements the degrees in engineering and cybersecurity that we've brought to Kitsap County over the last several years," said Rep. Drew Hansen, D-Bainbridge Island, who chairs the House Higher Education Committee. "Now, whether you're good with computers, good at solving mechanical problems, or good with kids, we have a college degree available to you, so you can get a decent job and support your family."
We live in literally the least well-served area of the state for college opportunities—once you get on that ferry heading west from Seattle, you don't hit another full-time, four-year college until Japan. This makes no sense. You have plenty of college opportunities in Seattle, Tacoma, Bellingham, Spokane, the Tri-Cities, Vancouver, you name it, but we are really underserved here on the Kitsap and Olympic peninsulas, and one of my personal top priorities is to change that situation and make college more broadly available here. To that end, we also got some money in the budget to explore the idea of a new, four-year branch campus of Western Washington University in our area. The Kitsap Sun also wrote about this initiative here, and quoted me (once more, accurately) as follows:
"Kitsap County has never had the same college opportunities as many other areas of the state," said Rep. Drew Hansen, D-Bainbridge Island, who chairs the House Higher Education committee. "We are going to work in partnership with Western Washington University so we can start to give families here the same shot at college that families in Seattle and Spokane have."
Also, the governor signed my net neutrality bill (making Washington the first state in the nation to protect net neutrality); you can read about that one here.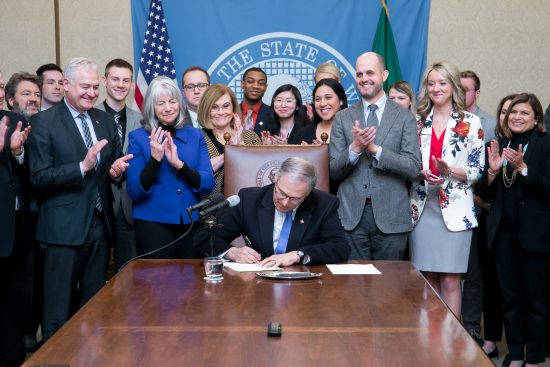 I worked very closely with one of my Republican colleagues to bring that one across the finish line, which was exciting: it shows that we can still work across party lines for common-sense consumer protection laws.
Anyways, that's the news from the 2018 legislative session. Thanks for reading, and thanks for caring about what's happening in our state.
– Drew
---