OLYMPIA – Washington high school students are getting a lesson in civics education soon thanks to a new law sponsored by Rep. Laurie Dolan, D- Olympia.
HB 1896 requires high schools to provide a mandatory 0.5-credit standalone civics course by the 2020-21 school year. In addition, school districts can embed civics content and instruction in dual credit courses such as AP and IB classes. The Office of the Superintendent of Public Instruction will develop an expanded civics education teacher-training program.
"In this age of 'fake news,' social media, distrust of government, and misunderstanding of process, I am pleased that Washington state is able to provide truth and information to our students so they can be informed citizens," said Dolan. "Thank you to the League of Women Voters, the Council on Legal Public Education and the OSPI for working with me to get this law passed."
Content in the civics course include (but are not limited to):
Federal, state, tribal, and local government organization and procedures;
Rights and responsibilities of citizens addressed in the Washington state and United States Constitutions;
Current issues addressed at each level of government
Electoral issues, including elections, ballot measures, initiatives, and referenda; and
The study and completion of the civics component of the federally administered naturalization test required of persons seeking to become naturalized United States citizens.
Rep. Dolan will be speaking at the Seattle Foundation on April 26 regarding her new law to require civics education in Washington schools.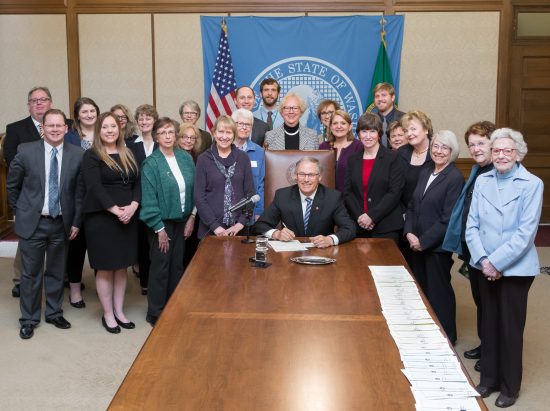 ---