Summary of legislation passed in 2018
We have phenomenal research staff at the Legislature. The House and Senate each have their own nonpartisan research staff that research policy issues, draft bills and amendments, and provide counsel on the legality of legislative proposals. In the House our staff is called the Office of Program Research (OPR), and they are some of the most professional, hardworking, nonpartisan people I have had the pleasure of working with.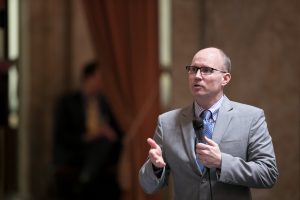 At the end of every legislative session, OPR prepares a report that summarizes all the legislation passed that year. The report sorts bills by the committee they passed through and includes sponsors, where the legislation can be found in the Revised Code of Washington, and whether the bill was vetoed in whole or in part by the Governor. You can find the 2018 Summary of Legislation here.
We also collect data on the topics and bills that constituents emailed me about specifically. Click here to see a chart with the top twenty bills that I received emails about during the 2018 legislative session.
Transportation projects: Moving us in the right direction?
Many people contact me about the toll lanes on I-405. The Washington State Department of Transportation just released their 2017 Annual Report on transportation projects around the state. When it comes to transportation projects, I try to make the best decisions I can based on our growing economy, good data, and limited resources. It is easy to be against tolling; it is difficult to come up with a solution to the traffic problems that threaten our economy.  I try to focus on solutions to traffic that create and protect jobs and that don't ignore data.
Like most of the problems we face, finding a solution to our traffic isn't simple. I think we have two options. The first is to do nothing, and the traffic will stay the same or get worse. There are more cars on the road every day – twenty percent more than when the I-405 toll lanes opened two years ago. Our second option is to look at what can be done and base our actions on our limited resources and what is working or being tried in other places.
I'm interested in hearing your opinions and concerns about traffic and transportation projects in our region. Click here to take a short survey to give feedback.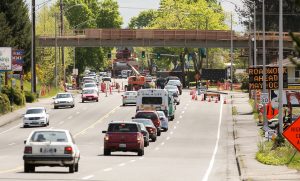 Election year restrictions
Beginning May 14, election year restrictions are in place, which limits the kinds of activities and communications that legislators can undertake. That includes sending out e-newsletter updates like this one and updating the website.
However, if you need information or have a legislative issue, please feel free to contact me with your comments and concerns and my office will return your call, email or letter promptly.
Even though my legislative website will remain frozen until after the election, you can still get lots of useful information here:
Thank you for reading.
Zack
---