Friends and neighbors –
Below is my last email on the legislative session. Due to election year communication activity rules, I'm limited in sending you any new e-newsletter updates until after the November election. However, if you have any questions, concerns, or need help navigating government, don't hesitate to contact me directly at my Federal Way office at 253-517-5181 or at Mike.Pellicciotti@leg.wa.gov.
---
Airplane Noise Impact Study
This year's final budget included a budget proviso that I co-sponsored for an independent examination of the airplane noise and vibration impacts on Redondo, Woodmont, and Federal Way. This supplemental budget proviso through the state Department of Commerce furthers our work from last session, when I successfully co-sponsored funding for a UW study of the local health impacts due to the increase in air traffic in our district. Federal regulators have not adequately identified how our area is affected by new air traffic patterns at Sea-Tac International Airport. While we have more work to do to hold federal regulators more accountable, this state-local partnership with South King County cities is an important first step forward in this ongoing effort to better identify and then mitigate the impacts of air traffic in our area.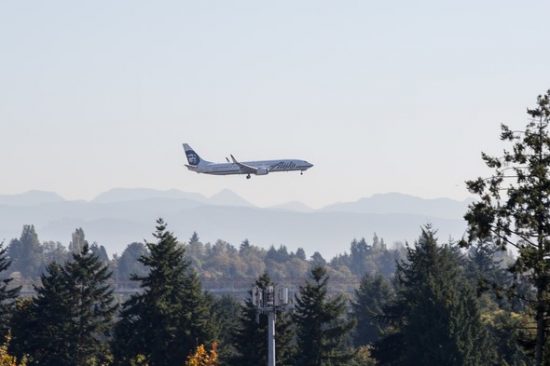 ---
Free Consumer Credit Freezes
When your private financial data is exposed and you are the victim of identity theft, having the tools to protect your future is important. The best way to do that is through a credit freeze, which blocks any accounts from being opened in your name until you unfreeze your credit. In the past, credit companies could make you pay to freeze and unfreeze your credit, even if they were the cause of risk through a security breach or professional hackers breaking their system. I heard from constituents and introduced a House bill that made it free to freeze your credit. Thanks to Sen. Mullet's leadership, a related consumer protection bill passed into law this session, and starting in June it will be now free to freeze and unfreeze your credit.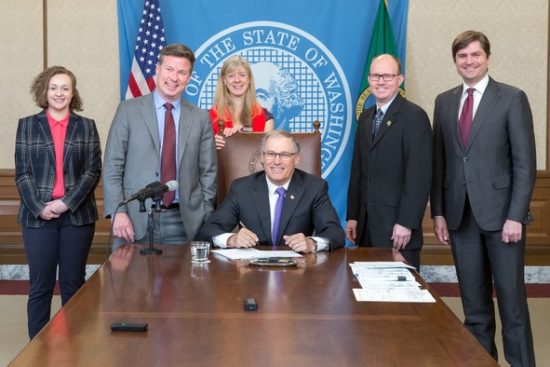 ---
Updating Washington's Equal Pay Law
Last month I joined with my colleagues to witness the signing of the Equal Pay Opportunity Act. I was proud to co-sponsor this bill. Washington's Equal Pay law had not been updated in 75 years. The new law reaffirms Washington's pursuit of equality in the workplace and helps employees and employers work together to close the wage gap.
Despite much work over the years, the wage gap still exists. The new law prohibits employers from having pay secrecy policies, allows discussion of wages between employees, prevents discrimination by gender in work opportunities, bans retaliation against workers for filing complaints or discussing wages, and ensures workers are entitled to administrative and civil remedies when discrimination occurs.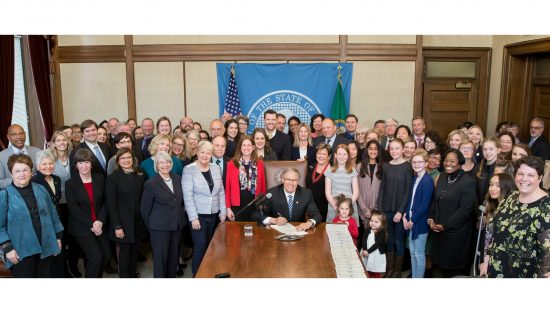 ---
Page Sponsorship Committee
The House of Representatives Page Program invites high school students to spend a week at the Washington State Capitol in Olympia. During their visit, pages learn about and experience the legislative process alongside students from around Washington state. Each legislator is limited to sponsoring only a few students each session.
As a new legislator, I have sought to create a new selection process and make this opportunity more accessible for our high school students to participate. I created a non-partisan committee of local community leaders who reviewed the applications our office received and nominated students for my sponsorship based on a merit-based selection process. I could not be more proud of the pages that were selected for the program and served this year. Our merit-based selection process has begun to serve as a model for other legislators around Washington.
---