OLYMPIA – Addressing those workers whose only health care option is Medicaid due to lack of employer-sponsored health insurance option, Rep. Kristine Reeves (D-Federal Way), announced her Fair Share Health Care plan on Tuesday, January 22.
"Health care is a human right, and corporations that just received massive federal tax cuts should not be putting the cost of their employees' health care on the tax payer's dime," stated Reeves. "In America's health care system, large, profitable businesses should be supplying everyone with equitable coverage – whether they work in an office or warehouse. Families who work one or more full time jobs should not have to worry about keeping their kids healthy."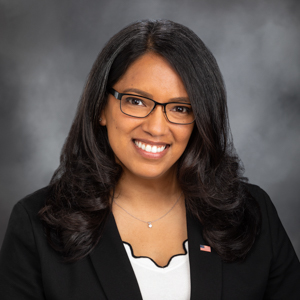 Targeted toward profitable businesses, under Fair Share employers with more than 1,000 employees must report the names of their employees to the Health Care Authority (HCA) quarterly. Following notification, HCA will determine which employees under 65-years-old currently enroll in Medicaid and the financial impact to the state for providing those health benefits.
Employers must then pay the assessment, or enter an agreement to pay HCA while enrolling workers in employer-sponsored health coverage.
---