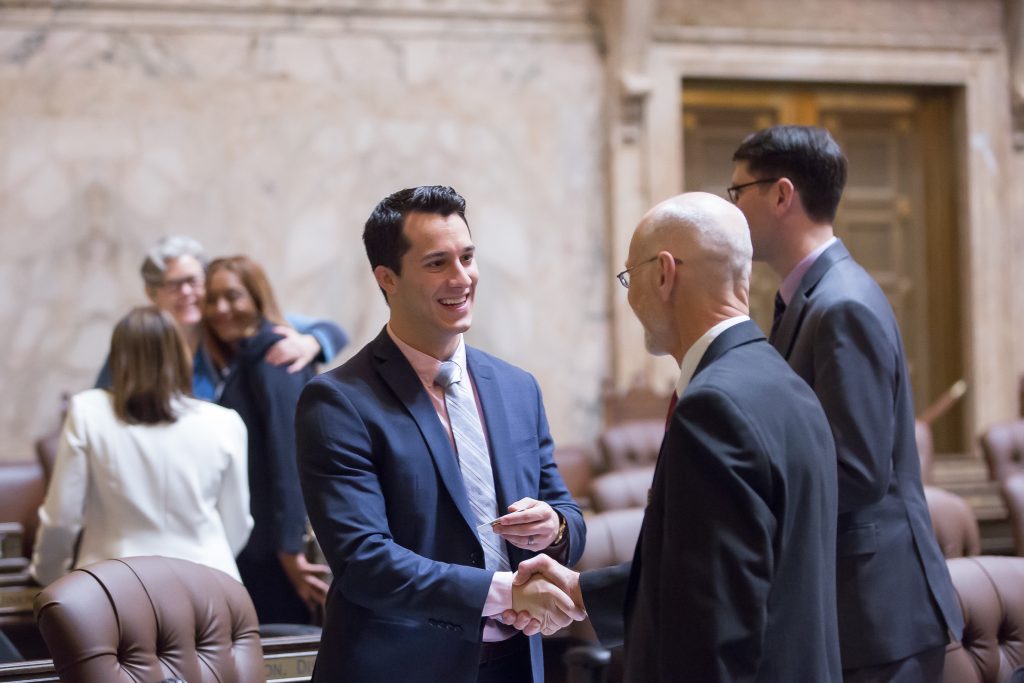 Resolution by state's youngest lawmaker would establish remote testimony for committee hearings
OLYMPIA—A bipartisan measure by Rep. Jared Mead (D-Mill Creek) would allow people in Washington state to give remote testimony to committees in the House of Representatives.
"This is about making our democracy accessible to everybody," said Mead. "Washington is a big state, and it's a day-long trip for millions of people to drive to and from Olympia to testify on a bill for three minutes. Remote testimony is also a great alternative for working people."
Mead introduced House Resolution 4621 with broad bipartisan support. A total of 58 other lawmakers are signed on to the bill as co-sponsors. It only takes 50 votes to pass a bill off the floor of the House.
"We know this idea works because the Senate is already using remote testimony," Mead said. "Anything that brings more of constituents' voices to Olympia is a good reform. This will mean more input from working moms and dads, people in rural Washington and other residents who can't easily drive to Olympia to testify and take part. I can't think of a reform that's more fitting for the people's House."
Modern technology makes this switch easier than in years past, Mead said.
The next step in the process is a vote on the floor of the House.
---