The House of Representatives passed 350 bills during the first part of the 2019 legislative session. Below are some highlights of key bills that support the Democrats' Putting People First agenda.
Health Care & Wellness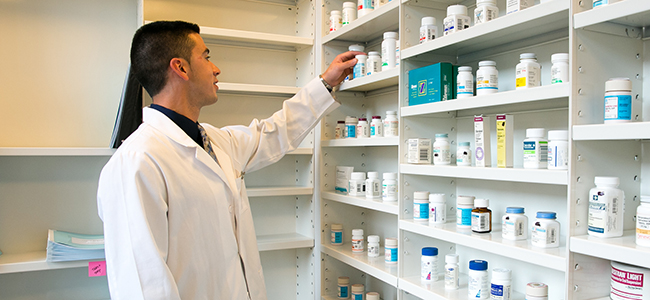 Cascade Care (HB 1523): Washington families deserve health care they can afford and that they can count on. Cascade Care puts us one step closer to access to health care for all with a usable, understandable health care plan on the state exchange. (Rep. Cody)
Long-Term Care Trust Act (HB 1087): Too many Washington families struggle with either paying for their own long-term care or providing care for a loved one. No one is saving for something most of us will need. The Long-Term Care Trust Act creates a social insurance benefit for long-term care services. (Rep. Jinkins)
Ending surprise medical billing (HB 1065): Surprise medical bills put an unnecessary burden on patients who play by the rules only to get a large bill in the mail. This removes consumers from billing disputes between health care providers and insurance carriers. (Rep. Cody)
Establishing a Behavioral Health Campus (HB 1593): Far too many people struggle with behavioral health issues and the state needs a new teaching hospital to develop the next generation of health professionals. (Speaker Chopp)
Fighting the opioid crisis (HB 1331/SB 5380): A comprehensive approach to addressing the scourge of opioids in our communities that is harming loved ones and family members. (Rep. Cody/Sen. Cleveland)
Prescription Drug Transparency (HB 1224): No one should have to decide whether to put food on the table or pay for their prescription drugs. Yet the rising cost of needed medications are forcing too many Washingtonians to make that choice. We must require reporting by drug manufacturers on drugs that increase in price. (Rep. Robinson)
Guaranteeing ACA Protections (HB 1870): Whether you have a pre-existing condition or need access to essential health benefits, those protections remain in Washington state's health care plans regardless what happens in the OTHER Washington. (Rep. Davis)
Ensuring Health Care for Workers with Disabilities (HB 1199): An income cap currently exists for a program that provides health care for people with disabilities. Since the minimum wage has increased, too many people have to choose between work and health care. (Rep. Cody)
Education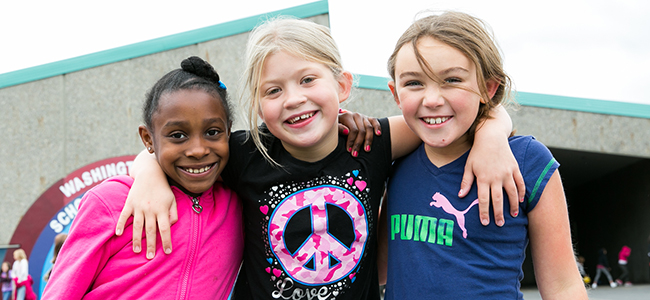 Regional Safety Centers (HB 1216): Kids need to be safe in schools and they need to feel safe in schools. This bill will increase safety support services to help schools, especially in rural areas, develop community partnerships and best practices to keep kids and staff safe at school. (Rep. Dolan)
Addressing the teacher shortage crisis (HB 1139): Washington state has a massive teacher shortage. This leads to classroom overcrowding. This bill revises teacher recruitment and retention policies in an effort to get more educators, especially teachers of color, into the teaching pipeline. There's a particular focus on issue areas like math, science, and special education as well as geographic areas with shortages.
High school graduation pathways (HB 1599): Washington state needs an education system that meets students where they are, not the other way around. This bill acknowledges that there are multiple definitions of success and therefore our education system should foster and support multiple pathways for students to be successful in high school and beyond. This bill also ends the requirement that students pass this test to receive their diploma. (Rep. Stonier)
Pre-enrollment for military families (HB 1210): Military families move around the country 6-8 times on average. Moving to a new community can be challenging and stressful. Our state can alleviate some of that stress by allowing military families to pre-enroll their kids in their new school after a family receives transfer orders. This will help military families members connect with their new community more quickly and reduce disruptions to student learning. (Rep. Kilduff)
Addressing language access in public schools (HB 1130) More than 1 in 10 students are English learners. Over 200 languages are spoken by our public school students. The vast majority of districts serve students from non- or limited English-speaking households. Family engagement critical to student success, and systemic changes are needed to improve communication with non-English speaking households. A work group is needed to examine ways we can improve and guide Legislature on best pathway forward. Diversity makes us stronger. (Rep. Orwall)
Environment & Energy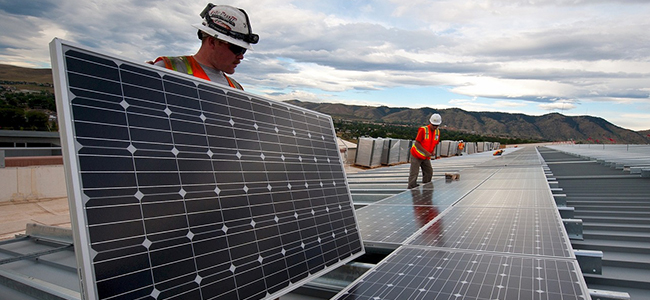 Clean fuel standard (HB 1110): Addresses our state's biggest source of greenhouse gas emissions: the transportation sector. Transportation represents nearly 50 of our emissions. A clean fuel standard would improve local air quality and provide economic benefits to Washington communities by increasing demand for biofuels produced here. (Rep. Fitzgibbon)
Phasing out "super pollutants" (HB 1112): Hydrofluorocarbons, or HCFs, are super-polluting greenhouse gases that are thousands of times more damaging to the climate than carbon dioxide. With this bill, Washington is taking the lead in transitioning away from these harmful gases. (Rep. Fitzgibbon)
100 percent clean electricity (HB 1211/SB 5116): Helps transition our state to a clean energy future by removing carbon emissions from the generation of electricity. Requires utilities to gradually transition away from fossil fuel-generated electricity, setting a preliminary "coal elimination" deadline of 2025, and a final "clean grid" deadline of 2045. (Rep. Tarleton/Sen. Carlyle)
Statewide plastic bag ban (HB 1205/SB 5323): Plastic bags are one of the most common items found in cleanups along our coast. They also pose problems in the recycling stream and to commercial composters, as well as contribute to the amount of waste we send to landfills. This bill encourages the use of reusable bags by restricting retail establishments statewide from providing single-use plastic bags. (Rep. Peterson/Sen. Das)
Oil transportation safety (HB 1578): Reduces threats to endangered orcas and the Salish Sea by investing in oil spill prevention. Reinforces the state's Oil Spill Prevention Act and the Strengthening Oil Transportation Act by requiring tug escorts for small oil tankers and barges traveling across narrow straights within the San Juan Islands. (Rep. Lekanoff)
Food waste reduction (HB 1114): Sets a goal to reduce food waste by 50% generated annually by 2030. Food waste is also a major contributor to greenhouse gases. (Rep. Doglio)
Affordable Housing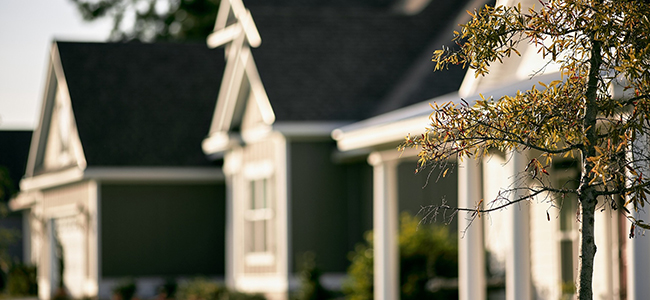 Encouraging investments in affordable housing (HB 1406): Local governments need capital to address the underlying causes of homelessness. This bill creates up to $400 million in bonding capacity to fund affordable housing and permanent supportive housing at no cost to homeowners, renters, property owners, or developers—an all-around win. (Rep. Robinson)
Mobile home owners assistance (HB 1033): Mobile home owners are at constant risk of displacement since they do not own the land beneath their home. Mobile homes are one of the remaining affordable options across much of the state, and tenants are often older an on fixed incomes. They need support when they are forced to move. (Rep. Ryu)
Rent increase notices (HB 1440): This is about stable housing for all and taking care of our neighbors. For people on fixed incomes and tight budgets, rent increases can create a financial emergency or can even mean eviction. We have an affordable housing and homelessness crisis in our state. Giving people 60 days' notice of a rent increase instead of 30 gives them more time to adjust their budget or find a new affordable rental. (Rep. Robinson)
Help for college students who are homeless (HB 1278):  Housing is expensive and is a barrier to college for students who are already homeless. This gives students who are homeless and qualify for the College Bound Scholarship the safety and security of much-needed housing during that first year of college. (Rep. Hudgins)
Local Real Estate Excise Tax (HB 1219): Two years ago, the Legislature authorized local governments to enact a local real estate excise tax for growth management purposes. That authorization is set to expire in June. This bill allows local governments to continue assessing the local REET through 2026 and may use the resources for building and maintaining affordable housing. (Rep. Walen)
Affordable workforce housing (HB 2110): Local authorities have a range of resources and revenues to address the housing/homelessness crisis and we should allow local governments determine the needs of their community. (Rep. Ryu)
Child Care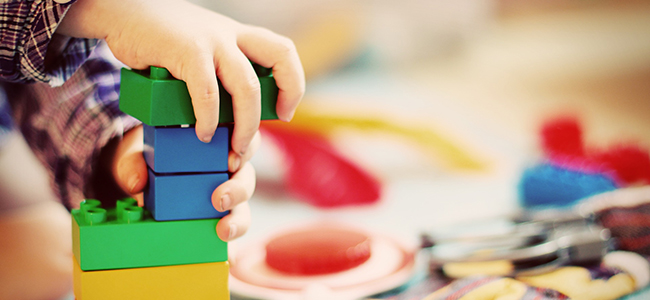 Child care access work group (HB 1344): This bill creates a workgroup to look at ways to reform the childcare industry to increase the number of childcare providers and ensure that paying for childcare doesn't unduly burden working- and middle-class families. (Rep. Reeves)
Early Achievers (HB 1391): The Early Achievers program is the way that the state rates and helps to improve the quality of early learning. House Bill 1391 makes adjustments to the program so that providers can continue to serve kids from low-income families and are supported in their efforts to keep improving. (Rep. Senn)
Child care for full-time student parents (HB 1303): Being a single parent who is trying to get an education is like having multiple full-time jobs, asking them to also complete work requirements pushes many of them to drop out of school. This bill creates an exception to the work requirements for single parents who are full-time students in high-demand fields at a community, technical, or tribal college. (Rep. Shewmake)
Higher Education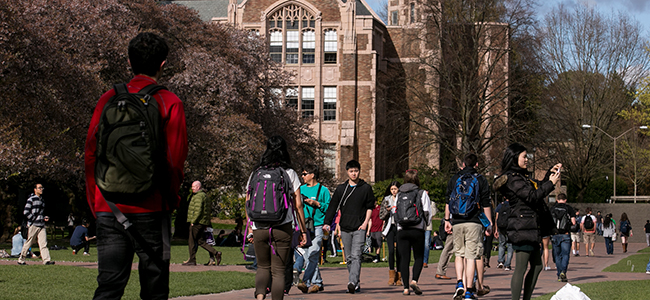 College Bound Scholarship expansion (HB 1311): The cost of higher education has increased dramatically over the last decade. The College Bound Scholarship makes it possible for many kids from low-income families to afford college. This bill will open more doors of opportunity for students seeking the college dream by expanding eligibility to students in grades 9 and 10 who were previously ineligible for the award in grades 7 or 8. (Rep. Bergquist)
Dual enrollment access for low-income students (HB 1973): Students shouldn't need to take on enormous debt to attend college. Dual-enrollment programs are creative and cost-effective solutions, yet many families still cannot afford these programs. HB 1973 establishes a pilot program to help low-income students pay for dual-enrollment programs like College in the High School or Running Start. (Rep. Paul)
Student with unforeseen emergencies (HB 1893): Some students struggle in school because of lack of access to food, homelessness, or expensive medical bills. Many four-year institutions have programs to help students through these situations. Food security is critical to academic success. HB 1893 creates a grant program that would allow CTC students apply for similar aid when they experience food insecurity or other unforeseen emergencies. (Rep. Entenman)
Staffing ratios of counselors at CTCs (HB 1355): Counselors are a vital resource for our community and technical college students. Counselors are able to put students on a pathway to a timely graduation with career counseling. Counselors are also one of the first lines of response to students in crisis. This bill will create a task force to look at minimum standards and staffing ratios of counselors in the CTC system. (Rep. Ortiz-Self)
Consumer Protection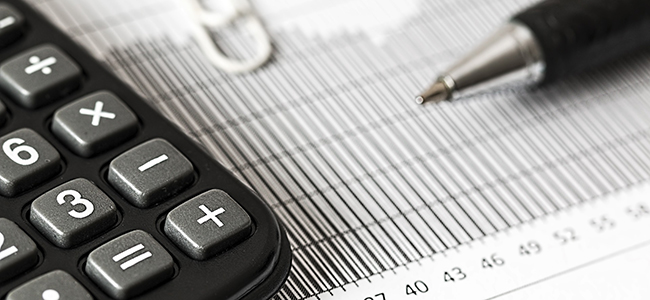 Helping families stay out of medical debt (HB 1531): This is about protecting people's health AND their pocketbooks. A consumer protection measure to help prevent medical debt from spiraling out of control. Protections include lowering the rate on pre-judgment interest, prohibiting health care providers from selling the debt to collections agencies for at least 120 days after the first billing, and ensuring patients are informed about the opportunity to apply for charity care. (Rep. Jinkins)
Consumer debt protections (HB 1602): This is about making sure consumer debt doesn't keep working families in poverty. Provides relief from high post-judgment interest rates, and protects people from becoming destitute through wage garnishment by allowing them to keep more of their income. (Rep. Reeves)
Putting an end to zombie debt (HB 1730): Ensures the 10-year statute of limitations on debt cannot be revived by unscrupulous debt collectors. Known as "zombie debt," this problem can plague consumers who think they have long since paid off or settled a debt, only to find it comes back to cause them problems. (Rep. Walen)
Ending "pocket service" debt collection practices (HB 1066): Debt collectors employ a process called "pocket service" to serve consumers with a complaint, but not actually file it with the court. If consumers call the court to ask whether a case has been filed, they are told it does not exist and often take no further action. This can result in default judgments. Pocket service is an unfair process. This bill will require debt collection cases be filed BEFORE a complaint has been served, providing more transparency and fairness to a complicated legal system. (Rep. Kilduff)
Worker Protections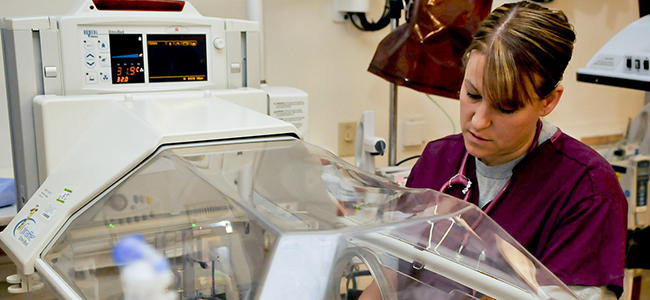 Noncompete agreement reform (HB 1450): Noncompete agreements are a reasonable tool for employers to protect their businesses in certain industries or for certain job classifications. They do not make sense for fast food sandwich makers, grocery workers, and thousands of other jobs currently being subjected to noncompete agreements. The agreements can drive down wages and make it difficult for people to find other suitable work. HB 1450 would put reasonable restrictions on the use of noncompete agreements for employment. (Rep. Stanford)
Nurse meal & rest breaks (HB 1155): Nursing is a high-intensity profession with a high burnout risk. Nurses work long hours, often without meal and rest breaks. This is a patient safety issue – we need our nursing staff to be well rested and nourished. This bill would require hospitals to provide uninterrupted meal and rest periods for nursing staff.  (Rep. Riccelli)
Taking care of Hanford cleanup workers (HB 1490): Workers have taken grave risks to help clean up the most contaminated worksite in America; they deserve better. Hanford cleanup is about treating and restoring the environment AND helping to treat and restore health of ill/injured workers. This bill closes a loophole in a 2018 bill that would deny workers compensation benefits.   (Rep. Ormsby)
Increased safety protections for adult entertainers (HB 1756): Adult entertainment clubs have a problem with sexual harassment and worker safety issues not being adequately addressed. This bill requires training on rights and responsibilities of entertainers to receive adult entertainer licenses and creates an advisory committee at the Department of Labor and Industries. (Rep. Orwall)
Ending subminimum wages for workers with disabilities (HB 1706): State law allows employers to pay workers with physical, mental, or other disabilities a wage below minimum wage.  No class of employees should be marginalized, and minimum wage protections should be for everyone, regardless of their disability status. The state has other resources and programs to help people with disabilities find gainful employment. (Rep. Frame)
Public Safety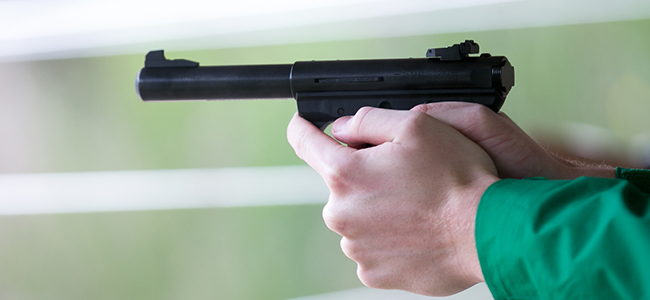 Hate crimes (HB 1732): When someone harms or injures someone else based on their gender, race, sexual orientation, or gender identity, that's not malicious harassment, it's a hate crime. Hate crimes are up by 42% in Washington state, ranking third in the nation for these kinds of crimes. This bill is an update to the criminal justice system that will improve the identification of and response to hate crimes. (Rep. Valdez)
Survivor Bill of Rights (HB 1166): This bill creates a Survivor Bill of Rights, requires law enforcement undergo specialized trauma informed training and prohibits the destruction of untested rape kits. Under the Bill of Rights, survivors would no longer have to provide monetary compensation to hospitals for testing of their own rape kits. (Rep. Orwall)
Domestic violence (HB 1517): The bill requires the development and use of new risk assessment methods to help courts and treatment providers make informed sentencing and treatment decisions. This new treatment-oriented approach will help reduce repeat offenses by domestic abusers, provide both victims and offenders with meaningful answers about what works, and close critical safety gaps. (Rep. Goodman)
Outlawing "ghost" guns (HB 1739): Our laws have not kept up with technology. Undetectable and untraceable firearms are an enormous threat to public safety. This bill reduces the risk of people using 3D printers to create guns and commit violence.
Pistol sales/transfers (HB 1465): On June 30 the FBI is discontinuing courtesy National Instant Criminal Background Check System (NICS) checks for concealed pistol license (CPL) holders in WA. CPL holders will now have to wait for a local law enforcement background check before a dealer can transfer the pistol. (Rep. Goodman)
Single point-of-contact background check (HB 1949): The discontinuation of the courtesy NICS check by the FBI (see HB 1465, above) creates an urgent need for establishment of a single point of contact firearm background check system in Washington state. This bill conducts a feasibility study to examine and make recommendations about how such a system would be established. (Rep. Hansen)
Strengthening I-940 (HB 1064): These measures will improve public safety and interactions between police and the communities they serve by providing law enforcement with the tools to carry out their difficult jobs, while ensuring that victims of unnecessary violence and their families can get justice. (Rep. Goodman)
Expanding Access to Democracy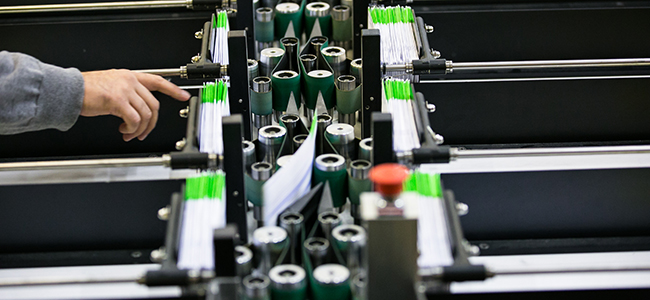 PAC Transparency: (HB 1379): State campaign finance laws require political action committees (PACs) to publicly disclose the names of their top donors. A current loophole in the law allows PACs to easily conceal the names of top donors in political advertisements by intentionally moving funds from one PAC to another. This bill will close that loophole by requiring PACs to disclose the names of top donors on political advertisements. (Rep. Pellicciotti)
Native American Voting Rights Act (HB 1339/SB 5079): Expands access to democracy for Native Americans living on reservations by allowing online voter registration using a tribal ID card, allowing the use of a tribally designated building as a residential address for registration, and providing greater access to ballot drop boxes on tribal reservations. (Rep. Lekanoff/Sen. McCoy)
Presidential primaries (HB 1310/SB 5273): Gives Washington state a bigger stake in the presidential primary by moving up the date and increases voter participation by changing from a caucus system to a vote by mail ballot system. (Rep. Valdez/Sen. Hunt)
Prepaid postage for ballots (HB 1209/SB 5063): Voting is a right. Voters should not have to pay for the right to vote. Washington state's mail-in ballots for elections provides greater access to voting. That access shouldn't be limited by not having a stamp. Prepaid postage increases voter participation and ensures fair and equal treatment of voters statewide. (Rep. Hansen/Sen. Nguyen)
Election date reminders (HB 1520): Last year, state lawmakers passed a slate of "Access to Democracy" bills to help eliminate barriers to voting and simplify the registration process for all eligible voters in Washington state. Continuing with that effort, the House passed a bill that would require the date of the election to be prominently displayed on the envelope in which a voter receives their ballot and other election materials. (Rep. Morgan)
---