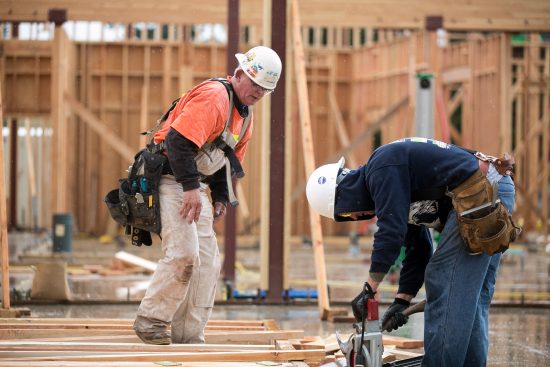 OLYMPIA—With a strong bipartisan vote of 94-0, the House of Representatives passed a state capital budget that will put tens of thousands of people to work building public schools, colleges, parks, affordable housing and mental-health facilities.
"This construction budget puts people first by putting a record amount of funding to build public schools, colleges and universities," said Rep. Steve Tharinger (D-Port Townsend), chair of the House Capital Budget Committee. "It will build affordable housing, mental health facilities, parks and other structures that will benefit the people of our state for generations."
The budget (House Bill 1102) totals $4.6 billion with $3.1 billion in projects funded with bond revenue.
Public school construction is the largest piece, totaling $1.1 billion for K-12 schools. The budget also includes $927 million to construct facilities at public colleges and universities, which is also a record.
To help expand the state's ability to treat mental illness and addiction, the proposal includes:
Funding for a Behavioral Health Teaching Hospital at the University of Washington
$172 million for construction, renovation and upgrading of existing facilities;
Funding to design and construct two new 16-bed and two 48-bed behavioral health facilities;
$34 million to design and begin construction on a new forensic hospital;
$117 million for community behavioral health facilities, a critical piece to transition patients from Western State Hospital to less restrictive settings where outcomes are better and cheaper; and
$30 million for permanent supportive housing.
Other highlights include $155 million for affordable housing developments, $30 million for rural broadband internet access and $463 million to help the struggling populations of salmon and orca while improving water quality.
Tharinger said the strong bipartisan vote in favor of the construction budget was the result of strong bipartisan cooperation in drafting the proposal.
"We're creating jobs in every corner of Washington state because we listened to, and worked with, lawmakers from every part of the state," Tharinger said.
You can find full details about the construction budget proposal here:
2019-21 Biennial Budget: http://leap.leg.wa.gov/leap/budget/detail/2019/hc1921p.asp
2019 Supplemental: http://leap.leg.wa.gov/leap/budget/detail/2019/hc2019p.asp
---