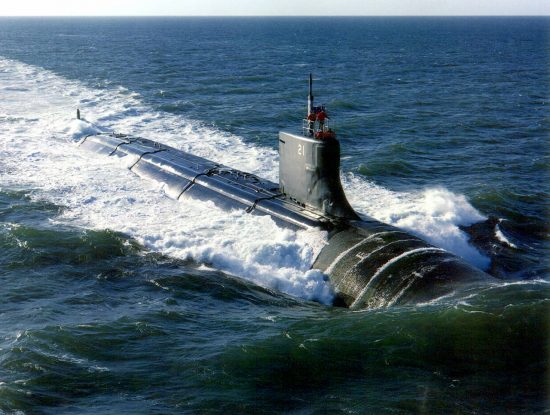 Pentagon takes $89M from Naval Base Kitsap for border wall
The Defense Department is diverting funding for an $89 million pier project at Naval Base Kitsap in Bangor to help build $3.6 billion in fencing and barriers along the U.S. border with Mexico. Read more in the Everett Herald

---

WATCH: Western Washington University to honor Holocaust survivor with genocide studies minor
Students at Western Washington University can minor in Holocaust and Genocide Studies with a new program being offered starting this fall quarter, the university announced Wednesday, Sept. 4. Read and watch more in the News Tribune
---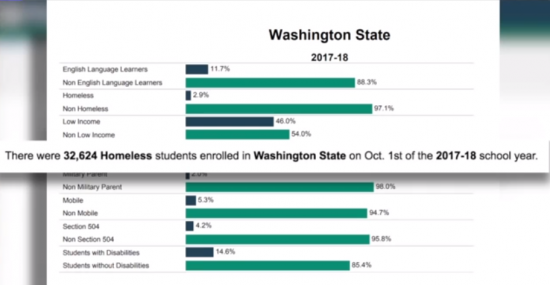 WATCH: Thousands of Washington students start school without stable housing
Tens of thousands of students from kindergarten to 12th grade across Washington struggle with the hardships of being homeless. Many students started school on Wednesday. For both parents and students, this alone can be stressful, but for thousands in our area, they also deal with the difficulties of not having a stable place to live. Read and watch more on Q13 News
---
Print
Associated Press
Jury to decide compensation for injured in Amtrak crash
Pentagon takes $89M from Naval Base Kitsap for border wall
Western Washington University to offer Holocaust studies
Oregon vape death patient used THC device from dispensary
King County, Seattle propose homeless-services merger 
Auburn Reporter
Almost 9 in 10 Washington's kindergarteners fully immunized for school 
Bellingham Herald (subscription required)
When it comes to school vaccination rates, Whatcom students aren't shaking this trend 
Columbian
Battle Ground Public Schools set to act on sexual health curriculum 
The Daily News
"One valley too far:" How 110 soldiers survived the Mount St. Helens eruption
Clam ho! Razor clam surveys find 5.2 million available for 2019-2020 harvest 
Everett Herald (subscription required)
Parents, students protest dress code on first day of school
'Bullying, harassment, intimidation': Dems penalize a leader
Ignatius: 'Information war' may be up to consumers to fight
Editorial: Nation needs campaign finance watchdog on the job   
Journal of the San Juan Islands
Conservancy groups sue Trump administration for failing to protect the Southern residents
Letter: Antidepressants versus society 
Kitsap Daily News
World Suicide Prevention Day event set for Sept. 10 in Port Orchard (Randall) 
Kitsap Sun (subscription required)
Funding of Coast Guard pier project at Bangor cut for border wall
Opinion: An opioid success story  
News Tribune (subscription required)
It's a moppet mob as Peninsula School District enrolls its largest kindergarten class ever 
Western Washington University to honor Holocaust survivor with genocide studies minor
Editorial: Together, South Sound leaders blow whistle for train safety. Will it be heard?  
Olympian (subscription required)
Idaho legalized open carry, no permit needed. Now chains tell Idahoans: Not in our stores 
Man accused of killing panhandler outside Grand Mound McDonald's held without bail    
Peninsula Daily News
Congressional delegation hears regional concerns
Police body cameras could replace dashboard units   
Puget Sound Business Journal
U.S.-China trade talks to resume, but new tariffs could complicate them
Big tech companies meeting with U.S. officials on 2020 election security
When fast, free shipping delivers heartbreak
Target tells suppliers to bear cost of Donald Trump's tariffs
Google fined $170 million for tracking of children     
Seattle Times (subscription required)
Seattle City Council to consider ban on natural gas for new homes, buildings  
Pentagon takes $89 million from Navy pier project at Bangor to help fund border wall  
Seattle students walk out on first day of school to demand equitable school funding 
Trump shows doctored Hurricane Dorian chart 
Editorial: Seattle must halt 'RV ranching'  
Skagit Valley Herald
Wolf meetings canceled amid public reaction
U.S. Rep. Larsen meets with Anacortes officials about fiber optics  
Spokesman Review
Big days, small class sizes expected to boost kindergarten learning
Caleb Sharpe will get public defender in Freeman school shooting case
Liberty state proponents push plan to secede from Washington at Moses Lake press conference
Despite weather issues, Yakima Valley hop harvest yields expected to approach 2018 levels   
Tri-City Herald
Hanford's $17 billion vit plant is at 'serious risk' of not being finished on time
2 Tri-Cities high schools are already overcrowded and school just started  
Vashon-Maury Island Beachcomber
New videos highlight island's tsunami risk
King County set to bring in tax-free housing fund  
Walla Walla Union Bulletin (subscription required) 
Editorial: Deep cuts at WWCC hurt students — and state economy 
Washington Post
Life-threatening' storm surge, torrential rains and hurricane force winds pond the Carolinas as Hurricane Dorian grinds north
Slow, intense and unrelenting: The science behind Hurricane Dorian's most dangerous qualities
Trump continues to push erroneous claim about Alabama as Dorian lashes Carolinas
Trump might like Brexit less when he sees what it does to the economy
Markets soar as China, U.S. resume trade talks in Washington in October  
Yakima Herald Republic
Yakima Council wants action on missing sidewalks near elementary schools
Allocations slightly improve for junior water right holders in Yakima basin
String of deaths in Yakima County blamed on counterfeit Oxycontin pills, coroner warns  
Broadcast
KING5 TV (NBC)
Parents protest new uniform policy at Everett elementary school
Fred Meyer, QFC parent company asks customers to not openly carry guns
Washington loophole allows unsecured loads on some dump trucks
Seattle, King County leaders propose regional homelessness authority    
KIRO7 TV (CBS)
Sound Transit under fire for student fare enforcement on first day of school
FBI to Washington students: Hoax threats aren't a joke
King County, Seattle leaders propose regional authority to fight homelessness 
KOMO4 TV (ABC)
Sound Transit: No tickets for students on first day of school
Experts discuss killing sea lions in Puget Sound   
KNKX FM
Seattle and King County to combine efforts in new regional homelessness authority
Thurston County reviews policy options following surprise ICE arrest earlier this year   
KUOW FM
King County and Seattle officials say they're ready to move forward on an ambitious plan to merge their coordination of homelessness services. 
NW Public Radio
Federal Interior Department official who pushed Arctic drilling joins oil company in Alaska
Congress promised student borrowers a break. Education Department rejected 99% of them
Washington stores can no longer sell CBD-infused foods and drinks
Columbia River Gorge Inches closer to recovery, 2 years after Eagle Creek Fire   
Q13 TV (Fox)
Thousands of Washington students start school without stable housing
Pentagon takes $89 million from Naval Base Kitsap for border wall 
Tukwila teachers reach deal with school district a day before they planned to strike 
Leaders plan new oversight authority to handle homeless crisis across King County
Study: Restoring Washington wetlands can fight climate change
Web
Crosscut
The art of trash: When your recycling gets a gallery show
'You Failed Us': Teen author asks 40 students of color to share their experiences at Seattle schools  
Seattle P.I.
Seattle teachers making starting salary spend 75% of income on rent, study finds
King County Council votes to invest millions toward affordable housing
Inslee leads governors coming out against proposal that could push millions off food assistance
Dig it! Up to 100 days razor clam digging on Long Beach Peninsula (Blake)
King County ineligible for federal funding source to help homeless
'A momentous occasion': Sound Transit begins work on Lynnwood light rail link 
---