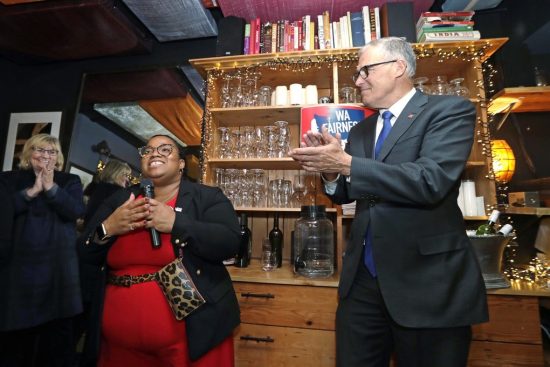 Referendum 88 on affirmative action still trailing Thursday, but margin narrows as King County voters say yes
Referendum 88 continued to trail in Thursday's vote count, but the margin narrowed as a bundle of King County votes came in favoring the affirmative-action measure. As counties posted more votes to their websites Thursday afternoon, Referendum 88 was behind statewide, 48.8% to 51.2%. Continue reading in The Seattle Times. (Elaine Thompson / The Associated Press)
---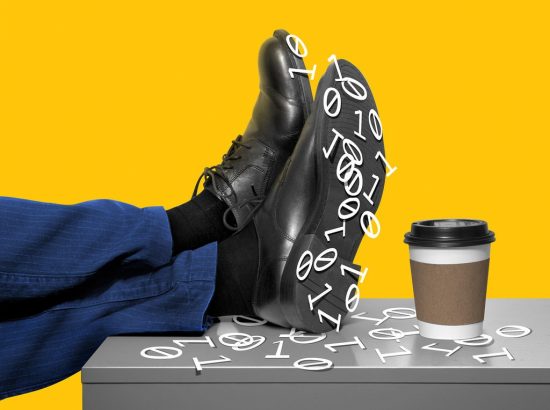 The Government Protects Our Food and Cars. Why Not Our Data?
After Apple discovered in June that certain MacBook laptops could overheat, posing a fire hazard, the Consumer Product Safety Commission quickly issued a warning, along with information about consumer burns and smoke inhalation. But after Apple learned that its FaceTime video chat app was enabling consumers to listen in on the conversations of people they called — even when the recipients did not answer their phones — there was no designated federal protection agency to warn Americans or collect reports of privacy invasions. Continue reading in The New York Times. (Photo illustrations by Doug Chayka)
---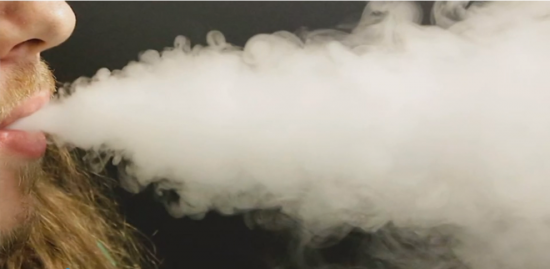 Nicotine vaping age to go up as CDC calls finding THC additive in lungs a "breakthrough"
Federal officials announced Friday they discovered an oily derivative of vitamin E in the lungs of patients hospitalized with vaping-related illnesses, a finding the principal deputy director of the Centers for Disease Control and Prevention called a "breakthrough." The additive, vitamin E acetate, is sometimes used as a diluent of THC oil, particularly by street dealers. Continue reading in USA Today. (AP)
---
Print
Associated Press
Seattle, King County will sue to block $30 car tab measure
Affirmative action referendum losing in Washington state
Hundreds of students gather in protest at EWU
Washington apple crop 1 of largest in history
Swastikas found painted on turtles at Renton park
Saudi recruitment of Twitter workers reflects insider risks
Spokane judge strikes down rule involving abortion services
Elevator inspection backlog violates Washington state law
Friends, family support Twitter employee charged in spy case
Arlington Times
Longtime Tulalip Tribes leader Stan Jones dies
Auburn Reporter
Auburn snuffs out smoking, vaping, tobacco use in parks
Muckleshoot Tribe bans fruit-flavored vaping products, restricts vaping and tobacco sales to people 21 and up
City Council races: Mulenga pulls to within 45 votes of Burnett; Baggett and Jeyaraj enjoy comfortable leads
State Housing Finance Commission paves way for 500 new apartments in north Auburn
TBA on TBD? Council to hold public hearing on transportation benefit districts
Everett Herald (subscription required)
Everett entertains pitch for joining county-wide bus system
With help from business, Everett passenger service takes off
Updated 2019 general election results for Snohomish County
Low-level drug cases could restart in new county budget plan
Editorial: Pave Mountain Loop Highway with good intentions 
Islands' Weekly
Preliminary election results | $30 tabs fails in county, passes in state
Journal of the San Juan Islands
County makes headway on affordable housing
Preliminary election results | $30 tabs fails in county, passes in state
Kitsap Sun (subscription required)
North Kitsap football on facing female quarterback: 'Just like another guy'
News Tribune (subscription required)
Some Tacoma voters surprised to get political texts recently. Are they a legit tool?
'I've never seen anything so dirty.' Tacoma school custodians say cuts having impact
Editorial: Can Senator Cantwell fix aviation deregulation problem she helped create? 
New York Times
The Government Protects Our Food and Cars. Why Not Our Data?
Vaping Illnesses Linked to Vitamin E Acetate, C.D.C. Says
Congressional Democrats to Revive Equal Rights Amendment Push
Trump Rules Out Complete Rollback of China Tariffs as Talks Continue
Olympian (subscription required)
Permit-required RV parking shifts back to Lacey City Hall after plans for Main Street suspended Olympia hasn't given up on missing middle. But it also has a backup plan.
Thurston County median price still hovers near $350,000 for single-family home
Puget Sound Business Journal
Push meets pushback on anti-tech fervor
Can Facebook really rely on artificial intelligence to spot abuse?
Far from the spotlight, a Boeing partner feels the heat
Tariffs will ease if deal is struck, U.S. and China say
Renton Reporter
Column: No cost to vote, but million spent to influence it
Seattle Times (subscription required)
Seattle King County NAACP president suspended amid crossfire of allegations
'We can't just sit by while our students suffer': Seattle school district joins in suing e-cigarette firm Juul
Seattle man accused of spying for Saudi Arabia described by friends and family as 'honest and caring'
Seattle home prices take largest year-over-year jump in 12 months; see what's happening near you
Anonymous author's 'Warning' portrays a presidency on the brink
FAQ: What you need to know about tolls, which start Nov. 9, in the Highway 99 tunnel
Former Bellevue Mayor Degginger concedes to Cho in Seattle Port Commissioner race
Medina property-tax increase failing by just 10 votes
Referendum 88 on affirmative action still trailing Thursday, but margin narrows as King County voters say yes
Hearing in case of man who lived in a truck towed by city of Seattle sets off debate about rights of people living in vehicles
Editorial: Fresh start for Seattle City Council
New questions raised on safety of both Boeing 737 MAX and 787 Dreamliner
Renton trying to catch turtles painted with swastikas at Gene Coulon Park
Wrench, Seattle mobile car-repair company, raises $20M to fuel expansion
Paddleboards vs. pilots: Kenmore Air, Lake Union neighbors clash over crowded waters
Seattle Weekly
I-976 is passing, worrying transit advocates
King County Council authorizes staff to draft road levy ballot measure 
Skagit Valley Herald
More buyers, fewer choices on October housing market
Spokesman Review
Spokane schools schedule vaping symposium as health crisis deepens and Seattle sues Juul
Races for Spokane council, council president narrow
Street preacher accused of spanking, spitting on students during protest at EWU
Spokane judge becomes second to block Trump administration's 'conscience rule'
Tri-City Herald
State senator for part of Tri-Cities won't run again. Others are eyeing her seat
Hanford union workers agree to contract extension with pay raise 
USA Today
Nicotine vaping age to go up as CDC calls finding THC additive in lungs a "breakthrough"
Walla Walla Union Bulletin (subscription required)
Sen. Maureen Walsh says she won't seek re-election
Editorial: Approval of $30 car tabs is message to lawmakers
Washington Post
House GOP looks to protect Trump by offering up deputies as fall guys
Fact Checker: Rand Paul's claim that Trump has a constitutional right to confront whistleblowers
Adam Schiff once wanted to be a screenwriter. Can he give the Trump presidency a Hollywood ending?
Roger Stone trial set to turn to alleged witness threats, contacts with Trump campaign about WikiLeaks
Pompeo tours sites where he served with NATO forces, as U.S. casts doubts over the alliance
The Technology 202: Facebook under fire after ads identifying whistleblower spread on its platform
A white restaurant owner admitted to enslaving a black man. He got 10 years in prison.
Why did Google take action against some pro-Trump ads? It's one of the many mysteries of its political ad rules. 
Whidbey News-Times
Incumbents, street repair measure ahead in ballot count
Yakima Herald Republic
Washington apple growers produced a big crop, report says
Sen. Maureen Walsh says she won't seek re-election
Broadcast
KING5 TV (NBC)
Jury awards Tacoma whistleblower $5.8 million
Seattle City Council incumbent Kshama Sawant narrows gap but still trails after 3rd round of results
5 things to know about Seattle tunnel tolling, which starts this Saturday
Seattle Public Schools suing vape company Juul for targeting minors 
KIRO7 TV (CBS)
WATCH: Tim Eyman's confrontation at the Seattle mayor's office over $30 car tabs
Tolls for SR 99 tunnel start Saturday
Seattle Public Schools files lawsuit against Juul
KOMO4 TV (ABC)
More cases of severe vaping-related illness confirmed in Wash. state
Seattle repeat offenders on a thin line between public safety and patient privacy
Latest results: Sawant closes gap in tight Seattle City Council race
Swastikas found painted on turtles at Renton park
Most people who live in Washington weren't born in the state. Here's where they're from
Q13 TV (Fox)
I-976: Seattle, King County will sue to block $30 car tab measure
Seattle Highway 99 tunnel tolling to start in November
Elks Temple tells the story of Tacoma's past and future
'Why are we voting?' Pierce Co. residents speak out against lawsuits challenging $30 car tabs
Web
Civic Skunkworks
In favor of the wealth tax 
Crosscut
Washington schools can't keep up with a growing need for special education teachers
My Ballard
King County fined for multiple sewer overflow violations 
Queen Anne & Magnolia News
Seattle, King County teaming up to challenge I-976 
Schmudget
New Economy Washington: A Path Forward
Slog
Slog PM: The Sawant Surge, Michael Bloomberg Is a Dingbat, Goodbye Value Village
---