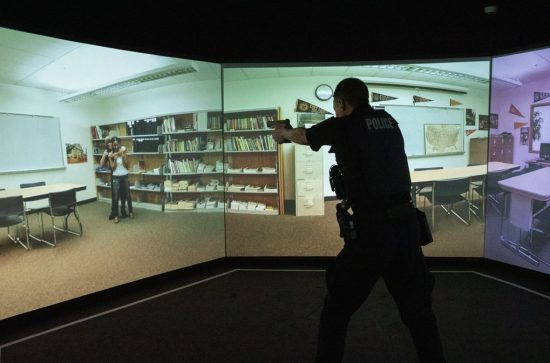 New rules will govern investigations of police shootings in Washington, but how much will change
The Washington Criminal Justice Training Commission, after a year's worth of bitter and contentious public hearings, is poised to debate and adopt rules to bring about sweeping changes to how police statewide will investigate instances when officers use deadly force. However, some sponsors and supporters of the ballot initiative — many of whom have lost family to police violence — remain skeptical that the changes will really change anything at all. Continue reading in The Seattle Times.  (Ellen M. Banner/The Seattle Times)
---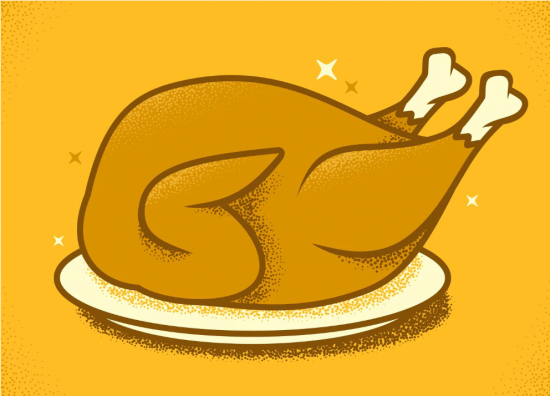 Have different politics from your family? Here's how to survive Thanksgiving.
On Thanksgiving, most of us gather around the table with people we're related to or who have become kin through friendship. For many of us, that table is also a minefield — just waiting to be detonated by political opinions. Continue reading at The Washington Post.
---
Gun-free zones, ammo dealer licensing on gun-safety advocates' agenda for Legislature
Extending gun-free zones to include child care centers. Banning high-capacity magazines. Creating a licensing system for ammunition sellers. With the Washington Legislature starting back up in January, gun-safety advocates, led by the Alliance for Gun Responsibility, are planning a fresh push to pass new firearms restrictions. Continue reading in The Olympian. (Elaine Thompson/AP file photo)
---
Print
Associated Press
King County man diagnosed with E. coli linked to romaine
Avista deal affects investment in coal-fired plant past 2025
Washington state deals setback to massive methanol plant
State to pay $8.5 million in foster care sex abuse case
Boeing settles half of lawsuits tied to Indonesian crash
Officials: Tests show Puget Sound squid is safe to eat
Auburn Reporter
King County, Seattle could create joint homelessness response agency
The Columbian
In Our View: 'Title-only bills' do end-run around transparency
In Our View: Cascade Care could become model for all of U.S.
In Our View: Bridge plan requires strong leadership, guidance
The Daily News
Longview School Board to vote on replacement levy at Monday's meeting
Oyster farmers sacrifice pesticide, still losing ground to shrimp
Washington Supreme Court judge talks fairness, achieving justice
Longview council approves city hall camping restrictions
Longview council rejects property tax hike, proposal to kill car tabs
Ecology rejects methanol climate change study, delaying $2B project a year
Everett Herald (subscription required)
Plan ahead for smooth sailing (and driving) this Thanksgiving
State to pay $8.5M in foster parent case
Editorial: Summit in sight for two parks funding bills
Attorney General unveils plan on missing Native Americans
Pentagon chief fires Navy secretary over SEAL controversy
The Inlander
Weed shops more prevalent in poorer Washington neighborhoods, WSU study finds
Islands' Weekly
Washington State Ferries hosts first-ever virtual community meetings
Animals suffer when there isn't enough need for full-time animal control
Kent Reporter
Kent Police set community meeting about staffing, body cameras
Kitsap Sun
Conservation groups protect Hood Canal shoreline at Big Beef Creek
S'Klallam Tribe purchasing 1,000 acres of timber land from Pope Resources
Under Trump policies, immigrants are waiting years for court hearings: 'A senseless waste of taxpayer money'
News Tribune (subscription required)
Freshman lawmaker from Parkland lands leadership role for upcoming legislative session (Morgan, Stonier, Kilduff, Jinkins)
Sex offender registrations in Pierce County
Tacoma's youngest mayor and the man who put the T-Dome where it is has died
Pierce County adds two positions to address sustainability
Video of disabled UP man's perilous quest to vote grabs the attention of county, city
Editorial: Voters should trust Washington attorney general to fight for $30 car tabs. AG office's
record speaks for itself
Olympian (subscription required)
Why property owners won't spend a dime on this $18 million Lacey sewer project
What you need to know about the latest E. coli outbreak linked to lettuce
Gun-free zones, ammo dealer licensing on gun-safety advocates' agenda for Legislature (Jinkins, Davis, Walen, Valdez)
Op-Ed: Boeing crashes show need to focus on high risks, not checklist standards
Editorial: There is such a thing as a free bus, and we should all take it in 2020
Seattle Times (subscription required)
Seattle council wants to expand program that keeps low-level offenders out of jail, getting help they need
Seattle City Council may add millions to mayor's budget for LEAD, public toilets, tiny houses
Snow in the mountains and a cold week ahead for Seattle
Amazon's cloud computing will help Seahawks tackle data for 'a competitive edge'
Navy secretary forced out by Pentagon chief over handling of SEAL's war crimes case
It takes 7,200 students before Washington state will pay for a middle school's nurse. How much will it cost to change that?
Indoor farming is one of the decade's hottest trends, but regulations make success elusive
Washington aims to make college more affordable. After affirmative-action vote, who will benefit?
Federal facial recognition is coming to Sea-Tac Airport; Delta Air Lines will be first to use it
New rules will govern investigations of police shootings in Washington. Will anything change?
Seattle Weekly
King County builds blueprint for health, climate change
King County, Seattle could create joint homelessness response agency
Transportation and housing among King County's top legislative priorities in 202 
Skagit Valley Herald
Two injured in Mount Vernon explosion
Dike District 19 may face legal action for "unauditable" status
County, Concrete School District join e-cigarette fight
Ranger builds fences, bridges to keep wolves at bay
Spokesman Review
Garfield County joins Western Washington transportation players in suing over car-tab initiativ
Tri-City Herald
New study shows Blue Mountain forests are changing, intensifying fire dangers
Guest Opinion: Rising minimum wage hurts more than it helps
Editorial: Gov. Inslee needs to add some regional balance to the state Supreme Court
Washington Post
Esper says he was 'flabbergasted' by Navy secretary's attempt at secret deal with Trump
In Hong Kong vote, big defeat for elites pressures Beijing to rethink approach
Reports of Julian Assange's health suggest he 'could die in prison,' dozens of doctors claim
Emails show an extensive effort to justify decision to block Ukraine aid
A worker flagged safety issues at the Hard Rock construction site. Two days after it collapsed, ICE arrested him.
Arrested as teens, three men are set to be exonerated after 36 years behind bars for wrongful murder conviction
Opinion: In firing Richard Spencer, Trump recklessly crosses another line
Opinion: The 'Silicon Six' spread propaganda. It's time to regulate social media sites.
Searching for a killer: Inside the CDC's scramble to solve a mysterious vaping disease
They send people to prison every day. Now, they are pledging to visit.
One judge's tough approach to foster care: It's only for the really extreme cases
Have different politics from your family? Here's how to survive Thanksgiving.
Broadcast
KIRO7 TV (CBS)
Delta Air Lines working to bring facial recognition to Sea-Tac Airport
KOMO4 TV (ABC)
Gubernatorial candidate, state senator proposes to end sanctuary policies in Washington (Riccelli)
KUOW FM
Consumer Agency Failed To Protect Student Loan Borrowers, Lawsuit Says
U.S. Supreme Court Won't Hear Adnan Syed's Appeal, Keeping 'Serial' Subject In Prison
Navy Secretary Richard V. Spencer Forced Out Amid Controversy Over SEAL Case
State Department Files Show Giuliani, Pompeo Contact Before Ukraine Ambassador's Exit
Republican Senators, White House Map Out Impeachment Trial
Trump says no to vaping ban. This UW expert says that's deadly for public health
NW Public Radio
Attorney General Announces DOJ Plan To Address Crisis Of Missing And Murdered Native Americans
Lower Columbia River Methanol Refinery Halted By Washington Regulators For Environmental Review
A Cancer Care Approach Tailored To The Elderly May Have Better Results
Web
Slog
King County Spends $100,000 to Bus Homeless People Back "Home"
---