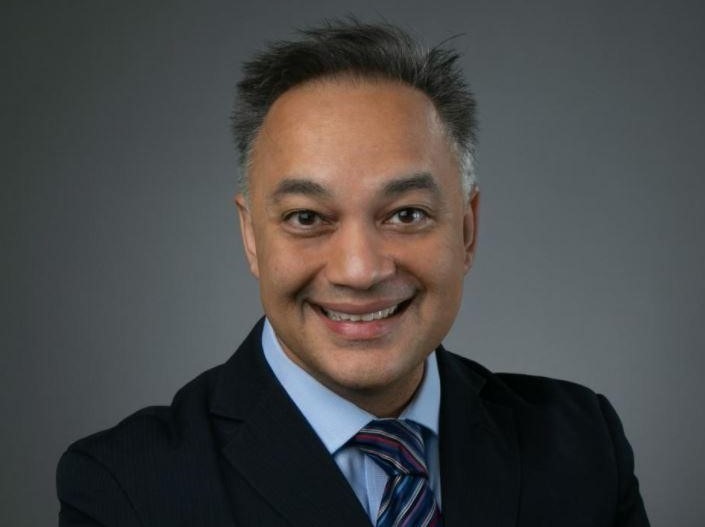 Gov. Jay Inslee Names Texas Doctor Umair Shah As Washington's Next Health Secretary
The director of public health in the third largest county in the United States will be Washington's next secretary of health. Gov. Jay Inslee on Tuesday announced the appointment of Dr. Umair A. Shah to lead the state Department of Health beginning on December 21. Since 2013, Shah has been executive director of Harris County Public Health in Houston, Texas. Continue reading at Northwest Public Broadcasting.
---
Tony Lee, 'conscience of the Legislature' and advocate for Washington's poor and immigrants, dies at 72
If Tony Lee was coming, people heard him before they saw him. For decades, the activist's booming laugh echoed through doorways in Seattle City Hall and all the way across the Washington Capitol campus in Olympia. Lee's laugh was so frequent and so boisterous, it was often hard for Mike Buchman and his coworkers to concentrate when he and Lee both worked at faith-based organizations that shared an office in the 1990s. So they built a wall to separate him from the rest of the employees. Continue reading at The Seattle Times. (Sharon Lee)
---
Boeing 737 Max Is Cleared by F.A.A. to Fly Again
The Federal Aviation Administration on Wednesday cleared the way for Boeing's 737 Max to resume flying, 20 months after it was grounded following two fatal crashes blamed on faulty software and a host of company and government failures. The decision ends a devastating saga for Boeing, which had predicted billions of dollars in losses stemming from the Max crisis even before the coronavirus pandemic dealt a ruinous blow to global aviation. Continue reading at The New York Times. (Lindsey Wasson)
---
Print
Associated Press
Some Washington state residents asked to return benefits
US judge blocks Trump Administration rule inhibiting unions
Dr. Umair A. Shah named new Washington secretary of health
FAA clears Boeing 737 Max to fly again
As virus cases spiral, Los Angeles readies plan for curfew
Washington again reports record number of virus cases
Aberdeen Daily World
Harbors' voters showed great enthusiam while trending GOP
Op-ed: An election that America can be proud of
Auburn Reporter
Eyman fights allegation he repeatedly broke campaign laws
Bellingham Herald (subscription required)
Houston health executive to lead Washington's Department of Health
Whatcom's case numbers are way up — are schools also seeing increased COVID spread?
Whatcom sees 28 new COVID cases Tuesday; infection rates in 4 regions hit triple digits
Documents show alleged CBP cover up of Iranians' detainment at Blaine border crossing
Hundreds without power as Tuesday winds hammer Whatcom County
Daily COVID-19 cases for WA reach all-time high Tuesday. Hospitalizations increase
Watch Live: Gov. Jay Inslee announce new Washington state DOH secretary Tuesday (Nov. 17)
Washington again reports record number of virus cases
US Senate proposal rejects $748M budget cuts for Hanford
Pentagon reducing troop levels to 2,500 in Afghanistan and Iraq on Trump's orders
Thanksgiving meals may be pricier this year, report says. Here's why COVID is to blame
Capital Press
Supreme Court to review lawsuit over on-farm 'invasions' by unions
Truck supply, price crunch challenge food producers
Washington Ecology defends dairy rules from environmentalist attacks
Columbian
Clark County adds 277 new COVID-19 cases in one day, changes tracing practices
In Our View: Transparency essential in virus restrictions
The Daily News
U.S.-Canada Border Closure Likely To Be 'With Us For Awhile' As Pandemic Persists
Gov. Jay Inslee Names Texas Doctor Umair Shah As Washington's Next Health Secretary
Trump Administration Rushes To Sell Oil Rights In Arctic National Wildlife Refuge
Health Officials Ask 300 Ritzville-Area Attendees To Isolate After COVID Cases Linked To Wedding
Everett Herald (subscription required)
Time to update the airport's master plan, and you can help
Virus case count 'explosive': Hospitalizations, deaths rising
Eyman fights allegation he repeatedly broke campaign laws
What we know: Washington coronavirus outbreak at a glance
Bloomberg: Once beloved Boeing is among titans headed for zombie status
Editorial: Food banks need our help especially now
Kitsap Sun (subscription required)
Kitsap County surpasses 2,000 mark on COVID-19 cases
Nimitz exits Persian Gulf, heads for more training with allies
News Tribune (subscription required)
Nearly 70K Tacomans don't have ready access to a park. This project hopes to change that
Tacoma targets third-party delivery to save restaurants as they turn to takeout, again
Tacoma health system selling 2 buildings as staffers now permanently work from home
A crane-carrying barge with a habit of sinking has sunk again at Tacoma marina
Your Restaurant Rally orders will now send 100% of sales back to the business
Need to reduce your carbon? You can 'buy' these Pierce Co. trees without digging them up
Pierce County Prosecuting Attorney working from home after positive COVID test result
Coronavirus updates: State reaches 134,121 cases
WIAA delays high school sports schedule due to COVID-19 pandemic
Editorial: Young men are target of new $475,000 COVID campaign. Spend it wisely, Pierce County
Pierce County sees streak of ugly COVID-19 case numbers continue Tuesday
New York Times
New Pfizer Results: Coronavirus Vaccine Is Safe and 95% Effective
Boeing 737 Max Is Cleared by F.A.A. to Fly Again
Trump Fires Christopher Krebs, Official Who Disputed Election Fraud Claims
Trump Plan to Sell Arctic Oil Leases Will Face Challenges
For Small-Business Owners, a Shifting Landscape of Resources
Children in U.S. May Miss 9 Million Vaccine Doses in 2020, Report Warns
What About Tackling the Causes of Student Debt?
Olympian (subscription required)
Vancouver, Washington man bids $290,000 for former state ferry at Port of Olympia
Daily COVID-19 cases for WA reach all-time high Tuesday. Hospitalizations increase
Thurston County adds 61 new COVID-19 cases and one new death Tuesday
Panic shopping is in our DNA. But there's no need for it to happen now, WA stores say
Houston health executive to lead Washington's Department of Health
Peninsula Daily News
Clallam County OKs contract extensions for Social Distancing Center
More than 20,000 lose power across Peninsula
Puget Sound Business Journal
FAA lifts Boeing 737 Max grounding order, but don't expect airline flights right away
In pandemic's 'darkest hour' King County OKs $12.6B biennial budget
Don't fear the robots, and other lessons from a study of the digital economy
Juneteenth will be paid holiday for some Port of Seattle workers beginning in 2021
U.S. businesses accused of pandemic profiteering
Senators take sharper aim at Twitter and Facebook
As occupancy dwindles, college dorms go beyond students
Seattleites don't realize it yet, but it's pronounced Tech-oma
Seattle Times (subscription required)
Boeing 737 MAX can return to the skies, FAA says
Tony Lee, 'conscience of the Legislature' and advocate for Washington's poor and immigrants, dies at 72 (Chopp)
Outdoor meals, virtual dinners: Washington families adapt Thanksgiving plans to new COVID-19 restrictions
Customs agents held more Iranian Americans and others at US-Canada border than it admitted, records show
'We won't get through this without art and artists': Museums and galleries respond to new COVID-19 restrictions
Opinion: Focus on health needs of those most in need, including Latinx communities
Skagit Valley Herald
Anacortes reviews 2021 budget; plans to leave 12 positions vacant
Helping Hands food bank struggling to keep up
County reschedules flu vaccines for the uninsured
Businesses forced to adjust in light of new COVID-19 restrictions
Spokesman Review
Spokane leaders call on Congress to act as COVID-19 relief talks stagnate and deadline looms
More than 400 new cases of COVID-19 reported in Inland NW Tuesday as daily rates remain high
More Spokane County elementary students going back to school but Health District backs remote learning for upper grades
Ritzville wedding with 300 guests becomes COVID-19 super-spreader event
Washington state stockpiles N95 masks as hospitals see demand rise in new coronavirus wave
Inslee selects Houston doctor to lead Washington Health Department
Opinion: Karli Ingersoll: We can't give up on live music
Opinion: Dr. Scott Dunn: Lawmakers must take further action to support telehealth
Tri-City Herald
Hacker demands $200K ransom from Tri-Cities port to unlock computer data
New Tri-Cities COVID cases quadruple in less than a month. 2 more deaths reported
Tri-Cities gyms to stay open during shutdown — as temporary wellness centers
Christ the King switches all students online after employee contracts COVID
300 attended superspreader wedding in Eastern WA. Officials trying to notify guests
Op-Ed: Washington state Ecology officials should consider grouting low-level Hanford waste
USA Today
Dr. Anthony Fauci urges Americans to 'think twice' about holiday travel plans
Walla Walla Union Bulletin (subscription required)
Walla Walla retailers try to position for the unknown with new restrictions
Walla Walla Public Schools to remain in distance learning through the end of 2020
School meals to continue during winter break
Pandemic death toll escalates in Walla Walla County
Walla Walla's Passport to the Holidays campaign is a ticket to supporting local business, organizers say
City of Walla Walla plans next two years of infrastructure projects
Washington Post
Opinion: Trump and his supporters are discovering how hard it is to sabotage election results
In reversal, GOP officials in key Michigan county certify ballot count after striking a compromise with Democrats
The president is golfing and exercising White male privilege
Whidbey News-Times
As COVID cases rise, businesses respond to new state restrictions
Yakima Herald Republic
Yakima Valley retailers say new restrictions are manageable, but expect challenges as holiday season ramps up
Yakima restaurant patrons show support on final night of indoor dining
Yakima County reports 82 more COVID-19 cases, three more deaths Tuesday
2 Yakima Valley farms contest state fines for violations of COVID-19 worker safety protocols
Broadcast
KING5 TV (NBC)
Here's where COVID-19 outbreaks are coming from in Washington state
Boeing 737 MAX cleared to fly, ending 20-month grounding
Pfizer: COVID-19 shot 95% effective, seeking vaccine approval soon
Skagit County asks those without COVID-19 symptoms to not get tested
Mercer Island teen behind international COVID-19 data website tests positive for virus
KIRO7 TV (CBS)
Gyms stay open despite governor's order to shut down
FAA clears Boeing 737 MAX for flight
Long lines, hours of waiting at COVID-19 test sites
Over 300 people who attended Eastern Washington wedding urged to get tested for COVID-19
Gov. Inslee names Dr. Umair Shah as new state Department of Health secretary
KOMO4 TV (ABC)
Frozen 'murder hornets' shipped across the country for further study
Takeout delivery apps may not help some restaurants as much as you think during pandemic
Toilet paper limits, empty shelves are back as virus surges
'Governor Inslee is acting like a Grinch:' Some push back against COVID-19 restrictions
King County Council OKs plan to let community groups decide some punishment — not judges
King County Council OKs PTO for its workers for Juneteenth, Indigenous People's Day
KNKX FM
Inslee names Texas doctor as next Secretary of Health
Washington's rural hospitals are hit hard by latest COVID-19 surge
KUOW FM
Today So Far: Seattle Council prepares to cut police budget
Pandemic blog: Updates from across the Northwest
U.S.-Canada border closure likely to be 'with us for a while'
The outlook for in-person learning in Washington State
Trump Fires CISA Director Chris Krebs, Who Corrected Voter Fraud Disinformation
Biden's COVID-19 Advisers Plead for 'Ascertainment' So They Can Plan For January
November 17th | As a second shutdown sets in, tempers fray
A Rush On Coronavirus Testing Strains Laboratories, Drives Supply Shortages
Inslee names Texas doctor as next Secretary of Health
Q13 TV (Fox)
FAA clears Boeing 737 Max to fly again
Monroe teachers hold virtual rally, contract negotiations ongoing
L&I investigating complaints, classroom instruction expands in Monroe
FDA allows 1st rapid virus test that gives results at home
Pierce County Council extends CARES Act relief to support Restaurant Rally restaurants, local food banks
Web
Crosscut
COVID-19 delays justice for King County inmates who need translators
MyNorthwest
Bellevue modeler does the math on the danger of gathering for Thanksgiving
Puget Sound kelp need your help; kelp beds disappearing throughout area
After 20-month grounding, FAA recertifies Boeing 737 MAX to fly passengers
Seattle woman who participated in early Moderna vaccine trial is 'optimistic'
One worker injured after wall collapses in Lynnwood construction accident
New emails reveal CBP directive that led to detaining of Iranian-Americans at WA border
Seattle P.I.
Washington has 8th highest flu vaccination rate: study
10 Seattle-area restaurants reimagine outdoor dining, takeout for Thanksgiving dinner
Seattle grocery stores adapt to new restrictions, capacity limits ahead of increased holiday demand
Slog
King County Council Cuts the Budget by 6.7%, Adds Holidays, and Maintains Skyway Investments
Mandated Shutdowns Leave Seattle's Museums Scrambling—Again
Wall Street Journal Pro 
Washington State Could Be the 2021 Battleground for Internet Privacy (Carlyle, Kloba, Hudgins)
West Seattle Blog
VIDEO: Recaps, reiterations, no revelations in latest West Seattle Bridge Town Hall
---