House Democrats' budget focused on pandemic recovery
The $58 billion House plan released Friday spends less than the Senate's approximately $59 billion proposal, but both plans look to increase spending in areas like education, homelessness and housing and public health and health care. Continue reading at The Peninsula Daily News.
---

Voting Rights Restoration is Critical for Racial Justice By Sedonia Young
In 2020, two things became clearer than ever: our criminal legal system disproportionately harms Black Americans, and the right to vote is one of the most powerful tools that we can use to create the change we so desperately need. Continue reading at The Facts Newspaper.
---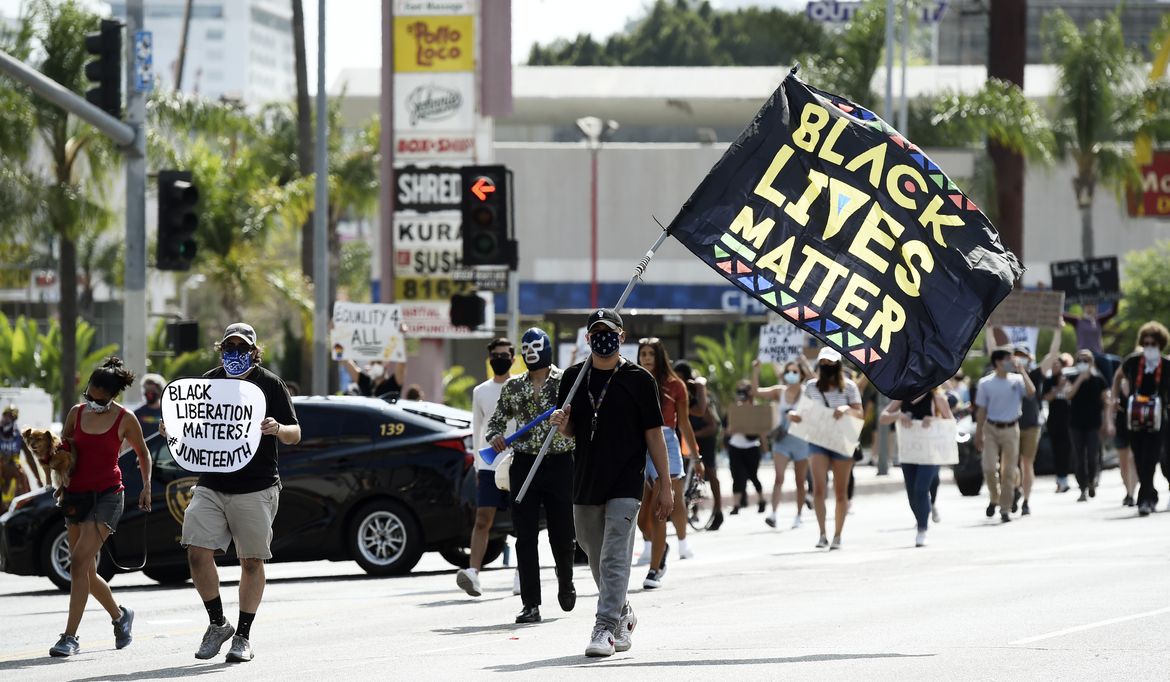 Juneteenth gains support to be official Washington state holiday; many in Spokane say it's important step to acknowledge slavery
The holiday, which celebrates the emancipation of enslaved people, was never common knowledge, said Bethely, who is now the co-chair of the Inland Northwest Juneteenth Coalition. It's another example of the disparity in the knowledge of Black history in the country. Continue reading at The Spokesman-Review.
---
Print
Associated Press
Pacific Northwest officials consider hydrogen fuel
Advocates sue to protect monarchs, Northern spotted owls
Washington Senate passes first draft of budget plan (Robinson)
Global stocks rise; Treasury yields rally after jobs report
Nation's 1st advanced nuclear reactor planned near Tri-Cities
Lummi member is state's first Native American poet laureate
March hiring accelerated to 916K, yet many jobs remain lost
Bellingham Herald (subscription required)
Here are the latest COVID-19 case numbers confirmed Thursday in Washington state
Nation's 1st advanced nuclear reactor could operate near Tri-Cities under new agreement
Whatcom vaccine doses still lagging behind state, as 15 new COVID cases reported Wednesday
WWU COVID case surge at 67 as county sees 31 new cases and one death Thursday
Whatcom sees five fentanyl-related overdose deaths in the last two weeks
How long could it take for Whatcom to vaccinate everyone 16 and older from COVID-19?
COVID-19 infection rates increase in three Whatcom County regions last week
More contagious and dangerous COVID-19 variants increasing in Washington, DOH reports
Here's what to know about travel during the pandemic in 2021
CDC to release new COVID air travel guidance for vaccinated Americans, officials say
COVID deaths plummet in nursing homes. New report reveals the dramatic fall
People with intellectual disabilities can get COVID vaccination help from new website
Dozens of new Amtrak routes in US? Biden's infrastructure plan could help fund them
Capital Press
Easterday pleads guilty to fraud, faces civil charges, too
Higher risk of large wildfires predicted in parts of West
Tri-Cities rancher pleads guilty to cattle scam
Potato grower group rejects processors' contract offer
The Daily News
State, local health officials caution against large holiday gatherings
El Sol De Yakima (available in English via Google Translate)
COVID-19 Vaccines Available Until 6pm at CVC Yakima
Everett Herald (subscription required)
Biden may seek to house migrant children in Washington (Jinkins, Kuderer, Rolfes, Hobbs)
Marysville school leaders take heat over racist death threats
Leaders wants pledge that Everett light rail will be on time
Last-ditch effort can't save NOAA's Mukilteo research center
How to get vaccinated in Snohomish County
What we know: Washington coronavirus outbreak at a glance
Comment: How to raise corporate taxes without hurting workers
Letter: City should provide restrooms for Everett's homeless
The Facts Newspaper
As Cases Surge in Seattle, COVID-19 Testing Extended at Rainier Beach and West Seattle
Opinion: Voting Rights Restoration is Critical for Racial Justice By Sedonia Young
The Inlander
Washington DNR hopeful proactive wildfire management money will pass Legislature
Kitsap Sun (subscription required)
Home, vehicle in Port Orchard tagged with racist, anti-Asian graffiti
Spring break no time to let guard down on COVID-19: deaths would be 'preventable and tragic'
Day 3 of the Derek Chauvin trial: Jurors see body-cam videos; early witness to George Floyd's arrest sobs on stand
News Tribune (subscription required)
Registration opens Friday for mass COVID vaccine event in Puyallup
More than 100 new cases of COVID-19 reported Thursday in Pierce County
Video shows attack on Asian couple; Tacoma police investigating it as hate crime
New York Times
The Pandemic Hit the Working Class Hard. The Colleges That Serve Them Are Hurting, Too.
No Federal Taxes for Dozens of Big, Profitable Companies
Hiring Jumped in March, Fueled by Vaccines and Federal Aid: Live Updates
Olympian (subscription required)
How should Lacey spend $11.45 million? It's the city's share of the American Rescue Plan
Washington law enforcement increases distracted driving patrols in April
More contagious and dangerous COVID-19 variants increasing in Washington, DOH reports
Here are the latest COVID-19 case numbers confirmed Thursday in Washington state
Thurston County reports 25 COVID-19 cases Thursday, increasing overall total to 7,846
Nonprofit gets contract extension to continue running Olympia's homeless mitigation site
MultiCare completes acquisition of Olympia's Capital Medical Center, names president
Peninsula Daily News
COVID-19 tightens child care screws
House Democrats' budget focused on pandemic recovery
Peninsula counties have child care chasm
WHAT WE KNOW: Coronavirus outbreak at a glance
Clallam officials suspect U.K. variant in three cases
Puget Sound Business Journal
Boeing KC-46 appears out of the running for Canadian tanker contract
Everett's Paine Field terminal makes list of best small US airports
Cars are returning to downtown Seattle, and parking companies want to do more to attract them
Opinion: Our regional mobility problems are impossible ignore
Seattle Times (subscription required)
Seattle's tuition-free community college program sees record application numbers despite pandemic
Opinion: My Hong Kong is now a paradise lost
Editorial: A day and a place to remember a shameful chapter in U.S. history, and a call to action
It's cherry blossom time at UW, but please admire from afar
Skagit Valley Herald
Anacortes selects new fire chief
Burlington preparing homeless shelter site
South Seattle Emerald
'A failed leader': momentum builds in demands for Sheriff Johanknecht's resignation
Why Franklin High School teachers spent the last two and half days outside
'This is a win of the people': activists celebrate ban on for-profit prisons
Spokesman Review
'Long overdue': Many in Spokane say state Juneteenth bill is appreciated, but only a first step (Morgan)
Sheridan Elementary School moving forward with name change in light of general's brutality toward Indigenous people
Former Spokane County Sheriff's deputy who said coworker made racist remark sues agency
Health officials warn of 'delicate time' for potential virus spread as vaccination rollout continues
Despite wave of voting reform bills fueled by fraud fears, Republicans in charge of Idaho and Washington elections say overhaul not needed
Organizers booking 2022 conventions in Spokane at pace to beat 2019
Tri-City Herald
Company north of Tri-Cities to pay $135,000 fine over dangerous chemical storage
Scramble is on for COVID vaccine in Tri-Cities. More than 35,000 more people are eligible
Reach museum in Richland back open to the public after COVID shutdown
Head-on crash blocks I-182 traffic in Pasco
Man crashes stolen city of Richland car. Police Tasered him running from the hospital
Vancouver Business Journal
Developer sought for prime opportunity to shape the heart of downtown Vancouver
Walla Walla Union Bulletin (subscription required)
Walla Walla Basin Watershed Council awarded $24,982 to conduct a base flow assessment
Washington COVID-19 vaccination efforts make progress, Washington health officials say
Teen charged with first-degree assault in Walla Walla fight, stabbing
Walla Walla man, Paul Lightner, appears in court for violations related to assault case
Umatilla County expanding COVID-19 vaccination eligibility
Three new COVID-19 cases in the Walla Walla Valley, no new deaths
Washington Post
Chauvin trial reconvenes after former sergeant says officer should have stopped kneeling on George Floyd once he stopped resisting
Fully vaccinated people may travel, CDC says
Border officials say more people are sneaking past them as crossings soar and agents are overwhelmed
U.S. economy added 916,000 jobs in March, as women reenter workforce and recovery gains steam
Yakima Herald Republic
Camp Hope embarks on expansion with Jesse Nickens young adult shelter
Fair to offer separate tickets for concert series in new location; Fourth of July decision coming in May
Nation's 1st advanced nuclear reactor could operate near Tri-Cities under new agreement
Broadcast
KING5 TV (NBC)
Searching for Pfizer: Teens face challenge in securing specific vaccine in Washington
An inside look at the mass vaccination site on Microsoft's campus
Rise in attacks on Asian Americans highlights history of tension and solidarity
Some Puget Sound pharmacies displaying outdated COVID-19 vaccine requirements
Johnson & Johnson to begin testing COVID-19 vaccine on younger teens
Washington police departments likely to keep military vehicles (Pedersen, Johnson)
KIRO7 TV (CBS)
New initiative could force Seattle to fund homeless housing and treatment, then clear encampments
Department of Health: 'Don't travel unless it's absolutely necessary'
King County Sheriff fires detective over tactics that led to fatal shooting of man
No car tab relief in Washington but workgroup will tackle challenges (Nobles)
KOMO4 TV (ABC)
Homeless camps grow near 2 Seattle schools as students near return to class
Tacoma police locate Asian couple attacked in hate crime, investigation moves forward
Seattle schools, teachers union' reach agreement for in-person education for 6-12 grade
King County deputy fired in wake of deadly shooting of suspected car thief
KNKX FM
Beyond The Border, Fewer Immigrants Being Locked Up But ICE Still Pays For Empty Beds
Protect the vulnerable, be patient when vaccine eligibility expands on April 15
KUOW FM
The big question about Covid vaccines that this UW study aims to answer
Pandemic blog: Covid-19 news for the NW
Roaring Back: Employers Add 916,000 Jobs As Economy Emerges From Winter Slump
'Green New Deal' Leaders See Biden Climate Plans As A Victory, Kind Of
KXLY (ABC)
Advanced nuclear reactor planned north of Richland; first in the country
Former deputy sues Spokane Co Sheriff's Office over racist comments, discrimination, 'toxic culture'
Q13 TV (Fox)
Unemployment officials say Washington job market looks more promising
Seattle school district, teachers' union reach tentative agreement for 6-12 grade in-person learning
King County non-profit fights against COVID-19 vaccine hesitancy
Web
Crosscut
Tensions build as Seattle seeks to resume parking enforcement
Strong environmental justice mandates stripped out of HEAL Act (Saldaña)
Washington state names its first Native American poet laureate
MyNorthwest
Unlikely alliance hopes to force Seattle to take compassionate action on homelessness
Seattle Public Schools, teachers union reach tentative deal to get grades 6-12 back in classroom
State doesn't think April 15 eligibility will create unmanageable backup
Restaurants near Seattle's Amazon offices look forward to employee return
Marysville School District promises student safety, parents call for resignations
No car tab relief in Washington but workgroup will tackle challenges
Safety officials warn of 'hangover effect' after texting while driving
King County detective terminated after investigation into 2019 shooting
City of Seattle adds new community vaccination hub in North Seattle
Slog
Key Washington Senate Committee to Vote Tomorrow on Whether to Fight Wildfires or Just Sorta Accept Them
---