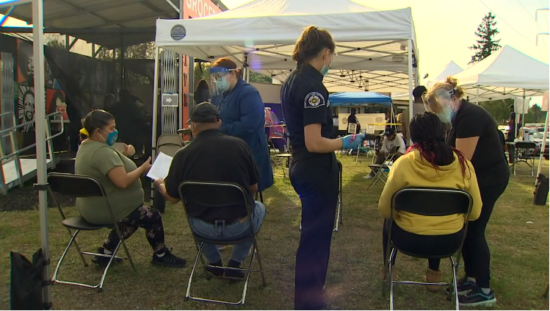 Washington state changing COVID-19 vaccine allocation to need-based approach
The Washington Department of Health (DOH) is adjusting the way it allocates COVID-19 vaccines. The state said the change would ensure vaccines reach more people statewide and where they are needed most. COVID-19 vaccines have been distributed pro-rata, meaning doses were allocated to counties based on the size of their population. But Gov. Jay Inslee said Thursday some counties are not ordering the vaccine because they don't have enough people who want it. Continue reading at KING5 TV.
---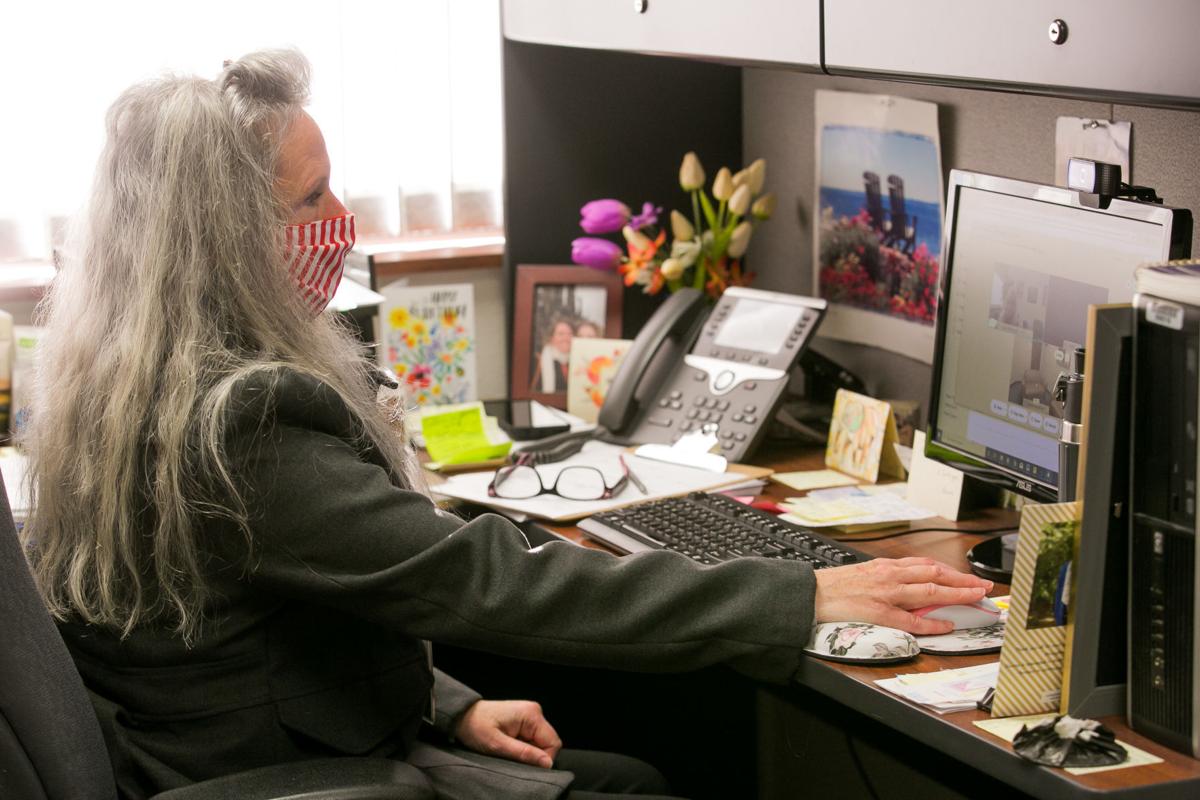 Sustainable funding is critical for community behavioral health agencies
As our lawmakers navigate the final phases of the pandemic, they will make hundreds of financial decisions aiming to maximize our collective recovery. If leaders aim to amplify the mental, physical and economic health of our communities, it is imperative that they invest in community behavioral health. Across Washington, nonprofit community behavioral health agencies are responsible for the health and wellness of our most vulnerable community members, enabling them to lead fulfilling, productive lives. Continue reading at The Yakima Herald. (Amanda Ray)
---
Washington Department of Corrections gets first female secretary
(DOC) will be led by a woman. On Thursday, Gov. Jay Inslee named Cheryl Strange as the agency's next secretary. From 2008 to 2011, Strange was DOC's deputy secretary. Currently, she's the secretary of the Department of Social and Health Services (DSHS). Previously, she was CEO of Western State Hospital (WSH). Continue reading at KUOW. (Washington DSHS)
---
Print
Associated Press
Social equity in marijuana industry still largely pipe dream
Washington changes COVID-19 vaccine allocations
US: Nuclear waste tank in Washington state may be leaking
Cheryl Strange named new head of Department of Corrections
The Latest: Dr. Fauci: Be sure to get 2nd dose of vaccines
US officials: Anxiety drove vaccine reactions in 5 states
Mother of slain man sues Seattle over handling of CHOP
123,000-gallon nuclear waste tank at Hanford may be leaking
US recovery from pandemic recession is showing momentum
Bellingham Herald (subscription required)
Watch: WA Gov. Inslee COVID-19 update, Corrections announcement Thursday (April 29)
More than 1,700 new COVID-19 cases reported Thursday in Washington state
Whatcom should stay in Phase 3 Monday, but future is hazy as county sees 34 new COVID cases
Who's getting vaccinated in Whatcom County? New data shows these racial and age differences
Vaccine demand wanes as a dozen counties are threatened with more COVID-19 restrictions
Whatcom surpasses 8,000 COVID cases, as one death and seven hospitalizations reported
Aging Hanford tank is leaking radioactive waste into the ground, feds say
Mutant strain of virus a growing concern, says Inslee
100 million fully vaccinated against COVID in United States, White House announces
Schools should 'probably' be open in the fall despite no vaccines for kids, Biden says
Coronavirus weekly need-to-know: CDC guidelines, vaccine demand, hospitalizations & more
FDA moves to ban menthol cigarettes and flavored cigars. Could it help smokers quit?
Everett Herald (subscription required)
Two legs or four: All welcome to board Mukilteo's ferry ramp
What we know: Washington coronavirus outbreak at a glance
Boeing says it fired 65 workers for hateful words or actions
Amazon's profit more than triples as pandemic boom continues
WaPo Comment: Santorum and his critics wrong on Indigenous history
Editorial: The 'forgotten astronaut' and the state GOP
Kitsap Sun (subscription required)
Bainbridge Island citizen commission triples City Council salaries
Pacific Northwest faces shutdowns amid rising virus cases
Man ID'd, charged in U.S. Capitol riots may have helped push barricade into police officer
News Tribune (subscription required)
Pierce County sees more than 100 new COVID-19 cases on Thursday
New vaccine clinic opens in Puyallup as state seeks higher vaccine numbers
2 Pierce County school districts plan to return to full-time in-person class this fall
Key figure in Tacoma's public housing arena to retire. 'No one can replace Michael'
At least 100 Tacoma households will get $500 per month as part of new city program
Pierce County to spend millions on COVID-19 relief for residents, businesses
Washington distilleries are forbidden by law from qualifying for federal restaurant aid
Editorial: No Chinese American recognition in Washington. Simple bill dies peculiar death, twice (Liias, Nguyen)
Olympian (subscription required)
Vaccine demand wanes as a dozen counties are threatened with more COVID-19 restrictions
Thurston County announces 2 COVID-19 deaths and 86 cases on Thursday
More than 1,700 new COVID-19 cases reported Thursday in Washington state
Washington state creates permanent rental assistance program (Macri, Ormsby, Robinson, Mullet, Hobbs)
'I was arrested:' Olympia City Council members share their own interactions with police
Puget Sound Business Journal
Opinion: K-12 schools are not preparing students for the workforce
Seattle Times (subscription required)
Op-Ed: Planning for the electric-vehicle future is smart policy (Ramel)
Skagit Valley Herald
Anacortes School District pulling back on in-person learning plans
Skagit County receives funding for morgue
Spokesman Review
Former DSHS lead to become first woman to head state Department of Corrections
Washington becomes latest state to clarify ban on hemp-derived 'delta-8' cannabis products
Spokane-area restaurants reflect on the 'really disheartening' threat of going back to Phase 2
Tri-City Herald
Kiona-Benton City school levy passing by a slim margin. It's the 3rd try
Richland delta fire ignites Columbia Point sending smoke billowing across Tri-Cities
Tri-Cities adds community-funded reporter to cover indigenous communities. Here's how to help
Benton and Franklin counties may both fail reopening check, Tri-Cities health officer warns
Aging Hanford tank is leaking radioactive waste into the ground, feds say
Driver critical after truck flips on I-82 exit south of Richland
UPDATE: 85-acre wildlife area fire may burn for 30 days along Yakima River delta
Benton County new COVID case rate jumps above state reopening standard
COVID vaccine goes unused at Tri-Cities fairgrounds this week
8.5% of Hanford High students are now quarantined. Some parents are upset
Tri-Cities soccer star continues success at collegiate level
Hanford employee was on meth when he caused head-on driving to work
Verification process for Benton County Sheriff Hatcher recall begins
Brush fire burning near the intersection of Highway 240 and Columbia Park Trail
Walla Walla Union Bulletin (subscription required)
Walla Walla man takes plea deal in porch pirate case
Cottonwood Road property annexation moves forward, but isn't a done deal
Remembering traditional country musician and Walla Walla resident Jo Shay
Walla Walla VA resumes Johnson & Johnson vaccine
Washington State Penitentiary employee returns home from hospital after attack
Yakima Herald Republic
Radio KDNA to air program in place of annual immigration march again this year
Officials encourage vaccinations as latest numbers may push Yakima County back to Phase 2
Guest Editorial: Sustainable funding is critical for community behavioral health agencies
Opinion: Food banks step up with resourcefulness, compassion
Broadcast
KING5 TV (NBC)
Washington state changing COVID-19 vaccine allocation to need-based approach
Point Roberts wants to share excess vaccine supply with Canadian neighbors
Tacoma family claims son was harassed while shopping, demands answers
Washington health officials worry about increased COVID-19 counts in kids
Family of CHOP shooting victim files federal lawsuit against Seattle
Unemployment $10,200 tax break: Refunds set to start in May
Duwamish Tribe makes renewed push for federal recognition
Tacoma guaranteed income program to accept applications in early summer: Who can apply
KOMO4 TV (ABC)
Inslee says fully vaccinated people will get special treatment for sports, performances
New CDC rules for resuming cruise ship sailings may not help Seattle
Seattle prepares to sweep homeless camp at Ballard playground
Puget Sound women's group leaders applaud Biden for helping make history
COVID brought less traffic and speeding drivers, who still haven't let off the gas
Bellevue School District pulls school resource officers from campus, angering some parents
Hundreds of doses of excess Pfizer vaccine administered at UW Medicine
KNKX FM
Washington Department of Corrections gets first female secretary
Biden's next round of judicial nominees would add diversity to federal bench in WA
KUOW FM
Pandemic blog: Covid-related updates for the Northwest
Washington Department of Corrections gets first female secretary
King County braces for reopening rollbacks despite vaccination progress
WA climate cap bill fractures alliances on its way to Inslee's desk
KXLY (ABC)
Dept. of Health to change vaccine allocation strategy
95 infected with COVID-19 following superspreader event in Republic
Q13 TV (Fox)
Tacoma looks to put $500 a month in the pockets of families in need
ShakeAlert early earthquake warning system launching in Washington next week
Family of man killed in Seattle's CHOP zone files wrongful death lawsuit against city
Web
MyNorthwest
Gov. Inslee says more places, events may require proof of vaccination
Signs of another nuclear waste storage tank leaking at Hanford
Police search for new suspect in shooting that killed 8-year-old in Federal Way
Mayor Durkan: Seattle 'so close' to becoming first US city to be fully vaccinated
Seattle Sounders to begin handing out COVID vaccines to fans at home matches
Washington's earthquake warning system launches next week
Family files federal lawsuit against Seattle over son killed in CHOP last summer
Seattle area leads nation in construction comeback
Cruises could resume out of Seattle this summer
Trying to get out of West Seattle? Time to apply for a pass
Man arrested for threatening to kill Seattle mayor
Slog
The Stranger's Big-Ass Round-Up of What Just Went Down in Olympia (Mullet, Van De Wege, Cleveland, Hobbs, Carlyle, Kuderer, Macri, Frame, Fitzgibbon, Saldaña, Hasegawa)
Police Reform in Seattle Must Add "Deflation" to Its Defunding and Decriminalization Campaigns
Nightlife Venues Face Financial Doomsday — And So Do Nightlife Workers
---