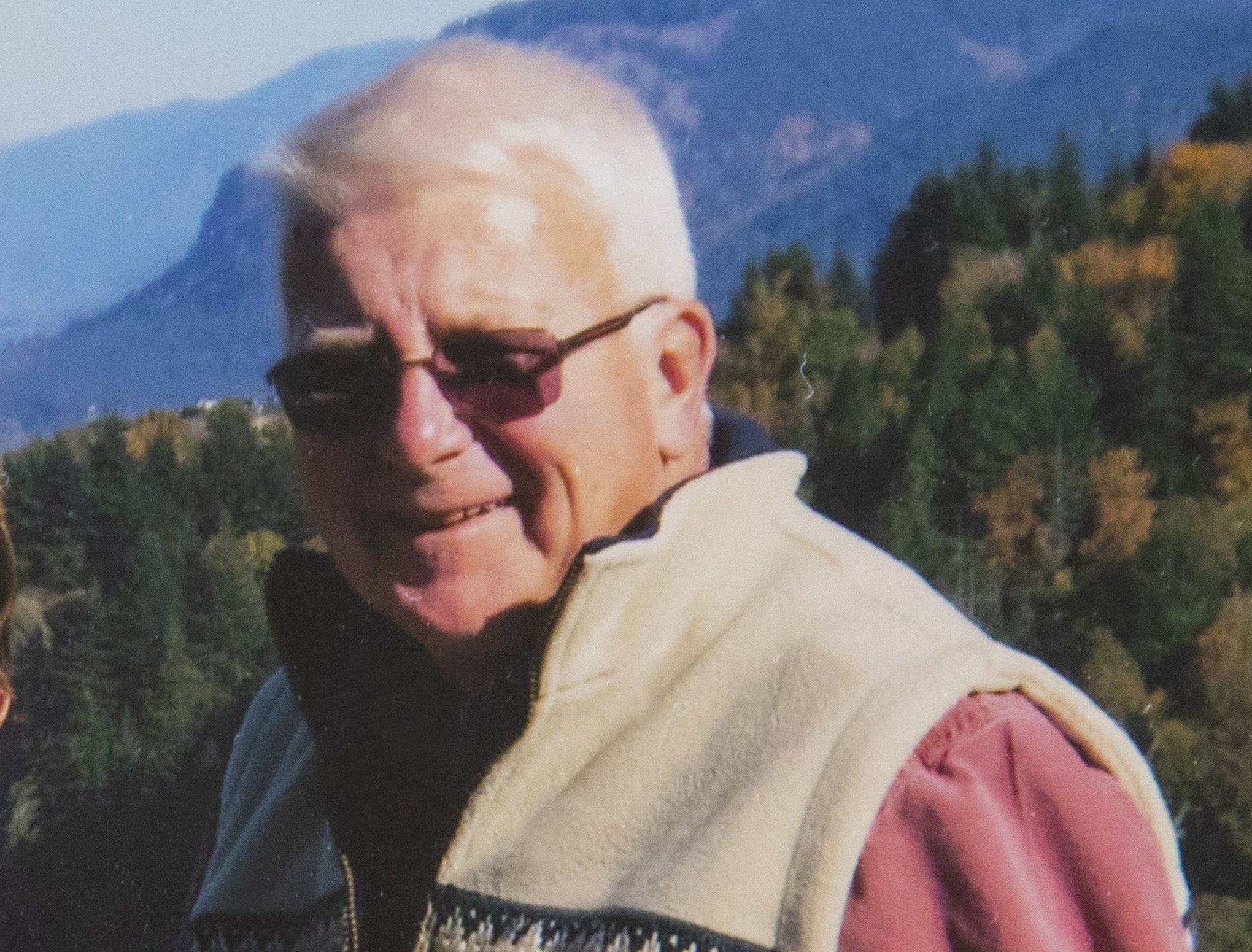 More than plots on a chart: The 10,000 lost to COVID in Washington state
10,000 lives. The number of Washingtonians lost to COVID-19 is still hard to comprehend. At the beginning of the pandemic, when the Seattle area was briefly the U.S.' sole epicenter, each death was its own headline. Rarely now do individual names of those who died of COVID make it into news reports. Continue reading at The Seattle Times. (Courtesy of Linda Casey)
---
7 things WA Legislature is expected to address in 2022
As Washington's Legislature begins a new session Monday, the omicron variant of COVID-19 continues its rampage through the state, scuttling lawmakers' plans to conduct more of their operations in person. Even so, the 60-day session is likely to be jampacked. Democratic Gov. Jay Inslee has proposed new measures aimed at combating climate change. Top legislators want to revisit some of the police accountability bills they passed last year. Continue reading at Crosscut. (Ted S. Warren)
---
WA's 2021 climate laws made history. What will happen in this year's legislative session?
Washington's climate-minded lawmakers have big shoes to fill during this year's legislative session, after last year's yielded the most aggressive suite of climate laws the state has ever seen. The stakes are high as the Legislature prepares to meet Monday, Jan. 10, kicking off a 60-day session: Climate change-fueled events such as wildfires, floods and heat waves have ravaged communities statewide in the past year, claiming lives and causing millions of dollars in damage. Continue reading at The Bellingham Herald.
---
Print
Associated Press
Flooding persists after Pacific Northwest storms
Pandemic still backdrop as WA lawmakers start new session
Washington Supreme Court rejects redistricting lawsuits
Inslee rescinds state government affirmative action ban
Aberdeen Daily World
Grays Harbor legislators address local concerns in annual 'Send-Off' (Tharinger, Chapman)
Record rainfall leads to flooding in Aberdeen and Hoquiam
Auburn Reporter
King County health expert is 'mind-boggled' by spread of Omicron variant
Health care leaders declare statewide crisis, request action
Bainbridge Island Review
BI to look at legislative, climate priorities
Drive-through COVID testing now available 6 days a week in Kitsap
Bellevue Reporter
Postal workers concerned about USPS consolidation, impact on region's mail delivery
Bellingham Herald
Bellingham hospital sees omicron's 'severity is very similar to what delta was causing'
WA's 2021 climate laws made history. What will happen in this year's legislative session? (Ramel, Duerr, Billig)
Here's why Bellingham businesses face a tight building market, increasing rent prices
Washington Supreme Court rejects redistricting lawsuits
Snow turned to rain, but PNW deluge caused flooding, landslides, avalanche danger
Watch: A king tide is causing flooding in Birch Bay
Big numbers continue to roll in for Whatcom with 370 new COVID cases and 2 more deaths
Whatcom health officials ask for help as omicron driving record COVID surge in county
Capital Press
'Exports are on fire:' U.S. farmers set records
THE BIG SQUEEZE: Inflation is near a 40-year high. Here's what it looks like on one farm.
A billion-dollar battle over more than timber
Flooding closes 20-mile stretch of I-5 in SW Washington
Washington lawmaker files seasonal farmworker pay bill
Washington high court shuts door on veto appeal
Wetland projects accused of infringing on irrigation water rights
Easterday sentencing pushed back to June
Washington lawmakers file Inslee's mandatory buffer bill (Rolfes)
Columbian
Washington lawmakers discuss top priorities for 60-day legislative session starting Monday (Cleveland, Wylie, Stonier)
Washington voters split on handling the pandemic and the economy, poll finds
Opinion: In Our View: Combating COVID-19 still requires vigilance
The Daily News
Capitol Dispatch: Local reps prep for largely virtual start to legislative session (Fitzgibbon)
Everett Herald
8 things to watch during the 2022 legislative session (Liias, Berg, Senn, Lovick)
How to contact Snohomish County's state lawmakers in 2022
Record number of COVID-19 patients hospitalized in county  (Lovick)
'Mockingbird' could be cut from Mukilteo school curriculum
Live-music flyers are taken down again as omicron surges
What we know: Washington coronavirus outbreak at a glance
Bloomberg Comment: Biden's vision of democracy holds truth as foundation
WaPo Comment: Busting five myths about the Senate filibuster
WaPo Comment: Closing schools won't halt omicron; it will hurt kids
WaPo Comment: More news outlets putting focus on 'democracy beat'
Comment: Viewpoint: Watching for the coup by a thousand cuts
Comment: Ineffective waste of land, stream buffers are back
Editorial: Proposed law against election lies the wrong tool
Federal Way Mirror
Federal Way rent prices jumped 16.7% in 2021
Journal of the San Juan Islands
Inslee announces additional resources for Omicron variant
Kent Reporter
Kent Sen. Das sponsors affordable homes legislation (Bateman, Das)
Kitsap Sun
Bremerton lawmaker gets death threats after filing bill regarding drive-by shootings (Simmons)
News Tribune
Man suspected of homicide is shot and killed by Pierce deputy, Sheriff's Department says
Tacoma Creates: Where did millions in taxpayer funding go amid pandemic?
Walmart temporarily closing prominent Pierce County store amid high number of COVID cases
Op-Ed: Using Growth Management Act, WA lawmakers can create resilient climate future. Here's how
Op-Ed: The Jan. 6 Capitol attack proved America's democracy is fragile. Here's how to protect it
New York Times
U.S. Greenhouse Gas Emissions Bounced Back Sharply in 2021
2021 Was Earth's Fifth-Hottest Year, Scientists Say
Disruption, Dismay, Dissent: Americans Grapple With Omicron's Rise
Covid Test Misinformation Spikes Along With Spread of Omicron
Olympian
Abolishing single-family zoning had no effect on Olympia housing development in 2021
Western Washington set to dry out, start recovering from week's bursts of rain, flooding, wind
WA Senate Majority Leader tests positive for COVID-19 (Billig)
The biggest challenge for schools in new year is staffing, Reykdal says
Peninsula Daily News
Health order lawsuit hearing postponed
In-person access limited to legislative session
Floods, emergency help reported across Washington state
Inslee rescinds affirmative action ban in state hiring
Clallam County reports 82nd COVID death
Legislative session opens Monday (Van De Wege, Tharinger, Chapman, Bateman, Das)
Puget Sound Business Journal
Alaska Airlines and other carriers expected to continue canceling flights as Omicron hits employees
How will the labor market evolve in 2022? Here's what experts predict.
Will 2022 bring another round of small-business relief funding? Congress is working on a deal
Seattle Times
The Washington Legislature will tackle some of the biggest issues in residents' lives starting Monday (Jinkins, Billig, Lovick, Johnson, Goodman, Macri, Rolfes)
Kent badly underestimated outrage over assistant police chief's Nazi insignia, mayor says
Snoqualmie Pass is open with two narrow lanes to freight travel after more than three days of closure
'Deaths of despair' spiked in Washington in 2020, exceeding deaths from COVID
The New York Times called Seattle one of the most affordable cities for single renters; here's why that doesn't add up
King County Prosecutor Dan Satterberg will not seek reelection
Kids in Washington don't have to start school until third grade. Lawmakers want to change that (Wellman)
More than plots on a chart: The 10,000 lost to COVID in Washington state
Sen. Liias: Washingtonians deserve a life free of mass shootings
Editorial: Legislature's opportunity in election-year session (Liias, Sullivan, Chopp, Wellman)
Skagit Valley Herald
Studies show how the pandemic pushed the state's food system to the brink
Legislators look ahead to 2022 session (Lovelett, Ramel, Paul)
Sol De Yakima
Conductores de camiones, viajeros se quedan varados en Ellensburg por cierre de pasos
Propuesta pretende crear sistema de alerta para indígenas desaparecidos en Washington
¿Necesita hacerse una prueba de COVID en el condado de Yakima?
Spokesman Review
Together again: Spokane County Public Works, Environmental Services departments merge
Washington Senate Majority Leader tests positive for COVID-19 (Billig)
East Valley School District cancels classes Monday after COVID-19 outbreak
Spokane City Council hesitatingly approves new deal with pipeline operator
Tri-City Herald
Record numbers of new Tri-Cities COVID cases. A surge of sick patients, deaths feared
'Masters of a lawless mob.' Lawsuit details how accused Pendleton man helped extremists breach Capitol
Inslee says 'stop the steal' election lies from WA lawmakers should be a crime
Walla Walla Union Bulletin
Walla Walla Valley life coaches help locals deal with stress, uncertainties of COVID-19 pandemic
Walla Walla Police Department hosts another Bridging the Gap class
Washington Post
More than 1,700 congressmen once enslaved Black people. This is who they were, and how they  shaped the nation.
Rapid tests are crucial despite reduced sensitivity to omicron, experts say
U.S. emissions surged in 2021, putting the nation further off track from its climate targets
White House allies split over inflation plan as Biden trains attacks on corporate greed
Rep. Jim Jordan refuses to cooperate with Jan. 6 committee investigating Capitol attack
Yakima Herald-Republic
Yakima Valley lawmakers take aim at emergency powers again in 2022 legislative session
Snoqualmie and Blewett passes reopened for freight Sunday, but general travel not advised
Homicides were down in 2021 in Yakima County. Gangs, domestic violence were significant factors, officials say
Broadcast
KING 5 TV (NBC)
Here are some of the bills Washington legislators are hoping to pass next session
Drivers express frustration, confusion over Snoqualmie Pass reopening timeline
Lake Washington High School temporarily shifts to remote learning due to staffing shortages
KIRO 7 TV (CBS)
Snoqualmie and Blewett passes reopen; Stevens and White passes remain closed
Metro suspends several routes through Jan. 21
National Guard to assist Leavenworth after state of emergency declared
Lake Washington High School to temporarily shift to remote learning Monday
Call for blood donations in WA as levels dip to lowest in years
State Senate Majority Leader Billig tests positive for COVID-19 (Billig)
Lewis County hard hit by flooding
KOMO 4 TV (ABC)
Omicron variant creating worries among restaurant workers
Thurston County to hold COVID testing site at fairgrounds
Southwest Washington saw its worst flooding in a decade with recent storms
Snoqualmie Pass reopens Sunday after nearly 60-hour closure
Wash. State Senator Andy Billig tests positive for COVID-19 (Billig)
KNKX Public Radio
1 missing in Pacific Northwest flooding, slides
KUOW Public Radio
Sea level on steroids: Record tides flood Washington coastlines
Five things to know about Washington's 2022 legislative session (Sullivan, Johnson, Jinkins, Carlyle)
Jan. 6 panel chair says committee will ask Mike Pence to voluntarily appear
Covid blog: Omicron dominates Washington state
KXLY (ABC)
City of Spokane in search for new temporary homeless shelter
Sen. Billig tests positive for COVID-19 (Billig)
NW Public Radio
Lethal Removal, Range Rider Concerns Raised At Washington Wolf Advisory Group Meeting
Q13 TV (FOX)
King County declares emergency over flooding, ongoing snowstorm problems
WA legislator Andy Billig contracts COVID-19 (Billig)
Web
Crosscut
7 things WA Legislature is expected to address in 2022 (Jinkins, Billig, Pedersen)
Fresh Toast
New Bill Introduced In Washington State Would Legalize Psilocybin, Magic Mushrooms (Salomon)
Marijuana Moment
Psilocybin Services Would Be Legalized In Washington State Under New Bill (Salomon)
MyNorthwest
National Guard to help in Leavenworth after emergency declaration
Snoqualmie, Blewett passes reopen; White, Stevens passes to remain closed
Lake Washington High School to temporarily shift to remote learning Monday
Kshama Sawant calls on mayor to extend Seattle's eviction moratorium
Washington crests 10,000 total COVID-19 deaths since start of pandemic
King County omicron surge 'likely to get more difficult' before situation improves
Record-shattering rain drenches Western Washington to close out week
Dan Satterberg to say goodbye as King County Prosecutor after nearly 16 years
Wet weather, potholes in Washington make grocery deliveries challenging
The Stranger
A Big List of Bills to Track During Washington's 2022 Legislative Session
It's up to Harrell to Save Renters in Peril
West Seattle Blog
Sound Transit's West Seattle advisory group meets Tuesday
First West Seattle Bridge work platform installed
---