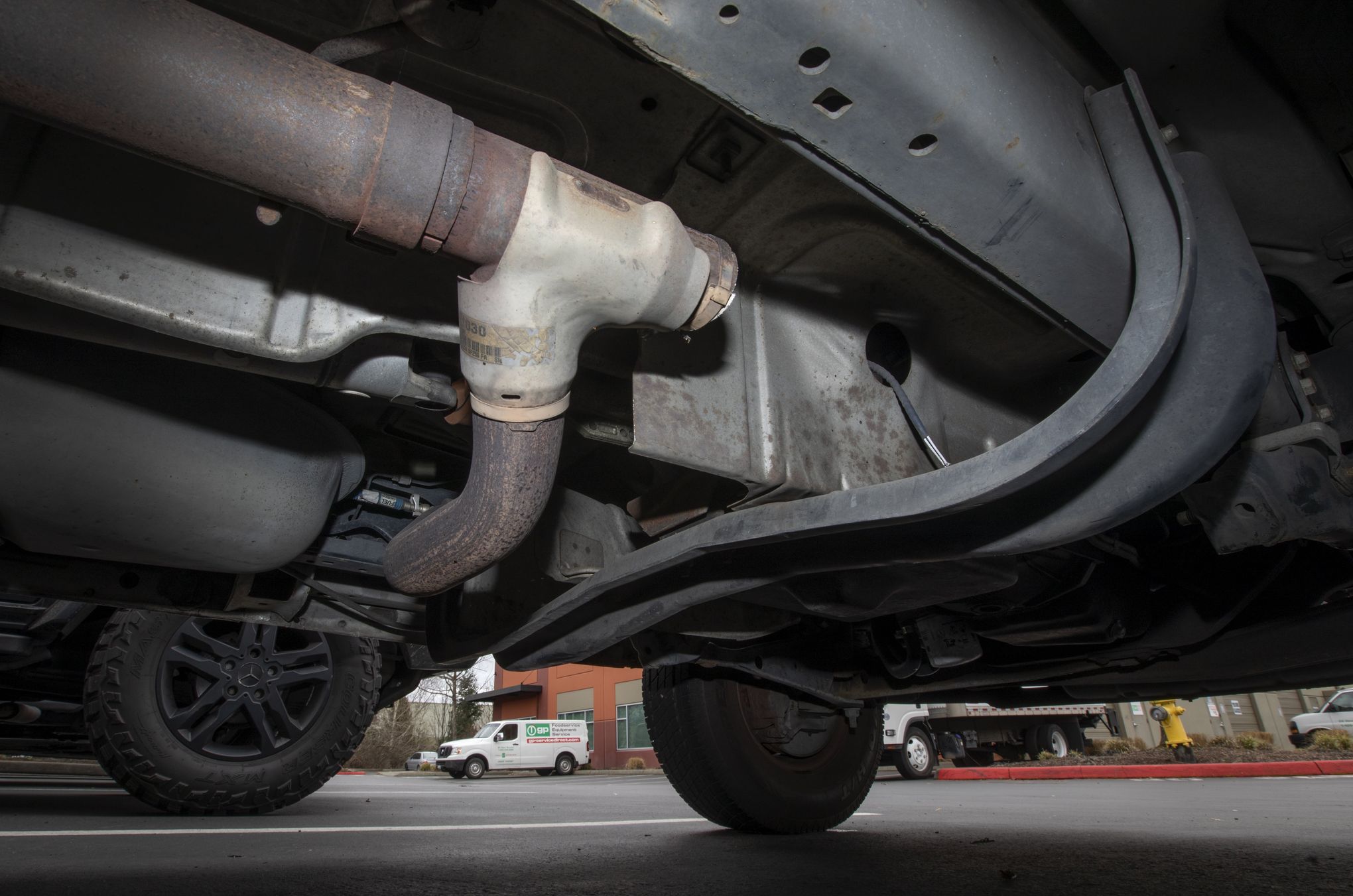 Not all crimes merit high-speed chases that risk bystanders' lives
Janice Porcher was on a routine work errand one morning in 2017 in Fife. A nine-year veteran deck hand for Washington State Ferries, she was a favorite of her colleagues for her smile and her kind demeanor. Just after turning left at a green light, her car was suddenly smashed by a driver who ran a red light at 70 miles an hour in a stolen car while fleeing a high-speed police chase, killing Porcher instantly. She was only 53. Continue reading at The Seattle Times. (Ken Lambert/The Seattle Times)
---
Everett man's cannabis DUI challenge rejected by state Supreme Court
The state Supreme Court upheld Washington's law making it illegal to drive under the influence of cannabis Thursday, a statute put in place by voters as part of the 2012 initiative legalizing marijuana. Justices unanimously rejected a Snohomish County man's contention that the law is unconstitutionally vague and irrational because the standard used for determining whether a person is impaired is not supported by scientific evidence. Continue reading at Everett Herald. (Ted S. Warren/AP Photo)
---
Case Of Missing Washington 5-Year-Old Highlights Secrecy Around CPS Cases
There are more questions than answers in the case of a missing former foster child from Grays Harbor County. Five-year-old Oakley Carlson has been unaccounted for since February of last year. Police say her parents aren't cooperating with the investigation. Oakley's former foster mom questions why Oakley was sent back to live with her parents after more than two years in foster care. The governor's office and the Department of Children Youth and Families won't answer questions about the case citing privacy laws and the ongoing law enforcement investigation. Continue reading at Northwest Public Broadcasting.
---
Print
Associated Press
Duwamish Tribe sues again for federal recognition
Bellingham Herald
Changed names, manual labor: 150 years of mistreatment in Native American boarding schools
Capital Press
Weyerhaeuser settles suit for $600K over water violations
Washington farm groups: Tax suit not ready for high court
Global conglomerate settles lawsuit against NW grain cooperative
The Daily News
Kalama High School given $333,000 in career and technical education grants
Everyday citizens can join Cowlitz County Board of Health
Everett Herald
Everett man's cannabis DUI challenge rejected by state Supreme Court
Mukilteo-Clinton ferry riders get their two-boat service back
DNA from 372 state sex offenders added to national database
Lynnwood City Council member being investigated — but who is a mystery
What we know: Washington coronavirus outbreak at a glance
Comment: 988 hotline will speed help in times of crisis
WaPo comment: A wealth tax is very American; as Lincoln believed
Bloomberg comment: Ending Roe would show Supreme Court for what it is
High Country News
See the Western conservation projects getting Infrastructure Act money this year
News Tribune
A Hilltop uprising changed Tacoma forever. Now, new leaders find lessons in the past
Changed names, manual labor: 150 years of mistreatment in Native American boarding schools
Longtime Tacoma pharmacy closes because of bus rapid-transit project. But did it have to?
Olympian
Fire crews need their tallest ladder to rescue parachutist stuck in tree on Lakewood golf course
Law enforcement busts illegal weed growers in Mason, Thurston counties
Puget Sound Business Journal
Aerospace employers call DEI efforts 'imperative' in battle for talent
Washington a big winner in tech job growth during pandemic
King County property valuations soar, including over 50% in one Eastside area
Opinion: Washington's small businesses depend on internet growth
Seattle Times
In cool spring, bees struggle to pollinate Northwest cherry crop
Shareholder: Amazon's 'astronomical' misuse of customer data could ruin company
Alaska Airlines CEO: Flight cancellations will continue this month, stabilize in June
King County property values rise at 'unprecedented' rates; tax hikes likely
Column: Thousands of WA grandparents are raising kids — and they need more help
Seattle Colleges chancellor to resign in August, 2 years before end of contract
WA drivers can get a DUI after cannabis use, state Supreme Court confirms
Opinion from Sen. Dhingra: Not all crimes merit high-speed chases that risk bystanders' lives
Skagit Valley Herald
Inflation driving new clients to Skagit County foodbanks
The Skanner
WA High Court: Drivers Can Get DUIs for Driving While High
Washington Post
Kyiv holds war crimes trial for Russian soldier; Sweden eyes NATO benefits
Her sister was killed at Oxford High. She refuses to let the school move on.
Nations move to tackle inflation, increasing risk to global economy
Massive crowds, police beatings as journalist's funeral is held in Jerusalem
Broadcast
KXLY (ABC)
New alliance focuses on fighting fentanyl issues in Spokane
Spokane City Council considering ordinance that could restrict when you water your lawn
Routine childhood immunization rates dropped in Washington during the pandemic
Packed In: Spokane seeks proposals for $10M in affordable housing funds
NW Public Radio
City Of Yakima Will No Longer Display Private Flag 
Case Of Missing Washington 5-Year-Old Highlights Secrecy Around CPS Cases  (Senn)
Q13 TV (FOX)
Washingtonians can legally clear their criminal history with this new website
Transit agencies across King and Snohomish Counties are Fare-Free this weekend
Web
The Stranger
City Taps Tiny Shelters Meant for South End Residents to Accommodate North End Sweeps
---
---