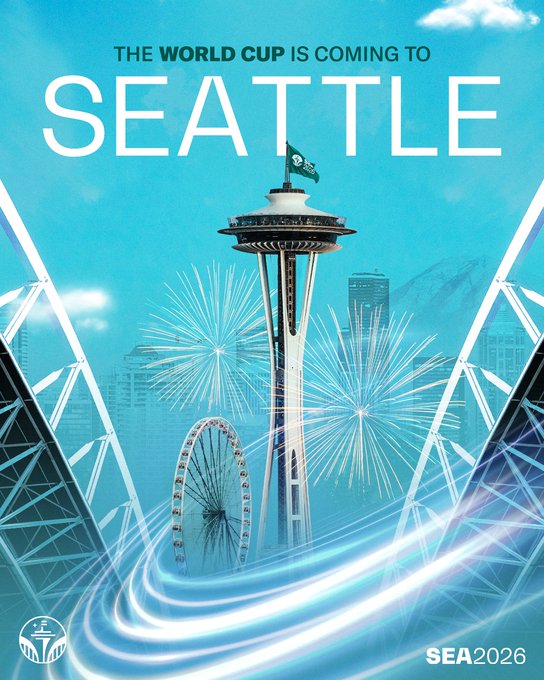 Seattle selected as one of 16 host cities for 2026 World Cup
The World Cup is coming to Seattle. Thursday afternoon, FIFA revealed the 16 cities selected to host matches when the international men's soccer tournament makes its return to North America in 2026. Seattle will be one of them. Continue reading at The Olympian.
---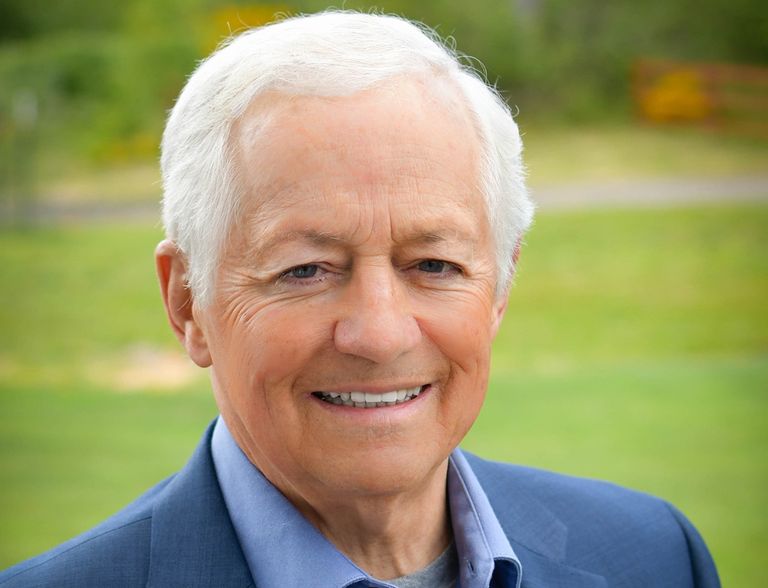 Legislative leaders call on Insurance Commissioner Mike Kreidler to resign after firing of whistleblower
Leaders of both parties in the Washington Legislature are calling on longtime Insurance Commissioner Mike Kreidler to resign, after he fired a top aide who had complained that Kreidler bullied him, used crass language and was "antagonizing staff." The majority and minority leaders in both the House and the Senate have all called for Kreidler to step down. Kreidler, through a spokesperson, said Friday he has no plans of doing so. Continue reading at The Seattle Times. (Washington State Office of the Insurance Commissioner)
---
Free student lunch for all? Not for long. Here's how change might look in Pierce County
The era of universal free school meals in Pierce County is seemingly nearing an end. For roughly two years, students across the United States — regardless of family economic status — were fed without paying a single cent, as school districts saw higher federal reimbursements than normal to cover the costs of giving out food. But the federal waiver that facilitated those free meals is set to expire June 30 unless extended by Congress. Continue reading at OutletName. (Cheyenne Boone/News Tribune)
---
Print
Associated Press
WA state insurance office aide fired after filing complaint
Protester hurt by driver during BLM demonstration sues
Capital Press
Washington Ecology revises rules for biosolids
US to spend $9 million to bolster sagebrush ecosystems
Buckwheat handler expects strong demand, calls for more acres of the crop
Columbia Basin Development League gets a new leader
The Daily News
New businesses can open in downtown Longview in July, following roughly six-month pause
I-5 Bridge Replacement Program strives for Coast Guard approval of 116-foot clearance
Everett Herald
10M gallons of partly untreated wastewater discharged in Everett
Amid criticism, Everett gun show on graduation day postponed
Inslee appoints 2 new Snohomish County Superior Court judges
News Tribune
Free student lunch for all? Not for long. Here's how change might look in Pierce County
Where have all the lifeguards gone? Local pools make push to hire as summer approaches
Op-Ed: Not fair: Education funding in WA still favors the rich. Here's why, and how to fix it
Port of Tacoma part of federal effort to ease supply-chain issues for agricultural products
We're going where? After pandemic pause, Tacoma port commission plans overseas trips
New York Times
Gun Talks Snag on Tricky Question: What Counts as a Boyfriend?
Olympian
Lacey City Council approves $962,000 acquisition of Long Lake property
Lacey mayor calls on city to review its zoning in wake of Meridian Market & Gas vote
Seattle selected as one of 16 host cities for 2026 World Cup
City of Olympia announces permanent police chief after more than two years
Puget Sound Business Journal
Boeing hires 'hundreds' of engineers in push to certify 777X, 737 Maxes
Seattle Children's launches $45M program to bring diversity to biotech
Seattle to host FIFA World Cup matches in 2026
Washington recorded its 2nd-highest average wage increase last year
Seattle Medium
Race A Factor In Police Stops Says Justices
Seattle Times
Legislative leaders call on Insurance Commissioner Mike Kreidler to resign after firing of whistleblower
Here's how WA's largest employers will celebrate Juneteenth, the state's newest holiday
Skagit Valley Herald
Youth to ride for free on Skagit Transit buses
Skagit County calls on Seattle City Light to improve on flood preparations
The Skanner
Permanent Gun, Ammo Return Program Focus of New Legislation in Seattle
Yakima Herald-Republic
Dry side of Washington has an unusual hue for this time of year: It's green
Yakima celebrates Juneteenth this weekend; government offices closed Monday for holiday
Japanese beetle larvae confirmed in Grandview for first time in 2022
Broadcast
KXLY (ABC)
2026 World Cup coming to Seattle's Lumen Field
NW cherry crop this year may be the smallest in nearly a decade
Spokane City Council to receive updated briefing on homeless shelter lease
WA state insurance office aide fired after filing complaint
Web
Crosscut
Seattle nearly doubled affordable housing funds. It's not enough.
WA law looks to address the trauma of 'active shooter' drills (Walen, Santos)
New Yakima clinic to expand abortion access in Eastern Washington
---
---