U.S. Senate votes to advance bipartisan gun deal, breaking 30-year logjam
The Senate advanced a bill Tuesday night that would toughen federal gun laws and provide billions of dollars in new money to prevent future mass shootings after negotiators settled key disagreements, putting the legislation on course to be passed into law later this month. The breakthrough came more than a week after 20 senators — 10 from each party — signed on to a framework agreement that coupled modest new gun restrictions with some $15 billion in new federal funding for mental health programs and school security upgrades. Continue reading at The Washington Post. (J. Scott Applewhite)
---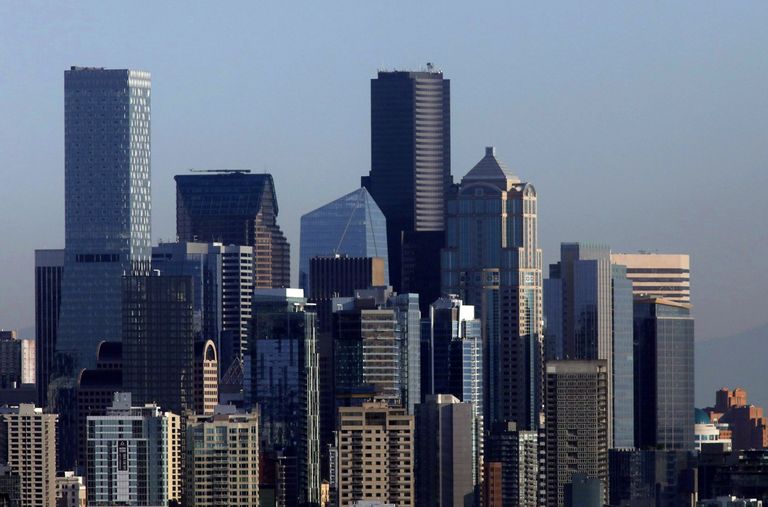 Seattle's JumpStart tax on big businesses' salaries upheld by WA court
An appellate court judge upheld Seattle's JumpStart payroll tax on Tuesday, doubling down on a decision made in King County Superior Court last year. In an opinion published Tuesday, the Division I Court of Appeals deemed Seattle's JumpStart tax lawful, affirming a lower-court dismissal of a lawsuit filed by the Chamber of Commerce in late 2020. "Engaging in business is a substantial privilege on which the city may properly levy taxes," the opinion reads. "And the use of a business's payroll expense is an appropriate measure of that taxable incident." Continue reading at The Seattle Times. (Greg Gilbert)
---
Biden to call for 3-month suspension of gas and diesel taxes
President Joe Biden on Wednesday will call on Congress to suspend federal gasoline and diesel taxes for three months — a move meant to ease financial pressures at the pump that also reveals the political toxicity of high gas prices in an election year. The Democratic president will also call on states to suspend their own gas taxes or provide similar relief, the White House said. At issue is the 18.4 cents-a-gallon federal tax on gas and the 24.4 cents-a-gallon federal tax on diesel fuel. If the gas savings were fully passed along to consumers, people would save roughly 3.6% at the pump when prices are averaging about $5 a gallon nationwide. Continue reading at The Associated Press.
---
Print
Associated Press
Biden to call for 3-month suspension of gas and diesel taxes
JumpStart, Seattle tax on big businesses, upheld by state appeals court
Police response during Uvalde massacre is 'abject failure,' top Texas cop says
Everett Herald
Snohomish County prosecutors face 'deluge' of police referrals
Comment: Supreme Court erodes wall between church, state
News Tribune
Infant, toddler COVID vaccines arrive in Pierce County. Here's how to get one for your kid
Olympian
U.S. Supreme Court strikes down WA state law helping ill Hanford workers
Charges dropped against Tumwater water treatment company and owner, lawyer says
Anti-abortion 'fake clinics' exist throughout WA. Here's what they are and how to spot them
Puget Sound Business Journal
Construction starts continue to climb, but slowdown may be looming for specific sectors
Seattle chamber loses appeal over JumpStart payroll tax
Many employees and candidates want to see progress on DEI. This is the biggest hurdle to change.
Seattle Times
Could Idaho accuse a WA abortion clinic of murder? Some are worried
Infants, toddlers receive their first COVID vaccine shots in Seattle; supply to be limited
Mental Health Perspectives: 'A good guy with a gun' is a myth I experienced firsthand
Testimony begins in inquest into Seattle police killing of Charleena Lyles
Seattle's JumpStart tax on big businesses' salaries upheld by WA court
With $10M windfall, free Seattle coding school for women goes national to speed change in tech's bro culture
Skagit Valley Herald
High patient volumes affecting Skagit County hospitals
Tri-City Herald
This city leader is stepping down after 8 years guiding Pasco's explosive growth
Walla Walla Union Bulletin
Juneteenth at Pioneer Park in Walla Walla celebrates Black joy
Washington Post
Covid bailout rescued some hospitals while enriching others
What a pause in the gas tax would mean for prices at the pump
Senate votes to advance bipartisan gun deal, breaking 30-year logjam
Yakima Herald-Republic
Yakima County will pay $325,000 to man injured in collision with sheriff's deputy
Juneteenth concert celebrates life, freedom and contributions by African American community
Comprehensive Healthcare expands opioid treatment clinic in Yakima
Wenatchee's 101-year-old Skookum sign taken down
Broadcast
KING 5 TV (NBC)
Everett officer's bodycam footage shows moments before deadly encounter
Olympia man pleads guilty to murder in death of WSP Trooper Justin Schaffer
Work underway to clear invasive plants from Lake Sammamish State Park
KOMO 4 TV (ABC)
Seattle Mayor Bruce Harrell shares progress on housing and homelessness plan
911 calls show terror, concern at Juanita High School after student's social media post
KNKX Public Radio
Senators reach final bipartisan agreement on a gun safety bill
Here are the biggest Supreme Court decisions we're still waiting for this term
KUOW Public Radio
Kids Under 5 Receive First Covid-19 Doses in Seattle
60K green crabs captured in Washington waters so far in 2022 … that's a lot
How to return to exercise after having Covid: slowly
Watch Live: House January 6 committee holds public hearings on its investigation
Q13 TV (FOX)
State removes first highway encampment on its own, hotel opens for homeless
Court faults State Toxicologist for breathalyzer calculation issues that could overturn DUI convictions
Web
MyNorthwest
Finalists to be announced in Port of Seattle Police Chief search this week
COVID vaccines for children facing shipping delays
Seattle Children's Hospital administers first COVID-19 vaccines for children under five
Washington Court of Appeals affirms dismissal of Seattle's 'Jump Start' payroll tax lawsuit
US Supreme Court rules that Hanford-worker federal entitlements are discriminatory
West Seattle Blog
Finalists to be announced in the 'other' police-chief search
---