OLYMPIA—Rep. Alicia Rule (D-Blaine) was elected to the Legislature in 2020 with a clear mission to represent the most vulnerable among us: our children, youth, and struggling young adults. In this year's Legislative Session, this theme continues. She now passes two bills on to the Senate to continue this mission. They include:
HB 1679: Essentially what HB 1679 will do is modify and extend requirements of a work group convened to address the needs of students in foster care, experiencing homelessness, or both. The bill will add youth involved with our juvenile rehabilitation systems to the list of vulnerable youth the group will work with. This bill passed on March 1 with a bipartisan vote of 94-2. "When we look at our youth experiencing foster care, homelessness or intervention systems, we see the lowest, poorest outcomes in our education system. These students are most at risk. We can do better for our kids, and we can do better in our systems, so outcomes improve most for our most vulnerable members," said Rule.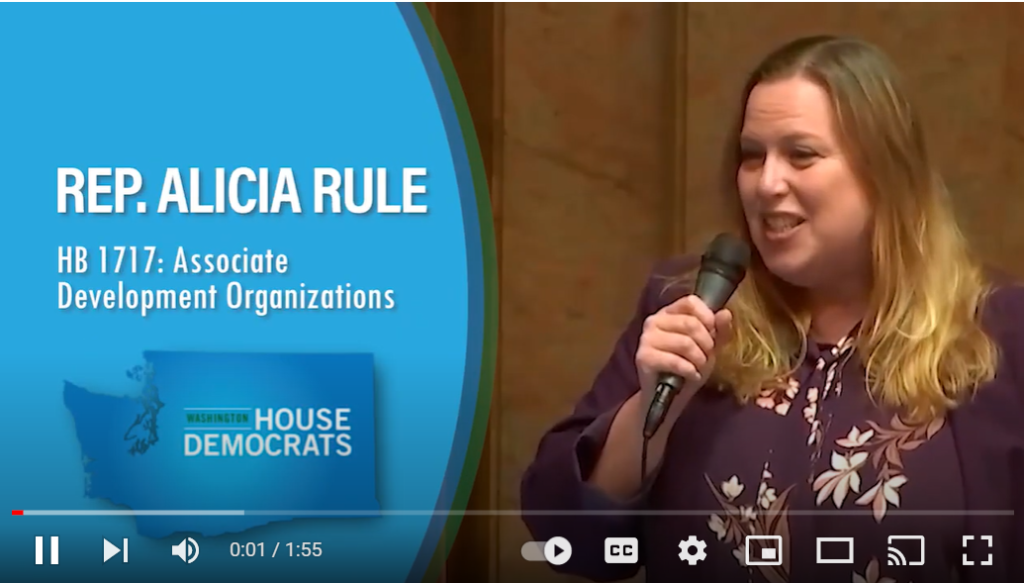 HB 1717: Passing with a bipartisan vote of 90-6 on March 4, what this bill ultimately does is support innovation at associate development organizations. "This bill will bring state money back into our local economies to support our local economies and small businesses," said Rule. Click here to watch Rule's remarks on the House floor.
Both bills now head to the Senate for further consideration.
---