OLYMPIA – Washington State has a new prehistoric resident, the Suciasaurus rex! On Thursday, Governor Jay Inslee signed into law the highly-anticipated legislation that designates a state dinosaur. The long-awaited bill, HB 1020, finally passed after four years of dedicated efforts by Rep. Melanie Morgan (D-Parkland) to make this dream of students a reality.
Adding to the joyous occasion was the presence of Ms. Cole, a fourth-grade teacher at Elmhurst Elementary in Parkland, WA, and her enthusiastic students who researched the therapod fossil from Sucia Island State Park and how a bill becomes a law. In 2019, they presented their idea to Rep. Morgan, who took on the sponsorship of the legislation.
"Today's victory is a teachable moment, that change takes time. Just as it took millions of years for evolution to bring us here and decades for students to gain equal access to education, we must recognize that making a bill into law takes time. In a fast-paced world of technology, we must not forget the importance of patience and persistence to ensure that all students have the opportunity to participate in the legislative process," said Rep. Morgan.
At the bill signing, Governor Inslee honored Athena T., a former student of Ms. Cole's, as Washingtonian of the Day for her continued advocacy for the Suciasaurus rex. Athena's passion for this prehistoric creature was infectious, and it is a testament to the impact that young voices can have in making change.
Washington State has made history by designating the Suciasaurus rex as its official state dinosaur, joining the ranks of 14 other states and the District of Columbia. This new state designation reflects the state's rich history and natural heritage, and it is a cause for celebration. The Suciasaurus rex will now symbolize the state's unique identity, embodying its spirit of resilience and strength. This is a defining moment for Washington state, and now future generations of students have an example of what perseverance and hard work can accomplish. With the Suciasaurus rex as its official state dinosaur, Washington state has truly made a bang!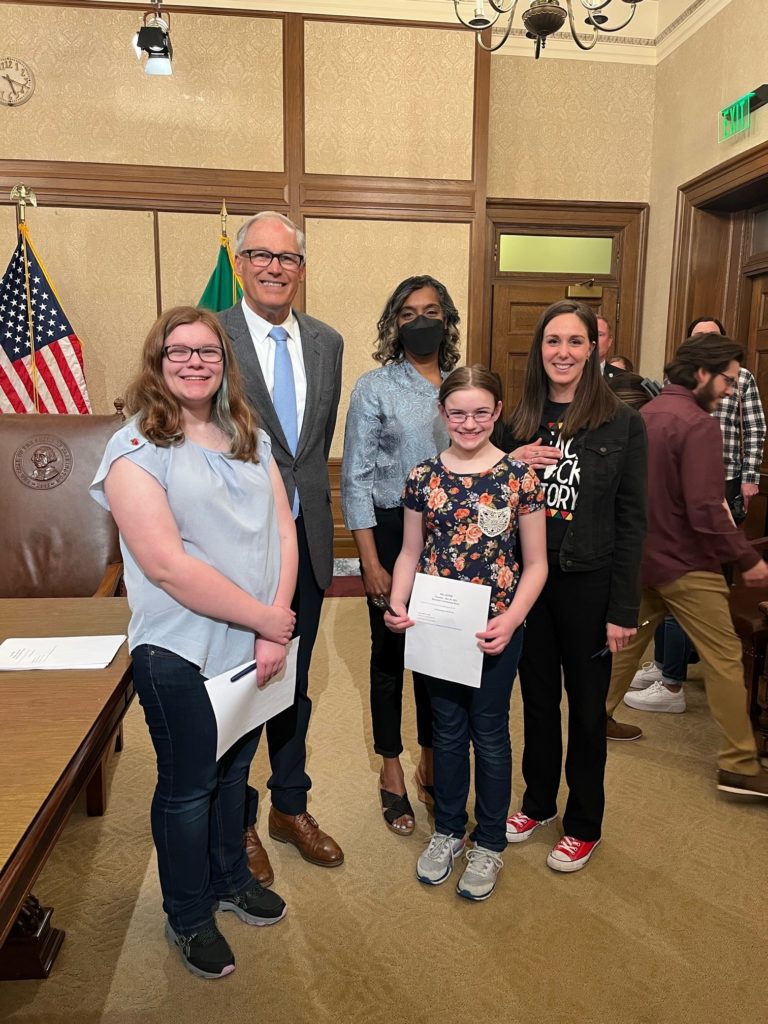 ---