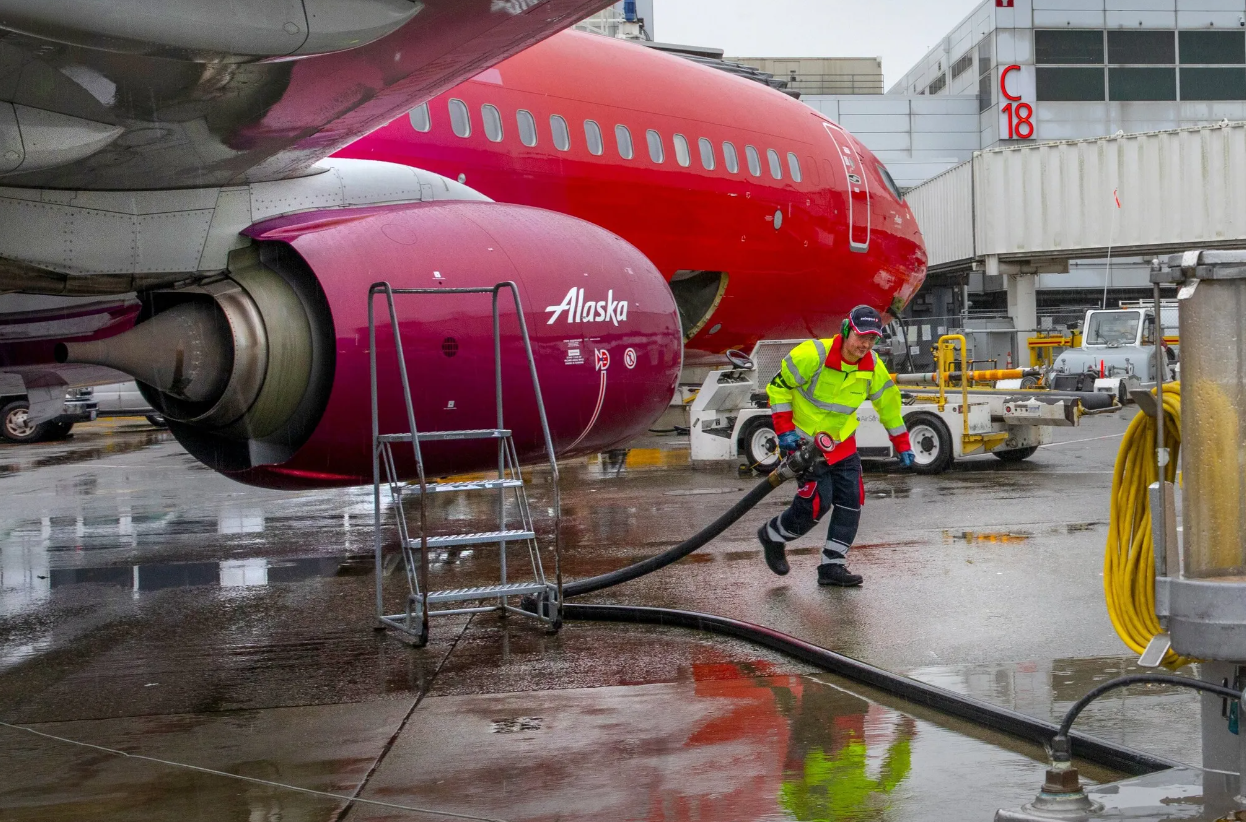 New $800M sustainable aviation fuel plant planned for Washington state
Dutch company SkyNRG has chosen Washington state to locate a major new biogas plant that will produce sustainable aviation fuel — a key part of the airline world's push to decarbonize flying. A bill sponsored by state Senate Majority Leader Andy Billig, D-Spokane, creates tax credits that will provide subsidies of up to $2 per gallon for SAF, which is 2 to 5 times more expensive than regular jet fuel that currently costs about $2.17 per gallon. A separate bill will accelerate permitting and environmental review for construction of clean energy plants. "This is what we hoped would happen," Billig said Thursday. "It's rewarding to see this bill pay dividends for the state so quickly." Continue reading at Seattle Times. (Ellen M. Banner)
---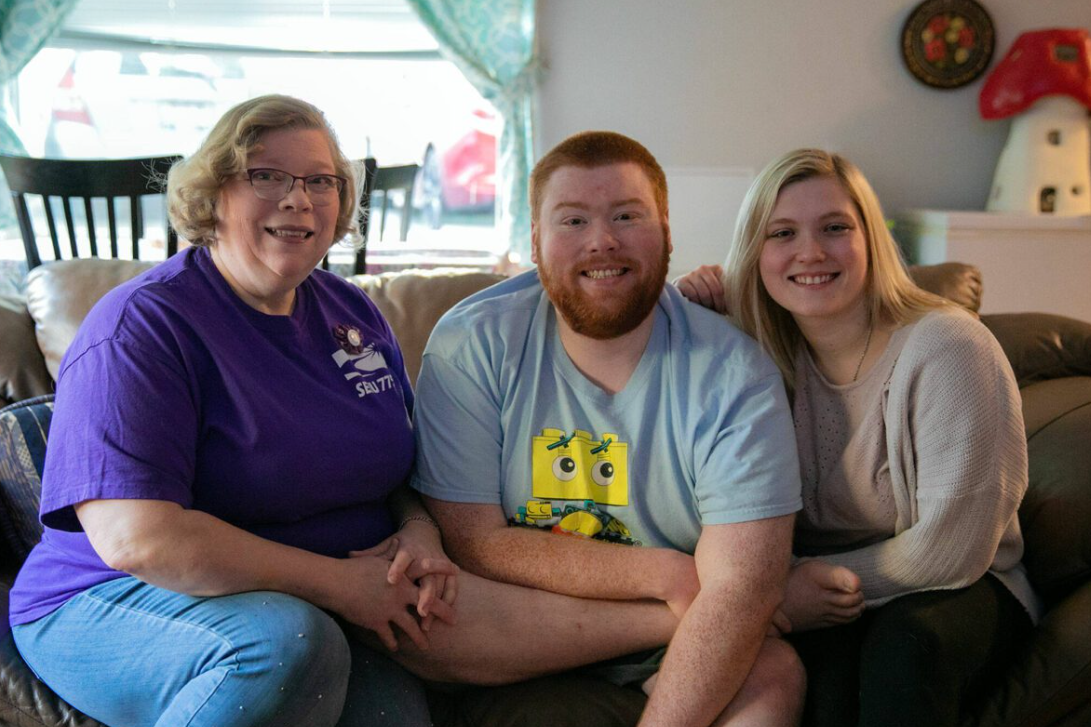 Home care providers win $21 minimum wage, more in new state budget
Home care providers are celebrating big wins from the state legislative session, including a two-year budget that increases the starting wage to $21 per hour for most home care providers. "People feel good about the Legislature taking their concerns seriously," said Adam Glickman, secretary-treasurer of SEIU 775, a union that represents about 45,000 independent providers. "Caregivers feel like their work is being valued." The $762 million over two years funds not only a base wage increase of about 10% for independent providers, but also affordable health insurance for caregivers' children, as well as improvements in paid time off, retirement benefits and mileage reimbursement. Continue reading at Everett Herald.
---
¿Paga el almuerzo escolar de sus hijos? Es posible que no tenga que hacerlo en 2023-2024
En 2020 el congreso les dio a las escuelas exenciones que les permitieron proporcionar comidas gratis a cada estudiante, independientemente de sus ingresos. Pero en 2022, muchas familias en todo el estado de Washington y en todo el país perdieron acceso a comidas escolares gratuitas y regresaron a un programa basado en las necesidades. Sin embargo, el Representante Marcus Riccelli del 3er Distrito Legislativo, junto con otros representantes, trabajaron para que se aprobara el Proyecto de Ley 1238 la semana pasada. Establece que a partir del año escolar 2023 a 2024, las escuelas están obligadas a proporcionar desayuno y almuerzo gratis a todos los estudiantes. "Queremos estar en un mundo nuevo, … No queremos saber si el estudiante es de bajo ingreso o de alto ingreso. Queremos que cada estudiante que venga la escuela, que tenga hambre y que pida comida, que se lo den… No queremos saber, por qué queremos eliminar el estigma. No necesitamos de hacer diferencia o darles algo más caro o algo diferente. Queremos que todos los estudiantes que lo necesitan cuando lo necesitan tengan acceso." Dice la Representante Sharlett Mena de 29 Distrito Legislativo. Continue reading at KUNW.
---
Print
Axios
Seattle rent skyrockets from early pandemic
Capital Press
Fish and Wildlife: Wolves no longer endangered in Washington
Washington AG gets $3.4 million in suit against mushroom farm
Amid a battle over Snake River dams, a look at how the salmon are doing
Everett Herald
Home care providers win $21 minimum wage, more in new state budget
Police: 7 inmates taken to Everett hospital due to smuggled fentanyl
Comment: Where to start when you need mental health care
News Tribune
Opinion: Despite what the NRA says, the primary cause of gun deaths is, of course, guns
Olympian
Latino voter discrimination claim in Franklin County lands at WA state Supreme Court       
Peninsula Daily News
Port Angeles City Council approves pay raise
Publicola
Finally Addressing Blake Decision, Legislature Passes Punitive Drug Possession Bill (Robinson, Hasegawa, Pedersen, Saldana, Alvarado, Chopp, Davis, Macri, Pollet, Ryu, Santos, Street, Simmons, Goodman, Dhingra)
Puget Sound Business Journal
300 units of affordable housing proposed for Tacoma's Dome District
SBA has charged off billions in PPP loans so far
Seattle Medium
Non-English Speaking Immigrants In Seattle Struggle To Access Services

Seattle Times
New $800M sustainable aviation fuel plant planned for Washington state (Billig)
WA expands role of dental therapists, hoping to improve oral health
Editorial: Now comes hard work of making drug treatment available in WA
Spokesman Review
Canadian wildfires bring unhealthy smoke to Spokane region
Black man's resisting arrest conviction overturned by Court of Appeals; judge says case is indicative of racism in Spokane County
Washington Post
The short life of Baby Milo
Yakima Herald-Republic
Yakima City Council authorizes $125,000 for second daily Sea-Tac flight
Required recess, more special education funding among changes approved by WA lawmakers
Broadcast
KOMO 4 TV (ABC)
Attorney General embarks on new approach to organized retail theft
How is the fentanyl crisis impacting Washington first responders?
Seattle mayor signs legislation to renew, expand Metropolitan Improvement District 
SCOTUS sides with social media, leaves Section 230 intact in big win for big tech
KUOW Public Radio
Will WA's new drug law help or hurt people struggling with addiction?
Seattle schools approves budget plan, but hard choices remain ahead
How bad was the pandemic on WA students? It depends on where you live, study says
KXLY (ABC)
Spokane takes a different approach to policing: Behavioral Health Unit
Q13 TV (FOX)
King County Public Health response to gun violence includes targeting data-driven hot spots
Univision Seattle
¿Paga el almuerzo escolar de sus hijos? Es posible que no tenga que hacerlo en 2024-2025  (Mena, Riccelli)
Web
Crosscut
Washington labor market still 'resilient' amid recession concerns
---