Immigrant detainees resort to hunger strikes in protest of conditions at Tacoma facilityOn a side street in Tacoma, wedged between railyards and the Puyallup River just off Interstate 5, sits the Northwest Detention Center, one of the largest federal immigrant detention facilities in the nation. It's privately run, long-mired in controversy and as of Friday, about 100 detainees there were refusing meals to protest conditions at the site. Hunger strikes have become common at the detention center, with six already this year, according to Maru Mora Villalpando, founder of La Resistencia. The grassroots organization, led by undocumented immigrants, wants the facility closed and has organized a rally outside the gates every night during the current hunger strike, which has gone on for about six days. Continue reading at Washington State Standard. (Grace Deng/Washington State Standard)
---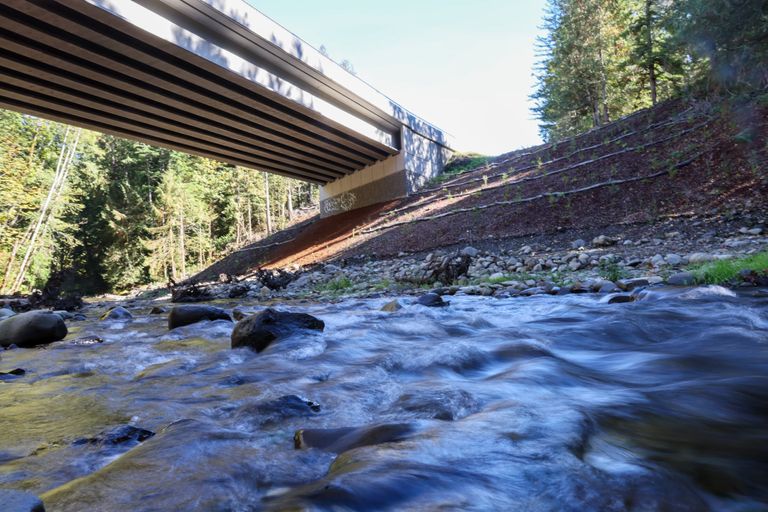 Huge spike in costs to help salmon could derail WA transportation budget
Come January, lawmakers will face a surprise that will strain Washington's transportation budget for years: an up to $4 billion increase in the cost of complying with a court order to improve salmon passage under state highways. It's an eye-watering sum, doubling the size of current estimates, that could force difficult questions about the future of some transportation projects. But, facing a deadline imposed by a federal judge in a lawsuit brought by Washington tribes, the Legislature may have no choice but to act, and soon. Continue reading at The Seattle Times. (Kevin Clark/The Seattle Times)
---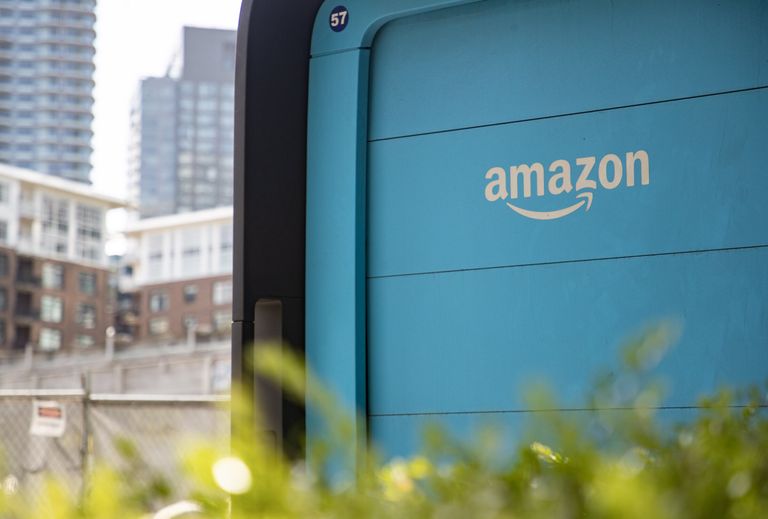 Amazon forced drivers to work at dangerously fast pace, WA regulator says
Delivery drivers at a Seattle-area Amazon warehouse are required to load vans at a dangerously fast pace, Washington's Department of Labor and Industries alleged. At Amazon's Sumner facility, drivers have to load their vans in a "manner and timeframe" that leads to a high or very high risk of lower back injury, the department claims in a previously unpublicized citation issued in June. Continue reading at The Seattle Times. (Luke Johnson/The Seattle Times)
---
Print
Aberdeen Daily World
November is family caregiver's month
Bellingham Herald
Old-growth trees live another day as controversial Bellingham townhome development hits pause
Would a safe-driving refresher test when we renew licenses save lives on WA roads?
Capital Press
NAWG: No new farm bill before spring
USFWS proposes shooting 400K invasive barred owls to save spotted owl
The Daily News
Longview Public Library launches pre-K reading program
Everett Herald
Starbucks workers in Everett, Marysville join national strike
Snohomish County funds Spanish voters' pamphlets, but not ballots — yet
Sen. Bernie Sanders says 'We must stand' with Providence Everett nurses
On National Adoption Day, 11 Snohomish County families grow by 1
Comment: What Providence's treatment of nurses means for patients
Islands' Weekly
Washington residents wait in darkness for Congress to end daylight savings
Mercer Island Reporter
City council eyes 2024 with approval of State Legislative Priorities
News Tribune
2nd juror in Tacoma police trial falls ill. Judge postpones proceedings
Woman who was hit by gunfire during Friday standoff with police in Bremerton has died
Pierce County homicide suspect who barricaded himself in Bremerton now dead, police say
Traffic camera fines can be $250 in this Pierce County city. Here's where they're planned
Op-Ed: Have you seen the turnout for Pierce County's election? So many missed opportunities
Olympian
Thurston County judge rules in favor of lawmakers' privilege to withhold records
Students, parents and teachers plead for OSD to keep schools open
Op-Ed: Would a safe-driving refresher test when we renew licenses save lives on WA roads?
Op-Ed: We must help Thurston tenants without driving local landlords out of business
Puget Sound Business Journal
End of key tax provision could spell doom for some businesses
Seattle Medium
Washington State To Purchase 9,000 Acres of Forestland in Wahkiakum County
Seattle Releases Generative Artificial Intelligence Policy Use For City Employees
Seattle Times
Amazon forced drivers to work at dangerously fast pace, WA regulator says
Huge spike in costs to help salmon could derail WA transportation budget (Fey)
Judge rules WA lawmakers can withhold documents via 'legislative privilege'
Safety advocates call for changes to 'Seattle's most dangerous corridor'
Makah Tribe may soon exercise right to hunt gray whales off WA coast
Police fatally shoot homicide suspect during Bremerton standoff; woman at scene also dies
Tri-City Herald
Big Tri-City overpass project just got more expensive. Extra $3M 'heartburn' for council
Washington Post
UAW workers ratify contracts with Big 3 automakers
Seniors made up 63 percent of covid hospitalizations earlier this year
World's richest 1% pollute more than the poorest two-thirds, Oxfam says
China vows to crack down on fentanyl chemicals. The impact is unclear.
The fierce battle over junk fees that cost consumers billions of dollars a year
WA State Standard
Online schooling for Washington's youngest students is on the rise
Democrats urge feds to update banking 'red flags' on legal marijuana businesses
Immigrant detainees resort to hunger strikes in protest of conditions at Tacoma facility
Wenatchee World
Stormwater bills going up in Wenatchee
Chelan Douglas Regional Port Authority re-ups lobbying firm contract with familial tie
Broadcast
KING 5 TV (NBC)
Hilltop Heritage students voice safety concerns following lockdowns prompted by 'Kia Boyz'
Cannabis users appear to be relying less on conventional sleep aids, according to new Washington State University study
Microsoft hires OpenAI founders to lead AI research team
Seattle rabbi speaks out after suspicious envelope delivered to synagogue
KIRO 7 TV (CBS)
'Not in our name': Hundreds rally at Space Needle to demand Gaza ceasefire
KOMO 4 TV (ABC)
Climate change is hastening the demise of Pacific Northwest forests
Potential toll hike for I-405 and SR 167 could come as early as February 2024, WSDOT says
Western gray squirrels uplisted to endangered status due to Pacific Northwest habitat loss
KNKX Public Radio
Volunteers help sagebrush, wildflowers grow back after fires
KUOW Public Radio
Seattle ties record for homicides set in the 1990s
Should Seattle expand involuntary commitment for mental health and addiction?
NW Public Radio
WSU Student workers could go on strike before final exams, end of semester
Volunteers helping sagebrush, wildflowers grow where fires burned
Workers at Tacoma Art Museum vote unanimously to unionize
Western gray squirrels now considered 'endangered' in Washington
Q13 TV (FOX)
City of Burien threatens potential legal action against church for homeless encampment
Web
Cascadia Daily News
Downtown workers don't feel prepared to handle crisis on their doorsteps
Housing project proposal that irked environmentalists shifts hands
Crosscut
City Council amended Seattle's $7.8B budget. Here's what's changing
MyNorthwest
Nurses return to work at Providence Medical Center-Everett
Meth: The other drug on the streets, and how it's becoming more dangerous
The Stranger
Slog AM: Drama at OpenAI, Temporary Ceasefire Talks Progress, Shakira Reaches Deal in Tax Fraud Case
West Seattle Blog
Endings and beginnings at Alki Community Council's November meeting
Saving, and loving, Longfellow Creek and its salmon
---
---