The science is clear: climate change poses significant risks to our economy, our health, and our quality of life. The most recent National Climate Assessment, a federal report prepared by hundreds of scientists, details the disruptive impacts anticipated in the United States and the Pacific Northwest if we don't take action now to cut greenhouse gas emissions.
I'm working with the Governor's office and legislative climate leaders on several bills that would help move our state toward a cleaner future are making their way through the House.  The legislation is moving through House Committees, and could soon be voted on by the full House.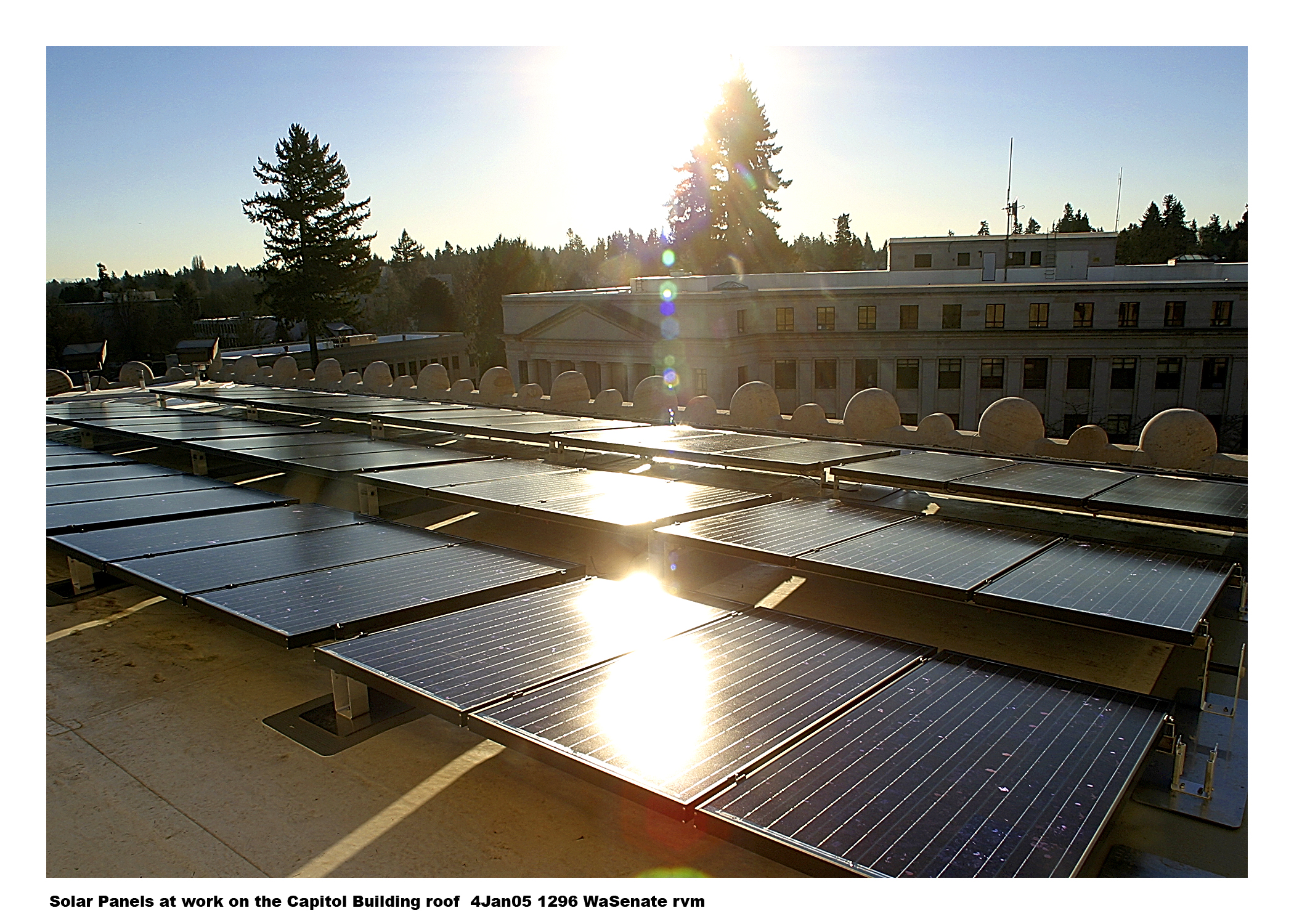 Here's where they currently stand:
Increasing Energy Efficiency (HB 1257): The fastest-growing source of emission
s in Washington is emissions from buildings. That's why I have introduced this bill to increase their energy efficiency. By retrofitting old buildings and updating standards for new ones, we can cut carbon emissions quickly and economically, while creating good-paying jobs. Our bill is scheduled for possible executive session next week.
Clean Fuel Standard (HB 1110): Addresses our state's biggest source of greenhouse gas emissions – the transportation sector. Transportation represents 45 percent of our emissions. A clean fuel standard would improve local air quality and provide economic benefits to Washington communities by increasing demand for biofuels produced here. The bill advanced out of the Environment & Energy Committee last week and is now scheduled for a vote in the Transportation Committee on February 13.
100% Clean Electricity (HB 1211): This bill will help transition our state to a clean energy future by removing carbon emissions from the generation of electricity. It requires utilities to gradually transition away from fossil fuel-generated electricity, setting a preliminary "coal elimination" deadline of 2025, and a final "clean grid" deadline of 2045. The bill was advanced out of the Energy & Environment Committee the evening of February 5, and is now before the House Finance Committee. (NOTE: Many of you have called and emailed my office regarding Representative Peterson's amendment, which tightens the compliance timetable while providing the utilities protection from being over-penalized. Rest assured, I'm supporting this amendment.)
Phasing out super pollutants (HB 1112): Hydrofluorocarbons, or HFCs, are primarily used in commercial and industrial refrigerants. They are known as "super pollutants" because they can be thousands of times more damaging to our climate that carbon dioxide. This bill phases out HFCs in our state and transitions to alternatives. It was voted out of the Environment & Energy Committee last week and is now in the Appropriations Committee. That committee could advance the bill as early as next week.
Abiding by the Paris Climate Agreement (HB 1113): The Paris climate agreement was an unprecedented collaboration between almost every nation in the world to address the global threat of climate change. In 2017, the Trump Administration withdrew the United States from the agreement. This bill simply aligns Washington's greenhouse gas emissions limits with those established by the US's commitment to the Paris Climate Agreement. This bill has also been advanced out of the Energy & Environment Committee, and is now before the Appropriations Committee.
I'll keep you up to date as these bills move through the committee process and to the full House for passage.
---