A treatment-oriented approach to reducing domestic violence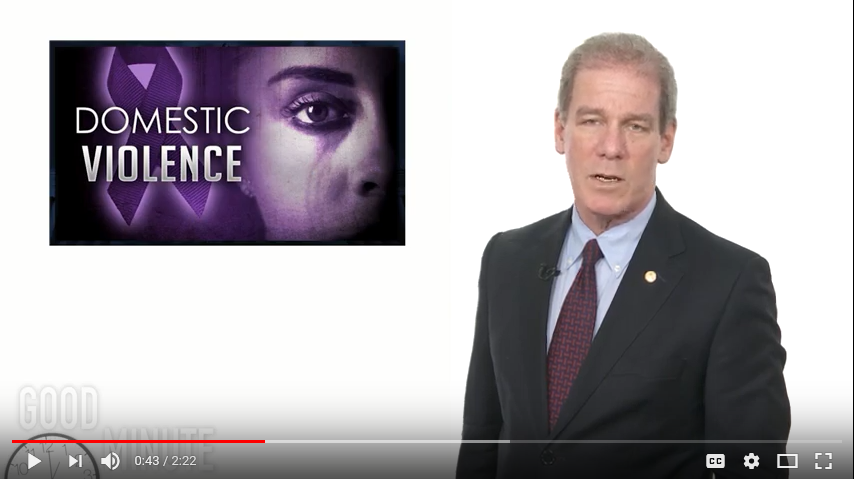 Domestic abusers subject their victims to a cycle of abuse, and recent research has shown that the current system isn't doing enough to end that cycle and protect those victims and families.
Here in Washington state, the most common response to a domestic violence case is to put the offender in domestic violence treatment. Unfortunately, for years there has been a "one size fits all" approach to treatment, which has proved inadequate. In fact, a recent study found that traditional domestic violence treatment is ineffective.
That's why I've introduced House Bill 1517, which will improve treatment programs and give courts the tools they need to assess the risk of domestic violence defendants who come before them.
Learn more about this new treatment-oriented approach and how it will help courts and treatment providers make informed sentencing and treatment decisions, reduce repeat offenses by domestic abusers, and close critical safety gaps in my latest video update.
Mark your calendar: 45th District Telephone Town Hall!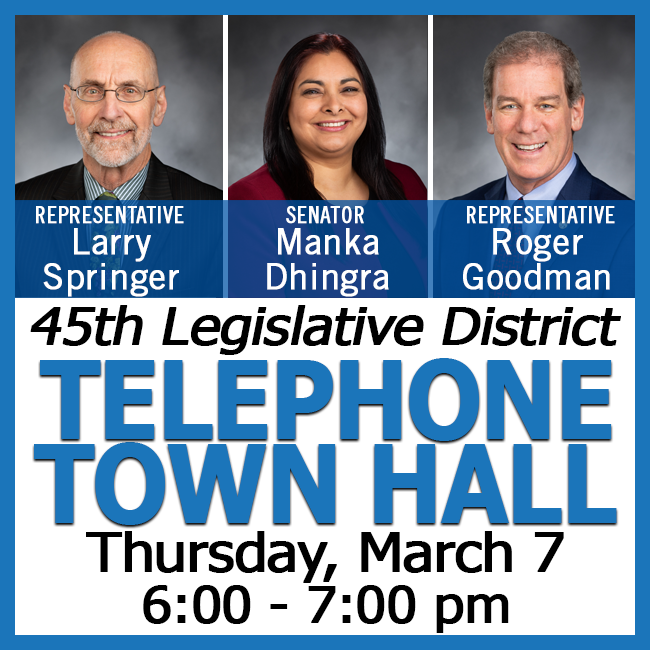 Join your 45th District legislators on Thursday, March 7, at 6 PM for a telephone town hall!
Calls will go out to thousands of homes throughout the 45th Legislative District. We invite you to listen live and ask us questions on issues ranging from education, healthcare, and juvenile justice to transportation, behavioral health, housing, and climate change.
If you don't have a landline or don't receive the call, you can still participate by dialing 877-229-8493 and using ID Code 116292.
Alternatively, you can live-stream the town hall online: 45th LD Telephone Town Hall
As always, feel free to reach out if you have questions, comments, or ideas!
All best wishes,



Roger Goodman
Representative, 45th District
Washington State Legislature
---