Rethinking Juvenile Justice
Recent research shows that the brain continues to develop until around age 25. That's why young people can often be impulsive, engage in risky behaviors, and are more vulnerable to outside influences, like peer pressure. Yet, in the criminal justice system, young people who commit serious crimes are often treated as adults, rather than the juveniles that they are.
Young people who serve their sentences in adult jails face significant barriers to housing, education and employment after release, which contributes to their high re-offense rate.
By keeping young offenders in a rehabilitation setting, we can reduce costs, reduce crime, and increase public safety. That's why I've sponsored House Bill 1646, which will allow youth convicted in adult court of certain crimes committed while under 18 to stay in a juvenile rehabilitation facility until the age of 25. I'm pleased to report it passed the House last week with strong, bipartisan support!
Learn more about the benefits of keeping young offenders in a rehabilitation setting with access to supportive services, vocational training and general education, in my latest video update.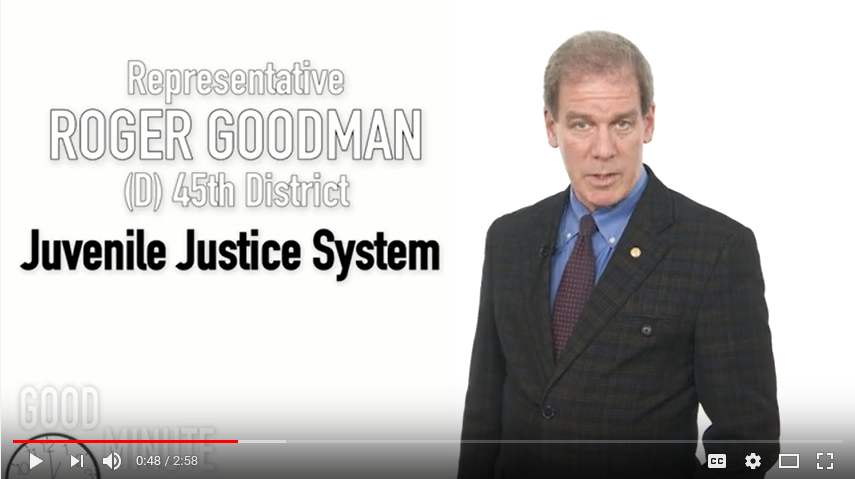 Join us for the 45th District Town Hall!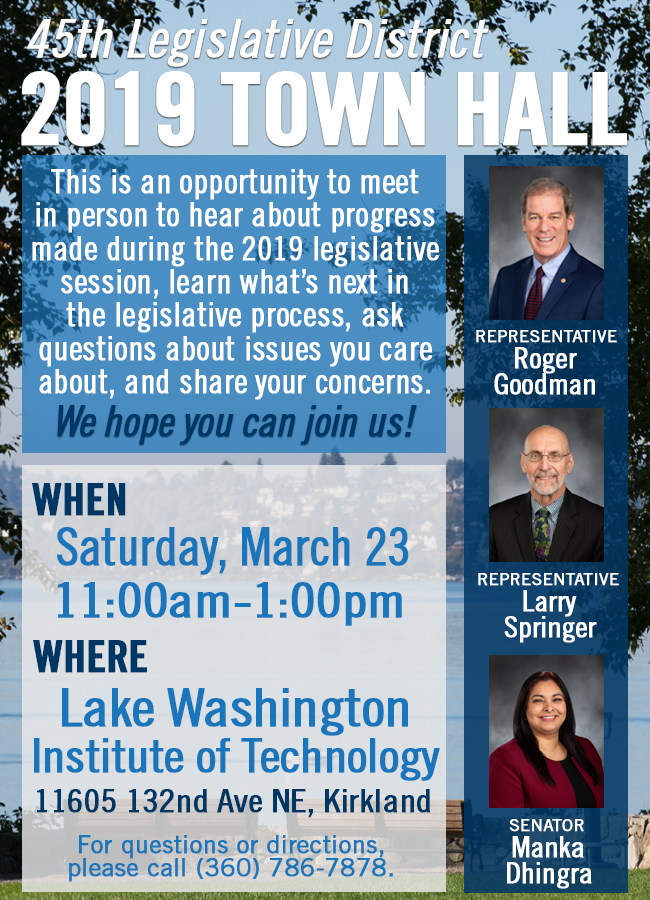 On Saturday, March 23, Sen. Dhingra, Rep. Springer, and I will be hosting a town hall at Lake Washington Institute of Technology (11605 132nd Ave NE, Kirkland) from 11:00 am to 1:00 pm.
We will give you an update on the current legislative session, hear what's on your mind, and take your questions on issues that matter to you, such as education, healthcare, public safety, transportation, the environment, and the economy.
I hope you'll join us!
As always, feel free to reach out if you have questions, comments, or ideas!
All best wishes,



Roger Goodman
Representative, 45th District
Washington State Legislature
---