Highlights of the 2019 Legislative Session
The 2019 legislative session saw many major accomplishments. We passed three budgets – operating, transportation, and capital – before finishing on time. The budgets included a significant investment in behavioral health, expanding our capacity to address the mental health crisis and to treat substance use disorders. Other investments include funding for special education, more counselors in schools, and expanding eligibility for pre-school programs (a bill that I sponsored), as well as affordable housing and essential safety net services.
In addition to making critical investments, the Legislature passed historic legislation this year, including the new, first-in-the-nation Workforce Education Investment, which will help prepare more Washington students for family-wage jobs and the jobs of the future. We also passed Cascade Care, which will expand access to affordable, and reliable health care; passed the Long-Term Care Trust Act, which is the nation's first long-term care insurance benefit; took significant action to address the greatest threats to our vulnerable orca population; and continued to lead the nation in addressing climate change.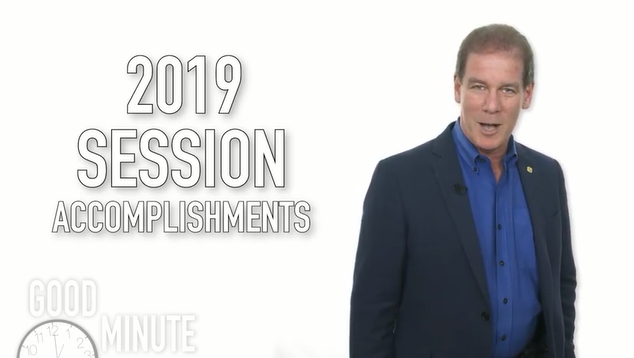 As Chair of the House Public Safety Committee, I oversaw the passage of many significant reforms to help keep our communities safe. The session got off to a running start with the passage of consensus language to clarify and strengthen Initiative 940, which addresses police use of deadly force. We also passed legislation to help former prisoners who have turned their lives around to vacate prior convictions off their records, to help victims and survivors of sexual assault get justice, to test thousands of rape kits, and to expand treatment for domestic abusers.
In the area of juvenile justice, I passed a landmark bill which will give young adults a better chance at success by allowing them to remain in juvenile rehabilitation facilities until age 25 instead of sending them to adult prison, as well as legislation allowing for much earlier intervention for kids in trouble with the law.
We accomplished all of this and so much more. Check out my latest video update to learn more about the successful 2019 legislative session!
---
Please feel free to continue reaching out during interim if you have questions, comments, concerns, or ideas!
All best wishes,



Roger Goodman
Representative, 45th District
Washington State Legislature
---