Dear Friends and Neighbors,
We're almost at the half-way point of the 2020 legislative session. This session we are considering several important measures related to housing, education, environmental protection, health care and community safety. Here are a few of the topics we're tackling:
Helping Students Return to School From the Justice System
Students who have gotten in trouble with the law are most vulnerable when they return back to school. They could either reintegrate successfully or face a hostile environment that could reinforce their negative life choices. In this week's Goodminute I discuss the steps the Legislature is taking to help students who have run afoul of the law return to school successfully.
---
Telephone and In-Person Town Halls
45th District Telephone Town Hall
Thursday, February 20, 6 – 7 p.m.
You should get a phone call at 6 p.m. on Thursday, February 20. All you need to do is stay on the line to participate. Press *3 at any time to ask a question. To be sure you are called, you can sign up ahead of time online by going to http://vekeo.com/WHDC45. The town hall will last until 7 p.m.
If you do not receive the call, you can still participate by
dialing 877-229-8493 and using ID Code 116292, or
45th District Town Hall
Saturday, February 22, 11 a.m. – 1 p.m.
Lake Washington Institute of Technology
West Building, Room 404
11605 132nd Avenue NE
Kirkland, WA 98034
Campus map: https://www.lwtech.edu/about/directions/docs/lwtech-kirkland-campus-map.pdf
Driving directions: https://www.lwtech.edu/about/directions/
Securing Washington State's Election System
Bad actors are not focused solely on disrupting our federal elections. Every day there are hackers from outside our country targeting Washington's election system. In fact, Russian hackers targeted Washington state prior to the 2016 election. Thankfully, those attempts were unsuccessful.
We've taken many steps to ensure access to our democracy, such as removing barriers to the ballot, boosting voter registration, and ensuring fair and accurate representation. Now it's critical that we take steps to guard against foreign actors who aim to undermine the integrity of our electoral system.
Last Thursday, the House passed election security legislation sponsored by my colleague, Rep. Gael Tarleton, with overwhelming bipartisan support! The bill requires the Secretary of State, the Attorney General, and the Chief Information Officer to consult with county auditors to identify instances of security breaches in elections systems and data and determine whether the source of any breaches are foreign or domestic entities. It also requires the Secretary of State to report to the Legislature when security breaches happen and give options to increase the security of our elections systems.
We know that our election networks and data are under constant threat of being hacked. It is essential for Washington's election officials and the Legislature to have the capacity to protect our infrastructure and thwart these attacks.
Helping Teen Parents and Their Kids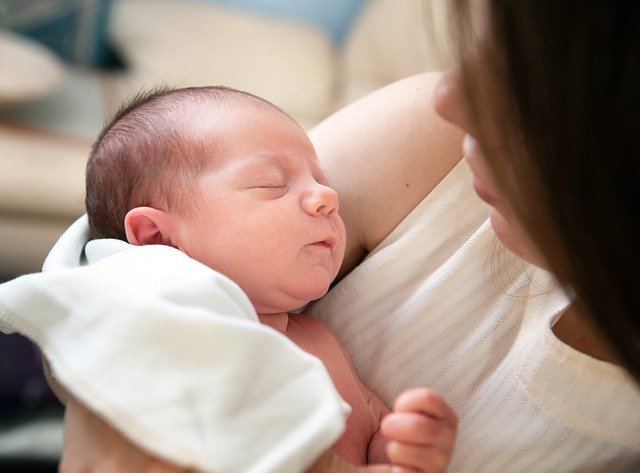 Teen parents need help just as much help as other parents – sometimes they need even more! This week in the Human Services and Early Learning Committee we voted in favor of HB 2455 so parents who are still in high school can easily get themselves and their kids into school and out of poverty.
To qualify for state supported childcare programs, people must meet certain work requirements. This bill would ensure that if a parenting student is going to school full-time or pursuing their GED, then that counts as their work. Moreover, this bill requires school districts to provide transportation options to teen parents and their children so that they can both get to school on time.
This is an opportunity to break intergenerational poverty for some families. We know that if parents don't finish school, their kids are dramatically less likely to finish school as well. By making it easier for teen parents to get to school and improving access to early learning for their kids, high school students who have kids can focus on learning with the peace of mind that their kids can, too.
As always, please reach out if you have questions, comments, or ideas.
All best wishes,



Roger Goodman
Representative, 45th District
Washington State Legislature
---