Dear Friends and Neighbors,
Yesterday we reached a big milestone in the legislative session, the House of Origin cutoff. We will not pass any more House Bills. The rest of the session we will focus on hearing and then voting on bills that the Senate has passed. Tonight is also the 45th District Telephone Town Hall. Our phone system will call out to landlines in the district. All you have to do is answer the call and listen in. If you don't have a landline you can find more information below.
Clean Slate Act
On Tuesday, the House passed the Clean Slate Act. This bill gives people with criminal records that have paid their debt to society and changed their life a second chance. Learn more in this week's Goodminute.
---
Telephone and In-Person Town Halls
45th District Telephone Town Hall
Thursday, February 20, 6 – 7 p.m.
You should get a phone call at 6 p.m. on Thursday, February 20. All you need to do is stay on the line to participate. Press *3 at any time to ask a question. To be sure you are called, you can sign up ahead of time online by going to http://vekeo.com/WHDC45. The town hall will last until 7 p.m.
If you do not receive the call, you can still participate by
dialing 877-229-8493 and using ID Code 116292, or
45th District Town Hall
Saturday, February 22, 11 a.m. – 1 p.m.
Lake Washington Institute of Technology
West Building, Room 404
11605 132nd Avenue NE
Kirkland, WA 98034
Campus map: https://www.lwtech.edu/about/directions/docs/lwtech-kirkland-campus-map.pdf
Driving directions: https://www.lwtech.edu/about/directions/
Protecting Victims of Domestic Violence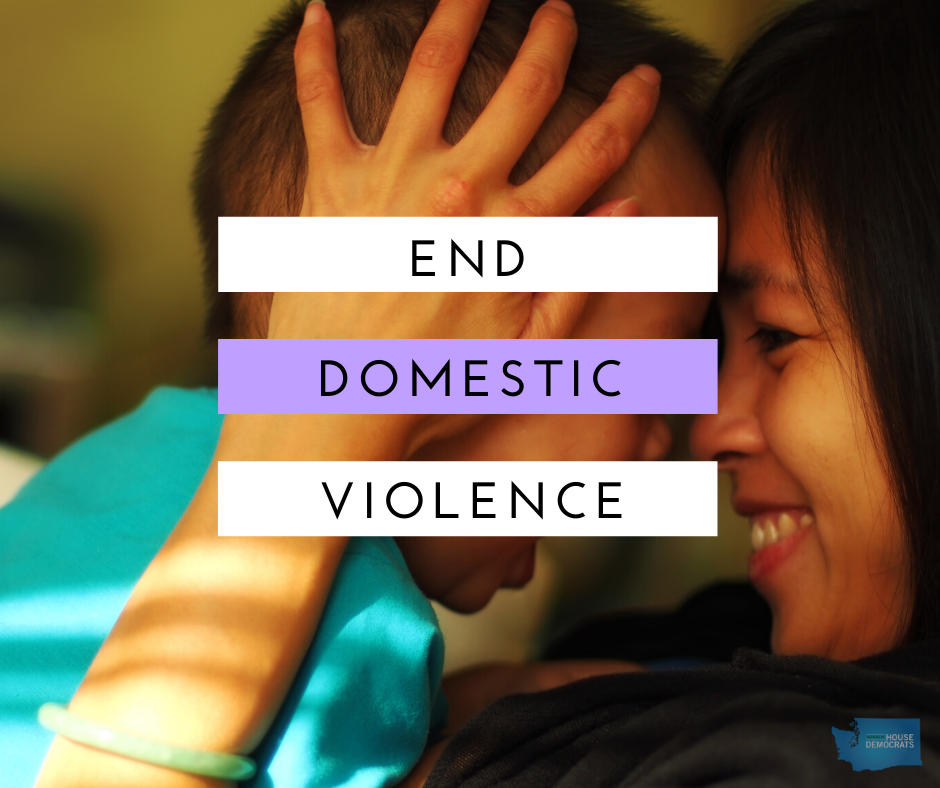 Each year in Washington there are over 50,000 incidents of domestic violence. In 2017 this included 51 murders. We also know that the presence of a firearm in a domestic violence situation increases the risk of homicide by 500%. That is why domestic abusers are routinely ordered by courts to surrender their firearms. Unfortunately, our courts currently do not have a strong system to ensure that someone who has been ordered to surrender their weapons has actually surrendered all of their weapons.
To combat this problem, the Legislature is considering House Bill 2622, which establishes compliance hearings that can be requested by the prosecutor, the petitioner, or the courts themselves. This provides Washington's protection order system with some teeth to ensure that we are getting weapons out of the hands of people who have been deemed too dangerous to possess them. If the court finds probable cause that weapons were not surrendered, it instructs them to initiate contempt proceedings. Weapons and domestic violence are a deadly combination. This bill creates a system that will make sure a court order to surrender weapons is followed. It will protect victims of domestic violence and hold abusers accountable.
As always, please reach out if you have questions, comments, or ideas.
All best wishes,



Roger Goodman
Representative, 45th District
Washington State Legislature
---