Join us for a COVID-19 Telephone Town Hall with Congresswoman Suzan DelBene, Senator Manka Dhingra, and Public Heath — Seattle & King County
WHO: Sen. Manka Dhingra (D-Redmond) and Reps. Roger Goodman (D-Kirkland) and Larry Springer (D-Kirkland) of the 45th Legislative District will be joined by Congresswoman Suzan DelBene (D-Medina) and Ingrid Ulrey, subject matter expert for Public Health — Seattle & King County.
WHAT: A live Telephone Town Hall event.
WHEN: Wednesday, May 6, 6:00 – 7:30 P.M.
WHERE: Your own home! Our automated system will call out to landlines in the district. All you have to do is accept the call and press *3 to ask questions.
Sign Up: If you don't have a landline, you can sign up to be called when the event begins here, https://vekeo.com/WHDC45/.
WHY: Your elected officials and public health officials will answer questions on the effort to fight COVID-19 as well as how we will recover from this unprecedented challenge.
Gradually Re-Opening
Construction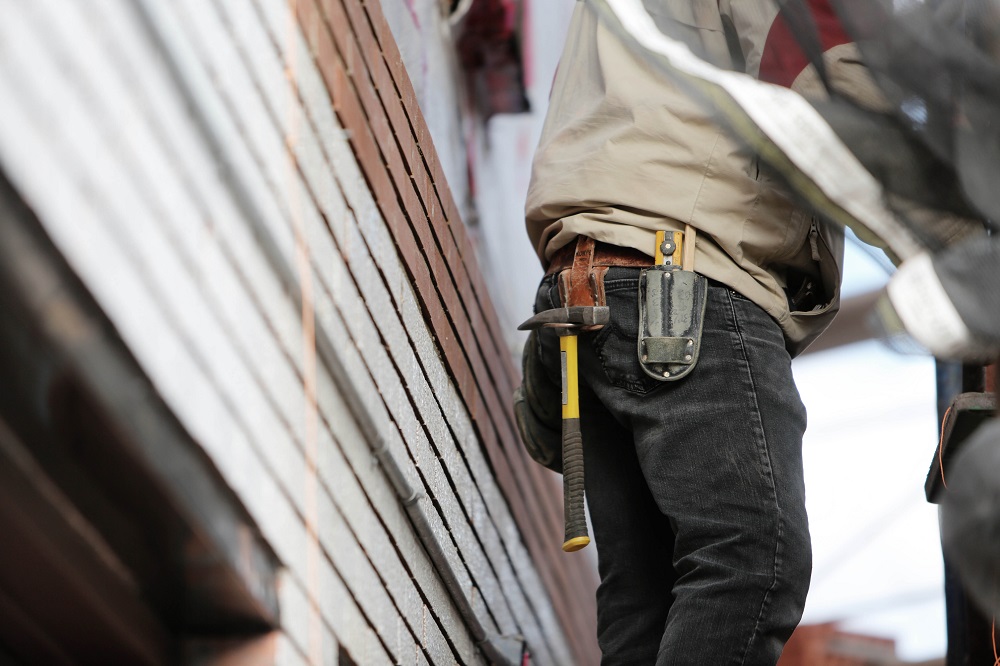 Last Friday, the Governor announced that low-risk construction projects can re-start as long as they follow job site requirements designed to keep workers safe. These site requirements were developed in conjunction with an industry task force composed of building companies, general contractors, state workers, and trade union representatives. Requirements to re-start work include safety training, physical distancing, adequate PPE, sanitation and cleanliness, monitoring for symptoms, and logging job site visitors.
If you have questions about how to comply with these new construction guidelines, contact the state's Business Response Center or consult this Frequently Asked Questions document. If you are a worker and have a complaint about workplace health or safety, please call the Department of Labor and Industries Call Center at 1-800-423-7233.
Recreation Activities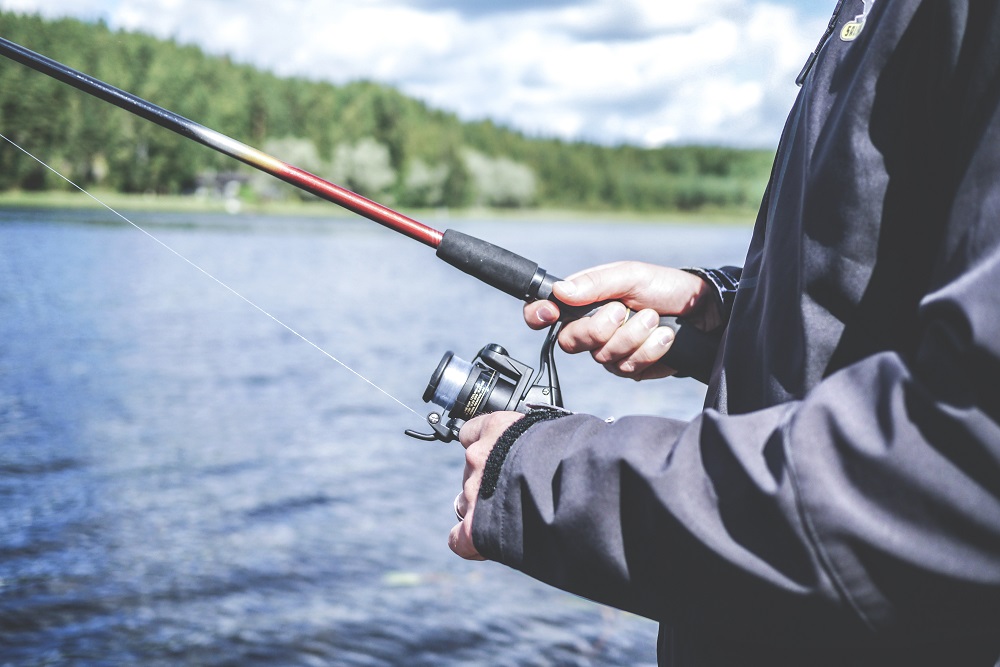 Over the past month, one of the things we have missed the most is the ability to get outside and explore our state parks and lands. While these closures were essential for halting the spread of the virus throughout the state, it has been a long month without a walk in the woods.
On Monday, Gov. Inslee announced that state recreation lands will partially re-open on Tuesday, May 5. This includes day use of certain state parks, recreational lands managed by the Department of Natural Resources, boat ramps, fish and wildlife areas, hunting areas, and golfing. Golf will be restricted to twosomes unless all four members are immediate family. Seasonally appropriate hunting and fishing seasons will be open. Check DNR's website for more details.
Anyone participating in these activities should wear a mask and practice social distancing at all times. Some activities will take longer to get back to including camping, clamming, shell fishing, and group sports. State beach parks will remain closed at this time to discourage crowding and local jurisdictions will have the option of putting more stringent restrictions into place. Recreational fishing on the Pacific coast will also remained closed at this time.
See the graphic below for helpful tips on how to recreate responsibly.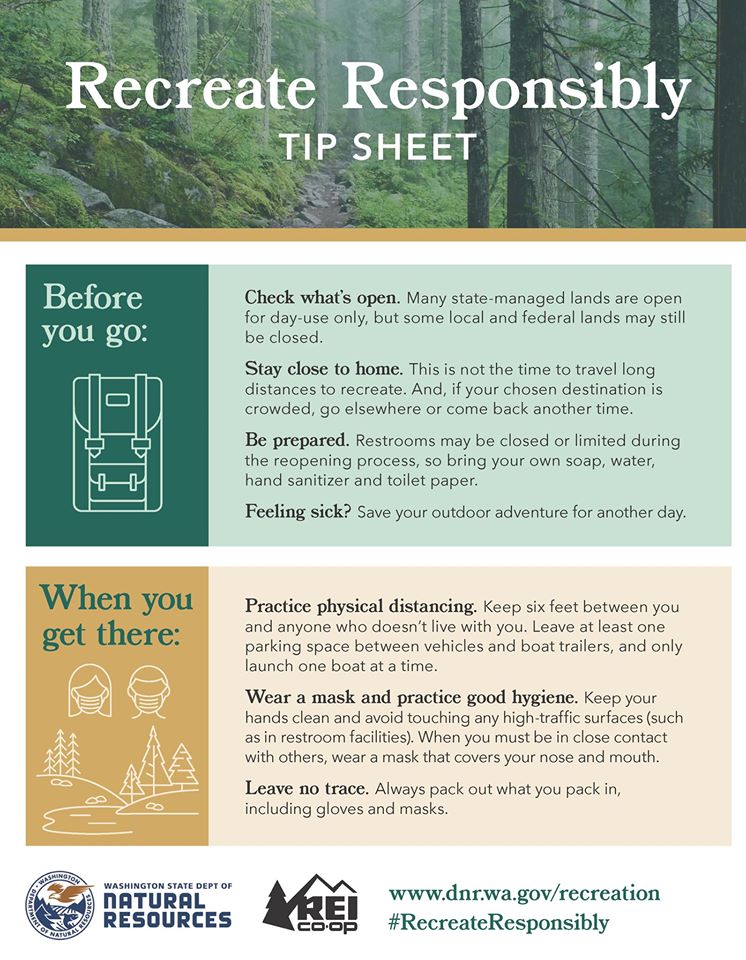 ---