Dear Friends and Neighbors,
The 2021 legislative session is upon us. With the pandemic still raging arounds us, this year is going to look a little different. While the arrival of the vaccine has given me hope for the future, we will have to hold on for a little while longer. In order to ensure the safety of the public, legislators, and staff we will be holding an almost entirely virtual session this year. Not only will this keep everyone safe, but it will ensure that the Legislature is not distracted from the people's business by a COVID-19 outbreak as we have seen in so many other states.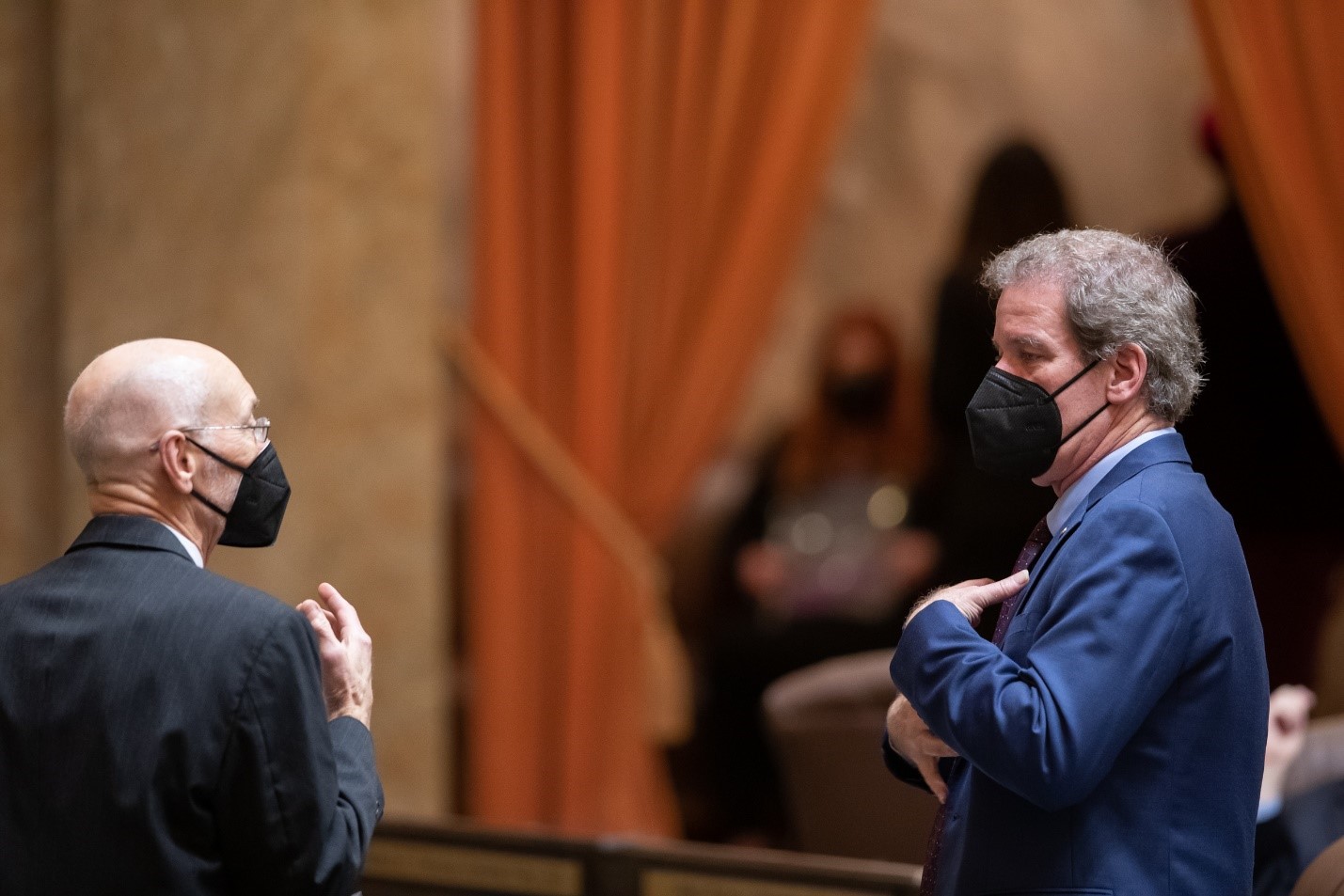 I traveled to Olympia on Monday to vote on a new rules package that will allow us to operate remotely. In order to ensure safety during this one meeting we rotated members through the floor for staggered votes so that we could remain socially distant, wore our masks, and limited the opening day ceremony to reduce the time spent in the House chambers.
While this will certainly be a different legislative session and I will miss the energy of being in Olympia, a virtual session means that participating in your democracy is easier than ever! Every committee will now feature remote testimony and written testimony to the committee will be accepted for the first time. Instead of having to drive to Olympia to weigh in on a piece of legislation, you can testify from the comfort of your living room. I am hopeful that these changes will stay in place long after the need for a virtual session has passed, and that increased avenues for participation in the legislative process will be remain.
Here are several ways that you can stay engaged with what is happening in Olympia and participate in our democracy.
Watch—TVW.org broadcasts all of the debates and votes that happen in the House or Senate, along with committee meetings and other events in the public interest.
Research—Visit app.leg.wa.gov/billinfo/ to look up legislation by lawmaker or topic.
Learn—The whole legislative process, from start to finish, is explained at leg.wa.gov/legislature/Pages/Overview.aspx.
Testify—Visit leg.wa.gov/legislature/Pages/Testify.aspx for an overview of the process. Written testimony is also an option, and you can also email me your story.
Stay informed—Sign up for my legislative e-memo here.
Get in touch—You can reach my office by email Roger.Goodman@leg.wa.gov.
For fans of the Goodminute, fear not! Adjusting to remote filming is taking a little time to set up, but I expect to be back with a new Goodminute next week.
As always, please reach out if you have questions, comments, or ideas.
All best wishes,

Roger Goodman
Representative, 45th District
Washington State Legislature
---