Dear Friends and Neighbors,
The Latest on the COVID-19 Vaccine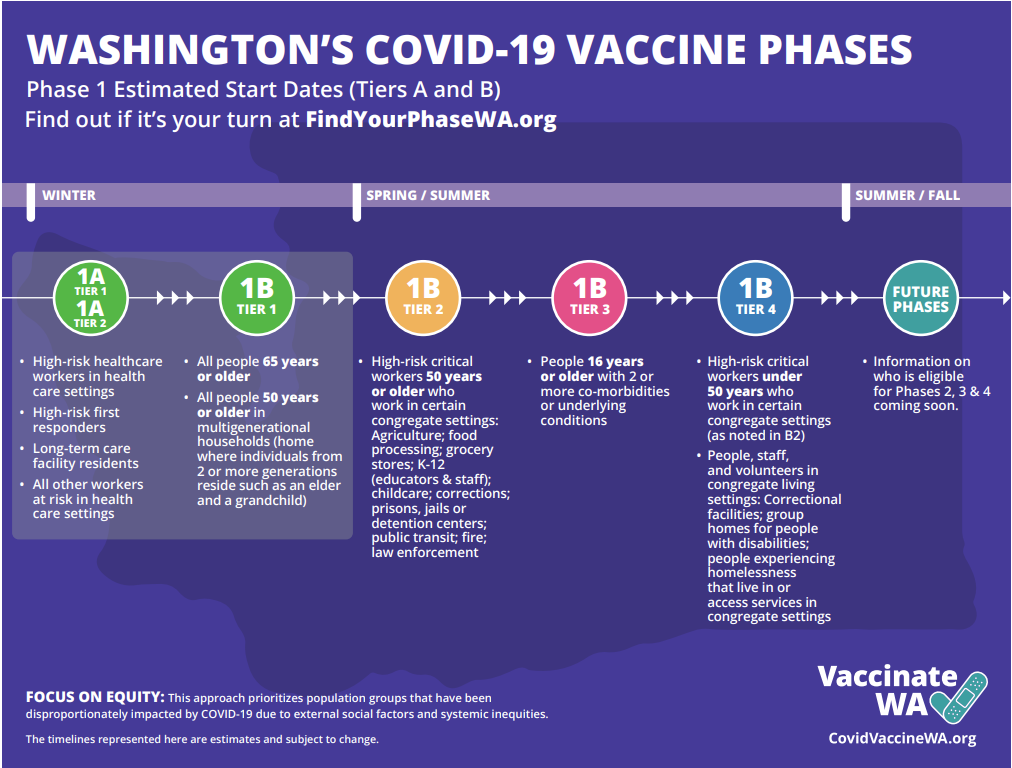 The Governor unveiled an updated COVID-19 vaccine plan earlier this week that aims to vaccinate 45,000 Washingtonians a day. Here's the latest on what to expect:
-Vaccines are being distributed in phases. You can use the Phase Finder online tool to find out if you're currently eligible for the vaccine, or to sign up to get an alert when you are.
-We're in Phase 1B-Tier 1. That means anyone 65 and older, and 50 and older living in a multigenerational household, can get the vaccine. The vaccine is also still available to those who are eligible in Phase 1A, including high-risk health care workers, high-risk first responders and long-term care facility residents. This timeline lays out the phases and estimated start dates.
-The Washington State Department of Health is setting up mass-vaccination sites. Starting next week, there will be four new sites: Spokane Arena in Spokane, the Benton County Fairgrounds in Kennewick, Town Toyota Center in Wenatchee, and the Clark County Fairgrounds in Ridgefield.
-You can follow progress on vaccinations with this COVID-19 vaccine data dashboard developed by DOH and Microsoft.
A Bold Plan to Move Transportation Forward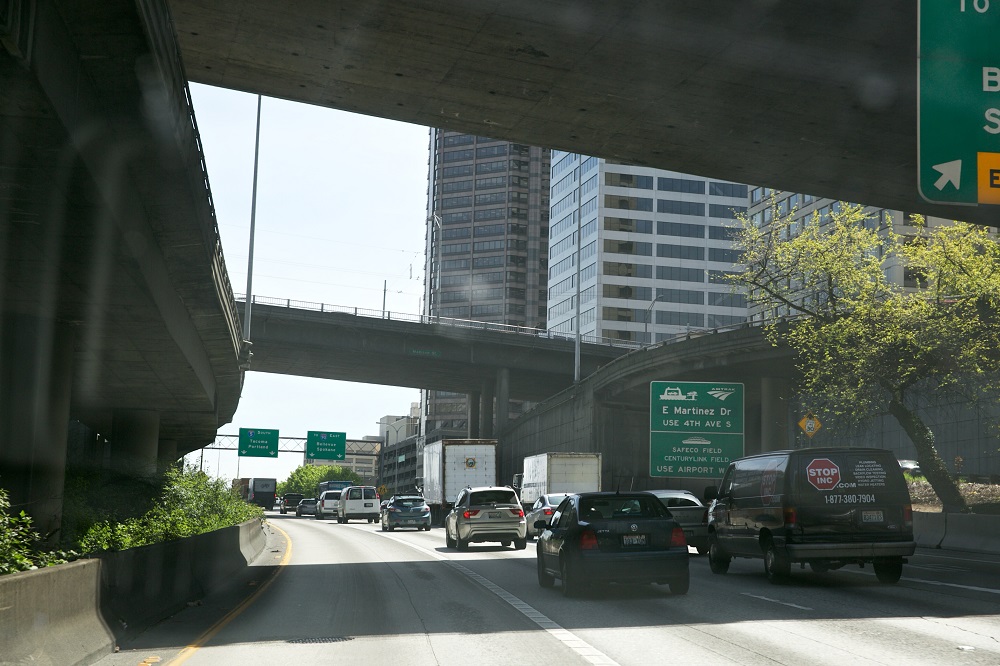 The House Transportation Committee Chair and Leadership has held nearly 90 listening sessions to hear from citizens and businesses on how to improve and transform our state's transportation system. Many of these people and groups had never had the chance to weigh in before, and we wanted to make sure their voice was heard.
This week, we unveiled our response: a bold plan that would invest $26 billion in transportation improvements over the next 16 years. This plan will address major needs, including maintenance and preservation, investing in frontline communities, supporting economic recovery, aggressive carbon reduction, and the restoration of fish passages.
A new wrinkle is a focus on equity, with members from underserved communities given a place on state boards that will help determine projects and policies and help for women and minority-owned businesses to qualify for transportation project contracts. Another unique feature is raising new revenue without borrowing, which will save taxpayers billions of dollars in interest costs.
Among the details:
$6.7 billion in new road-related investments
$1 billion for the Interstate Replacement Bridge connecting Washington and Oregon
Significant investments to reduce carbon, including alternative fuels, electrification of vehicle fleets, and increased spending for mass transit, special needs transportation, and bike/pedestrian projects.
You can find more details about the proposal here.
Protecting Survivors of Violence by Improving the Civil Protection Order System
Washington has a robust civil protection order system that allows victims of domestic violence, abuse, harassment, stalking and other threatening behavior immediate protection apart from the criminal legal system. Washington currently has six different types of civil protection orders: domestic violence protection orders, vulnerable adult protection orders, antiharassment protection orders, sexual assault protection orders, stalking protection orders, and extreme risk protection orders. Crucially, people subject to protection orders are required to surrender their firearms. A July 2019 study found that higher rates of gun ownership associated with higher rates of domestic violence. These laws allow victims of violence protection and peace of mind by immediately removing firearms from their abuser.
The pandemic has highlighted some long-standing barriers to protection for victims of violence or harassment. Often victims are forced to choose between going to court to get a protection order and caring for their child or going to work. Throughout the pandemic, the state has been temporarily removing those barriers by allowing online filing of petitions, electronic service of protection orders, and video and telephone hearings.
I have introduced a major piece of legislation to make those temporary changes permanent and to standardize provisions within the six different protection orders to make the system easier to navigate. The bill, HB 1320, will update the civil protection order system to make it more efficient and effective and allow survivors of violence to access these critical protections without having to decide between their safety and their job. I serve on the House Civil Rights and Judiciary Committee, which will hold a hearing on this bill next week.
Follow me on Facebook!
I now have an official legislative Facebook page. Give me a follow for the latest updates on legislation and the 2021 legislative session.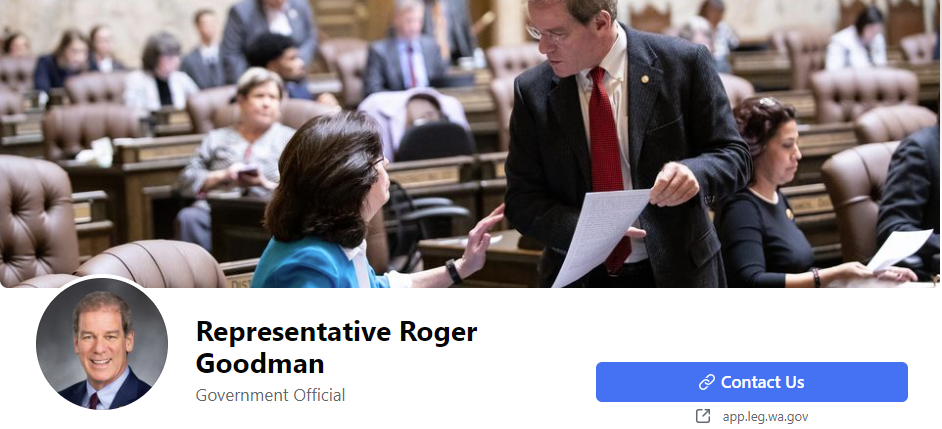 As always, please reach out if you have questions, comments, or ideas.
All best wishes,

Roger Goodman
Representative, 45th District
Washington State Legislature
---