Dear Friends and Neighbors,
Special health care enrollment period

The Washington Health Benefit Exchange (Exchange) opened a special enrollment period on Feb. 15 for Washingtonians. This aligns with President Biden's executive order to re-open the federal health insurance marketplace, giving additional time to Americans still seeking health coverage during the pandemic.
The special enrollment will run for 90 days, ending May 15, 2021. During this time, those currently uninsured, seeking coverage, or enrolled in off-Exchange health insurance (such as health sharing ministries, short-term limited duration plans, or COBRA) can enroll. Current Exchange enrollees will not be eligible for this special enrollment. Visit the Washington Healthplanfinder for more information.
Stepping Up Our Fight Against Wildfires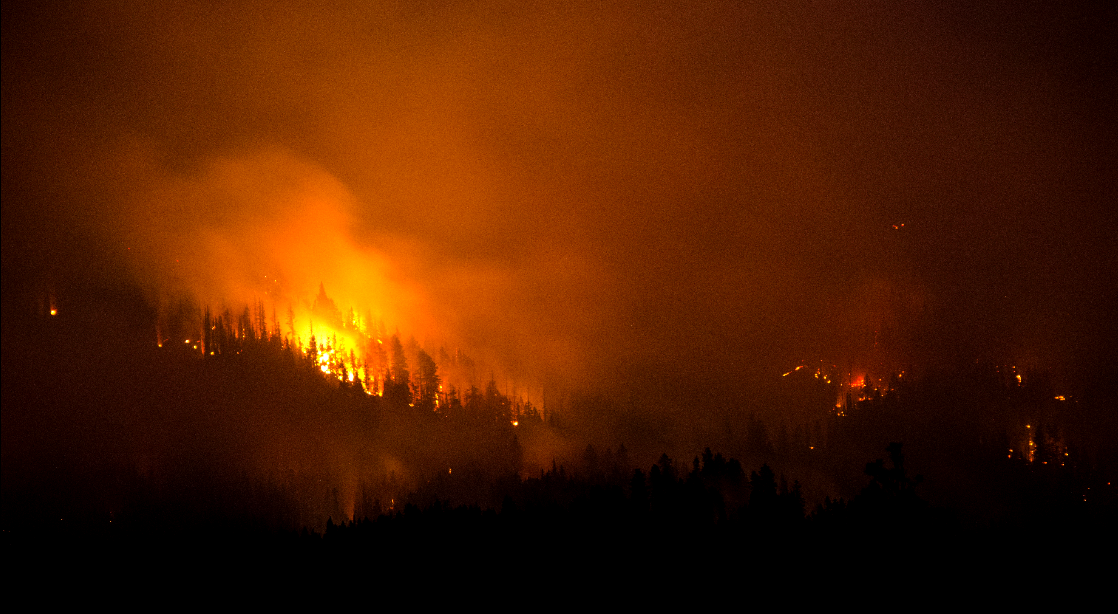 "Wildfire Destroys 80% of Town of Malden" . . . "It is Apocalyptic. Fear and Destruction" . . . "Everything Around Me is Gone." These are real headlines from the waning days of last summer – that hot, dry time of year we've sadly come to know as "wildfire season" here in Washington and throughout the western United States. Every year Washington wildfires take out pastureland and prairies, forests, homes, and businesses. They kill people, wild and domestic animals, and entire ecosystems. And over time they cost our economy billions of dollars.
The destructiveness of these annual fires, and the fact that many of them could be minimized or prevented, are behind my support of legislation to improve the way the state thinks about and deals with wildfires. HB 1168, sponsored by my seatmate Rep. Larry Springer, is a bipartisan plan endorsed by firefighters, business owners, cities and counties, environmentalists, farmers and ranchers, unions, tribes, and Commissioner of Public Lands Hilary Franz, under whose direction much of the newly prescribed work would take place. HB 1168 was recommended for passage by the House Rural Development, Agriculture & Natural Resources Committee last month, and last week the House Appropriations Committee concurred. I hope to see it come up for a vote by the full House soon.
Creating pathways from prison to education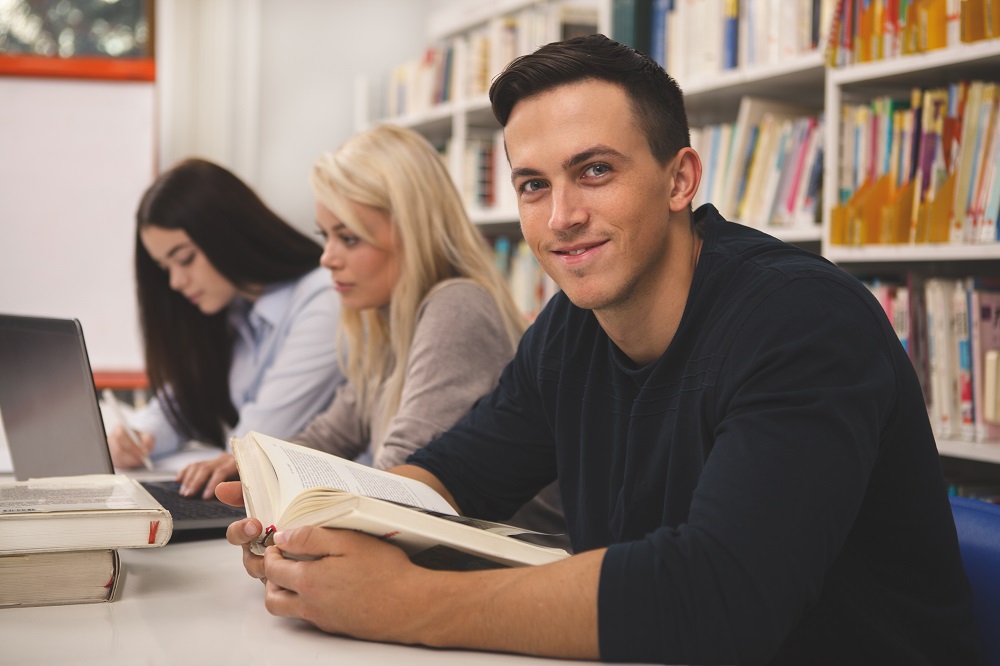 We know that when people who are incarcerated participate in educational programs, they are 43% less likely to return to prison. HB 1044, which passed off the House floor last night with strong bipartisan support, would create pathways from prison to postsecondary education. This bill is an opportunity to reduce recidivism rates, invest in a workforce that wants to contribute to their communities, improve public safety, and save taxpayer dollars.
SAVE THE DATE: 45th District Virtual Town Hall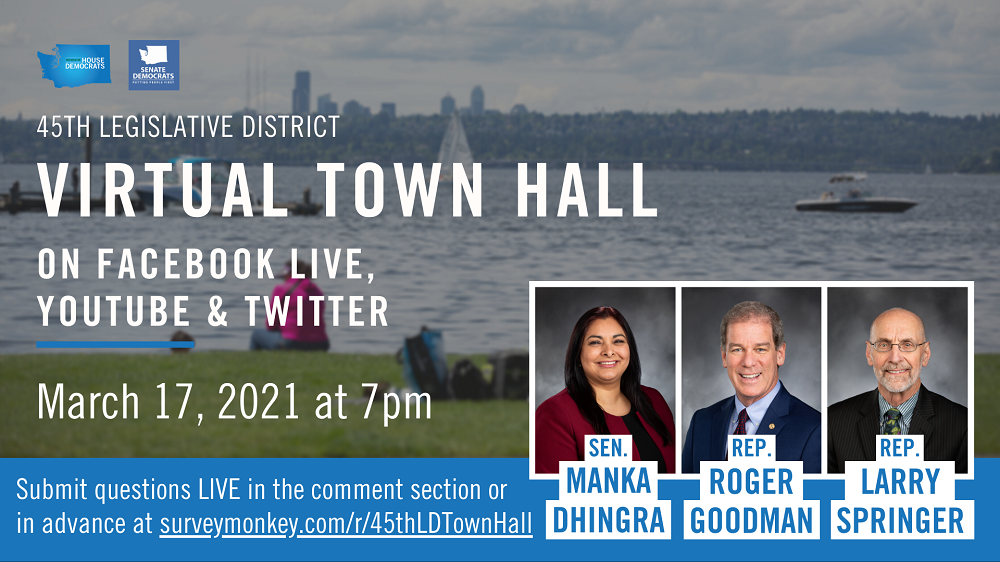 Join us next Wednesday, March 17 for a Virtual Town hall. I will be joining Sen. Manka Dhingra and Rep. Larry Springer for a 45th District Virtual Town Hall. You can submit questions ahead of time at surveymonkey.com/r/45thLDTownHall.
What: 45th Legislative District Virtual Town Hall
When: Wednesday, March 17 at 7:00 PM
Where: Streaming live on the Washington Senate Democrats Facebook, Youtube, and Twitter pages.
Who: Senator Manka Dhingra, Reps. Roger Goodman and Larry Springer
As always, please reach out if you have questions, comments, or ideas.
All best wishes,

Roger Goodman
Representative, 45th District
Washington State Legislature
---