Dear Friends and Neighbors,
This year's legislative session has begun! For the next two months we will be hard at work drafting a supplemental budget and working on legislation to preserve and improve the quality of life for people in our state. 
Unfortunately, we are once again beginning the legislative session remotely. While we had initially planned on a session that would have allowed us to return to Olympia to debate and vote on the House floor, the current huge wave of COVID cases that we are seeing from the Omicron variant has delayed that plan. With just sixty days to accomplish our work, we must prevent the possibility of the Legislature shutting down because of a COVID outbreak, as happened in Idaho and Oregon. Last year, we proved that we could legislate remotely effectively AND there were zero cases of COVID linked to the legislative session.
The good news is that the first three weeks of the legislative session are mostly devoted to committee hearings anyway. Since switching to virtual committee hearings with remote testimony, we have seen a doubling of the number of people providing testimony and input at committee hearings. Removing the requirement to drive to Olympia to testify and allowing for written comments has been a gamechanger for participation in the legislative process and is a change that I hope we will keep going forward.
How to connect in a virtual session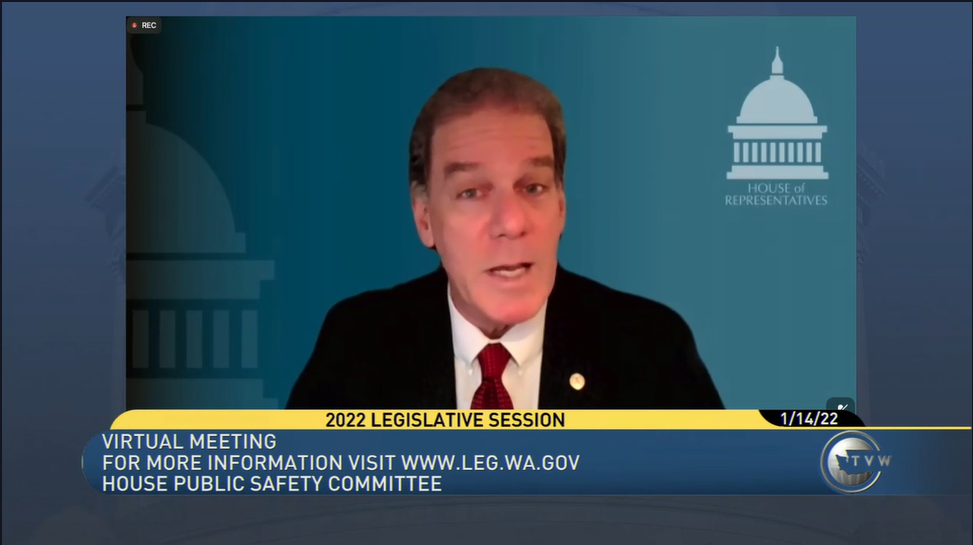 Here are several ways you can continue to stay engaged remotely in the legislative process and provide input.
Watch—TVW.org broadcasts all of the debates and votes that happen in the House or Senate, along with committee meetings and other events in the public interest.
Research—Visit app.leg.wa.gov/billinfo/ to look up legislation by lawmaker or topic.
Learn—The whole legislative process, from start to finish, is explained at leg.wa.gov/legislature/Pages/Overview.aspx.
Testify—Visit leg.wa.gov/legislature/Pages/Testify.aspx for an overview of the process. Written testimony is also an option, and you can also email me your story.
Stay informed—Sign up for my legislative e-memo here.
Get in touch—You can also send my office an email.
Police Accountability Implementation and Clarification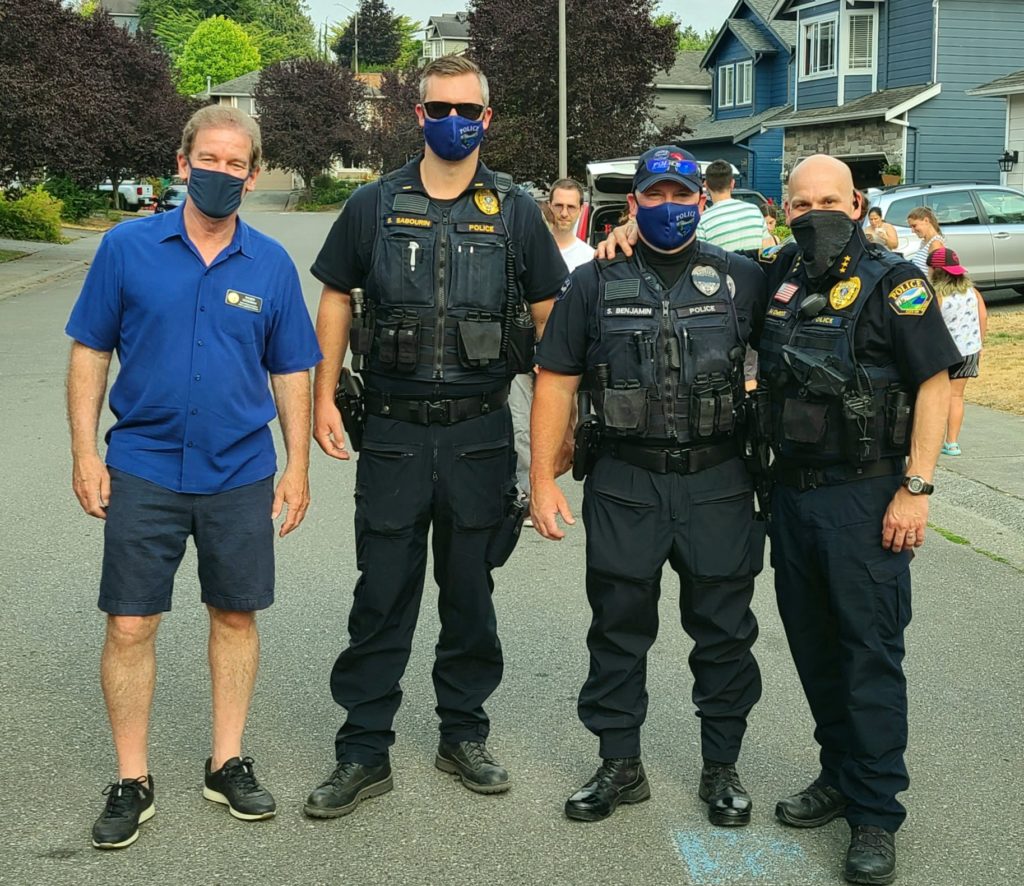 Last year the Legislature passed a comprehensive set of bills designed to improve trust between law enforcement and the community and to uphold the policing profession. These laws work together to establish clear expectations for the behavior of police officers: to define what is acceptable use of force; what tactics and equipment are permitted; and to make sure that misconduct is held accountable.
Since this legislation went into effect a few months ago, we have heard concerns and confusion from police, from mental health professionals and from the public that these new laws might be restricting what police can do, especially in trying to help people suffering from mental health crisis.
As Chair of the House Public Safety Committee, I have spent the last several months meeting with law enforcement leaders, rank and file officers, other first responders, mental health professionals, and cities and county officials to gather feedback and ensure that our officers have the clarity in law necessary to do their jobs. As a result of these discussions, we are considering bills to clarify portions of the new laws.
HB 1735 clarifies that officers can use force, subject to the newly established reasonable care standard, in behavioral health circumstances, for involuntary treatment commitments, in instances of child welfare, and other related circumstances. While the new use of force standard never made any changes to these statutes, some law enforcement agencies contend that it prevents them from assisting designated crisis responders and behavioral health specialists with involuntary treatments and other community caretaking functions. Regrettably, this has caused some law enforcement agencies to stop responding to community caretaking calls altogether. HB 1735 ensures that officers have the certainty they need to respond to community caretaking calls.
HB 1719 amends the ban on .50 caliber firearms to only apply to .50 caliber rifles and not less lethal ammunition that may be greater than .50 caliber or the devices that fire them. Some law enforcement agencies had discontinued use of these devices because they feared they might violate the ban on .50 caliber firearms. However, the new standard of reasonable care explicitly calls for using less-lethal devices before employing deadly force if at all possible.
With these adjustments to the law, I am confident that our dedicated law enforcement professionals will be able to prioritize de-escalation and less lethal alternatives to deadly force while providing everyone in our community with the public safety they expect and deserve.
As always, please reach out if you have questions, comments, or ideas.
All best wishes,

Roger Goodman
Representative, 45th District
Washington State Legislature
---