Greetings, friends and neighbors!
I hope you are all doing well.
We are in the final stretch of the 2021 Legislative session! Overall, I am happy with what the legislature accomplished over the past few months. From environmental and racial justice to keeping together our most vulnerable families, we passed bills that will improve and enhance your quality of life in Washington.
Throughout the entire session, I have expressed how the caucus' primary focus is to tear down barriers our marginalized neighbors and communities of color face daily. They were here before the pandemic, exposed throughout, and will stay if we don't address them.
Uprooting institutional racism in our schools

I voted in favor of SB 5044 to ensure school staff has access to anti-racism and diversity, equity, and inclusion training.
As a parent, training our school staff to swiftly and sensitively respond to acts of hate, we are giving them the tools to help each student thrive—because you can only respond to racism if you are taught what to look for and how to stop it.
Floor debate included an amendment that denied and minimized the experiences many students of color encounter every day. This amendment would have upheld the harms of institutional racism in schools by invalidating its long history in our nation and making us complicit in systems that once banned students of color from sitting next to their white classmates.
If you have a few extra minutes, I encourage you to listen to some of the debate on this amendment. Many of my colleagues explained why it is important that educators have anti-racism training, and they shared deeply personal stories expressing how this amendment stands in the way of meeting every students' needs.
Washington will establish a bipartisan team to investigate officers for deadly use of force

Last week, my colleagues and I concurred with Senate amendments to send HB 1267 to the Governor's desk. This legislation creates the Office of Independent Investigation, a third-party group of community members across the state that responds to instances where police officer uses deadly force.
If you want more background and information about this bill, click here.
We expanded the Working Families Tax Exemption!

The Working Families Tax Credit, or Recovery Rebate, is our promise to the people of Washington that when they work hard to achieve their dreams, their community will rise to support them. This is our chance to reclaim the American Dream as a tool for racial justice, economic recovery, and community health.
If you want to learn how this could affect your household, read more here.
Voting rights are human rights

I encourage you to watch my conversation with Brittany Lovely and Anthony Blankenship on why HB 1078 is great news for many former incarcerated persons in WA. Also, the bill's sponsor, Representative Tarra Simmons, stops by to talk more about the bill.
We removed relocation assistance barriers for manufactured and mobile homeowners!
Last week, my sponsored bill, HB 1083, made it to the Governor's desk to officially become a law!
When park owners force manufactured and mobile home tenants to relocate, they deserve time, patience, and of all, relocation funds. This bill not only paves an easy path to access the funds but increased it as well.
If you would like to learn more on how it eases the relocation process for mobile and manufactured homeowners, click here.
Resources
Are you in need of rental assistance?
King County is launching another round of help for renters and landlords this month. If you're a tenant who is behind on rent or a landlord with tenants behind on rent, visit this link for more information about the Eviction Prevention and Rental Assistance Program to sign up for updates.
Immigrant Relief Fund grant applications start tomorrow
The Washington COVID-19 Immigrant Relief Fund was created during the coronavirus pandemic to support people who are ineligible for unemployment benefits or federal stimulus money.
Funding was included in the federal Coronavirus Aid, Relief, and Economic Security (CARES) Act and approved by the Washington Legislature in the early action bill.
Applications for this one-time grant of $1,000 per person will begin on April 21 and run up until May 21, 2021. They will be accepted on a first-come-first-serve basis, and the funds will be distributed in June.
Do you need to find a vaccination site near you?

As of last week, COVID-19 vaccination eligibility is now open to all Washingtonians 16 and older. Use this link to see every location in South Seattle offering COVID-19 vaccines and schedule your vaccination appointment today. You can also use this site to search for other vaccination locations throughout the state.
For the COVID-19 Information Hotline, dial 1-800-525-0127, then press #. Language assistance is available.
I encourage you to continue speaking out on racism to ensure our Black and Brown neighbors feel safe throughout the 33rd District. Also, don't be afraid to step out of your comfort zone and learn about cultures and experiences rarely or never exposed throughout your life. We have one of the most diverse demographics in Washington, and we have the potential to thrive from inclusion and equity.
Also, if you plan on stepping outdoors the next couple of days, stay hydrated, carry sunblock, and wear a mask!
To stay up-to-date on the issues I am working on, visit my legislative website or follow my official Facebook page.
Please, do not hesitate to email me with your questions or concerns.
Warm Regards,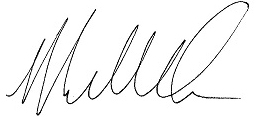 ---