The state's job market would gain strength for the future under five bills by Rep. Drew Hansen that beat Wednesday's deadline for House approval.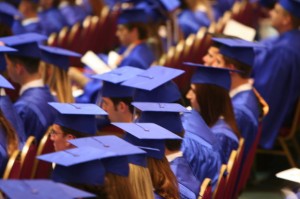 The House voted 98-0 Wednesday for Hansen's House Bill 1109, which calls for state community colleges and universities that offer early course registration to some students to extend the offer to veterans and National Guard members.
"This helps veterans get into the classes they need, so they can train for new jobs," Hansen said in urging support for the bill.
Republican Reps. Larry Haler of Richland and Matt Manweller of Ellensburg also spoke in favor of the measure.
Wednesday was the last day for bills (other than budgetary measures) that originated in the House to win approval there and move to the Senate for further action. In total, Hansen introduced eight bills in the 2013 session, seven of which passed the House.  In addition to the five job bills, the House also passed House Bill 1806, requested by veterans' advocates in Kitsap County to improve aid for indigent veterans, and House Bill 1117, which would make it easier for people to transfer land such as family farms on their death.
Hansen jobs proposals passed earlier by the House are:
House Bill 1247, which makes it easier for small businesses to get money from a key state job-training program designed to help employees upgrade their skills.  The bill also ensures that money from this program supports training that leads to degrees and credentials rather than dead-end jobs. The House voted unanimously for it Saturday, 98-0.
House Bill 1472, which helps students train for high-paying jobs in the computer industry by enhancing computer-science education in high schools and creating a statewide task force to address the computer programmer shortage. It was approved Friday 95-3.
House Bill 1245, which protects jobs in the shellfish and recreation industries by getting abandoned vessels out of our waters before they sink and cause pollution. It passed the House March 7 on a 96-1 vote.
House Bill 1660, which will lessen the paperwork burden on hospitals and colleges as they train new doctors and nurses. It won unanimous approval March 5, 96-0.In urging approval of HB 1247, Hansen, D-Bainbridge Island, told the House that the measure would assist smaller businesses that want to train their workers and keep their skills up to date – and Republican Rep. Judy Warnick of Moses Lake agreed.
"This is a good small-business bill," Warnick  told the House.
Rep. Cyrus Habib,D-Kirkland, a lawyer who helps high-tech startups with their legal problems, spoke up for HB 1472.
"Investing in computer science education is not just good education policy," Habib told the House. "It's good economic development policy."
Like the other measures, HB 1245 drew overwhelming bipartisan support. "This bill will protect jobs by getting abandoned boats out of our waters before they sink and cause millions of dollars of damage to our state shellfish and recreation industries," Hansen said.
Republican Rep. Norma Smith of Clinton joined Hansen in calling for passage of the proposal, telling the House, "This bill is a great step in the right direction to be proactive in addressing the issue of derelict vessels."
---